Travel today is all about having an experience, and that is exactly what glamping offers—camping in the great outdoors with a glamorous touch. So if you're up for luxuriously roughing it, here's our list of places in India that offer beauty, relaxation and a sojourn with nature along with the creature comforts that make it all worthwhile.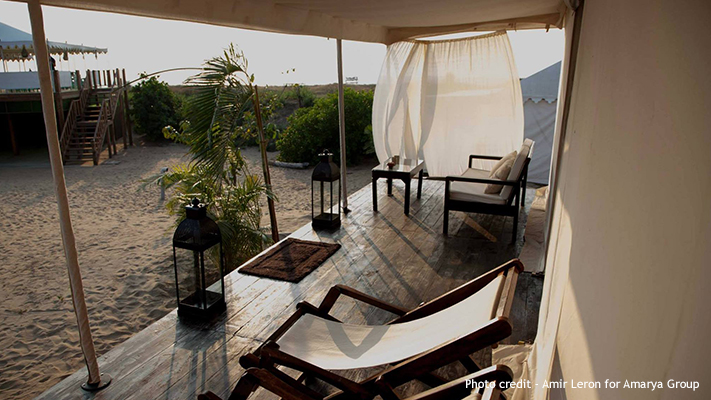 By the sea in Goa

Paros by Amarya, North
Goa
, is a beach-side glamping camp on the Ashwem beach—a truly romantic getaway fashioned in the Portuguese style offering both an unconventional stay and a fantastic view of the sun-kissed beach. The best part about this location is the sight of the turtles on the golden sands and the alfresco dinner under the stars. The camp includes arty décor fashioned from recycled fishing boats and hand-woven textiles that give a touch of ethnic to the experience.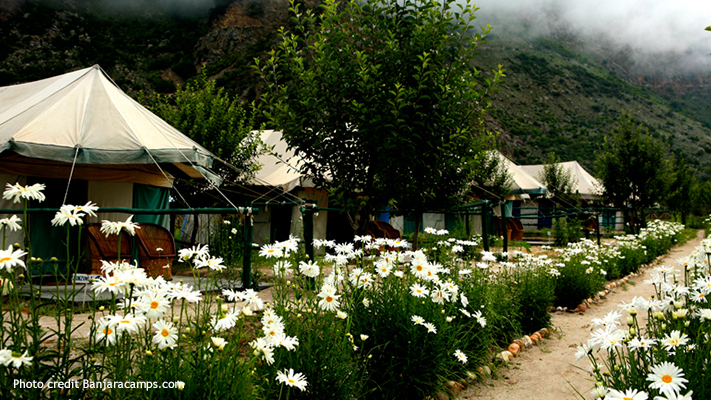 Beautiful valleys of Himalayas

Placed against the backdrop of snow-clad mountains and crystal clear streams, Himachal Pradesh offers many sites for glamping. Located on the roads less traversed, the Banjara Camps and Retreats in Sangla have customized hikes, trails and camps for travellers catering to diverse levels of fitness and desires. From jeep safaris to natural trails, this is one place where the
adventure junkie
can have a blast.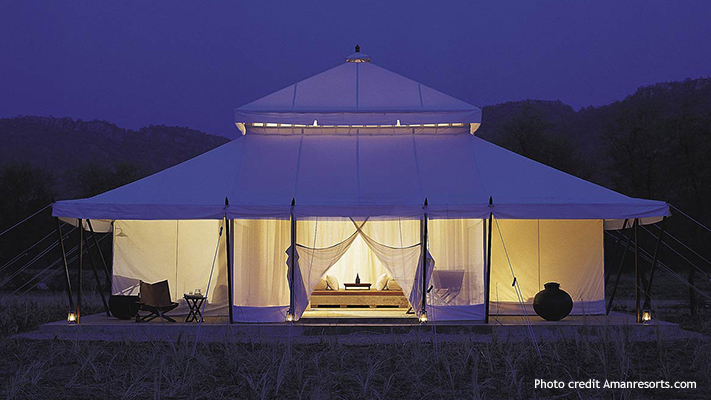 Forest reserves of Ranthambore National Park

Home to the majestic Bengal tiger, Ranthambore is certainly not to be missed when it comes to glamping. The luxury tents at Aman-i-Khas are modeled on the hunting lodges of the maharajas of Jodhpur and transpose you to the era of royal legacy. Become an amateur adventure
photographer
enjoying the company of the wild, spending the day in jungle safaris and the night in cozy tents. You could also do some star gazing and enjoy the melodious night life!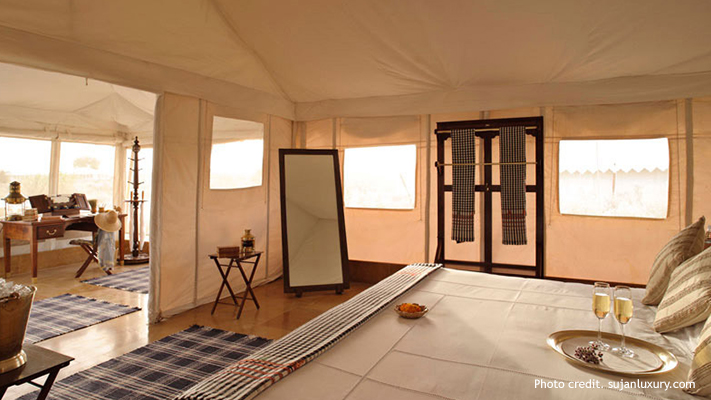 Royal tour in Jaisalmer

Located amidst the sand dunes of Jaisalmer, the Serai is one of the finest glamping sites in India. Lovely bedrooms, magnificent
gaming
arenas and sumptuous Rajasthani food are some characteristics of this breathtaking location. Camel safaris, expeditions to old forts and palaces and exploring the countryside are some activities in store here.
Written By : Mona Punjabi