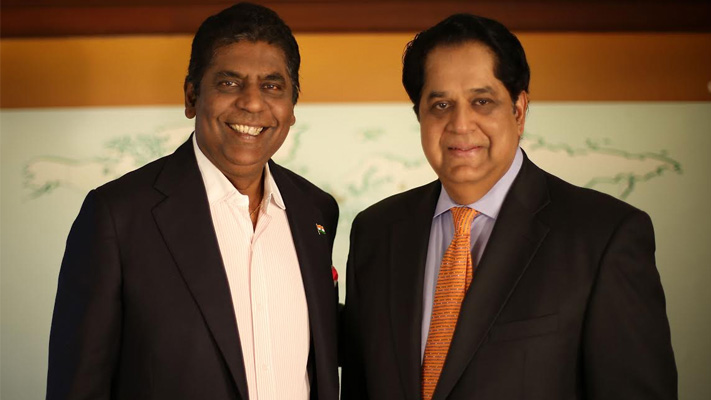 Excerpts from the interview:
Vijay: Growing up, did you ever consider taking up a sport as a profession?
Kamath: I used to play tennis, but I wasn't nearly as good as you. So I thought, I'd rather put my effort in studying.
Vijay: You spent your early years in Mangalore, and later went on to get an engineering degree. Did you have any idea which direction you were headed in?
Kamath: Coming from that generation, your parents moulded your mind, and mine always wanted (a) for me to study, and (b) get into the family business. My dad had a small roofing tile factory and he expected me to run it after I finished my education. So I did my engineering, but at the same time, I began understanding the factory and its functioning. I used to take three hours off during the day to drive down to the factory and look after it. After doing that for four years, I went to the Indian strop management to do my management studies, which is what I think pushed me off-track.
Vijay: But was it interesting being in an entrepreneurial environment? Is it something you enjoyed?
Kamath: At that time, I also saw the challenges that an entrepreneur faces and the kind of effort that is required to make things work. The experience really helped me later in life; it impacted how I looked at business. And when I decided to get into banking, it played a very foundational role in my approach to the business.
Vijay: How did your parents react to your decision to get into banking instead of taking over the family business?
Kamath: I think my dad did feel a bit let down because he was banking on me, but then he had my brother to fall back on so it eventually worked out. My brother is still running the business and it continues to thrive as his children enter it today.
Vijay: The banking sector at the time you joined was completely different than what it is today. What were the challenges back then?
Kamath: Actually, it was very enjoyable time; it was a huge learning curve for me. I had a great teacher in my first boss S.S. Nadkarni, who later on became the Chairman of ICICI, Chairman of IDBI and Chairman of SEBI. One of the smartest brains I have seen; it was pleasure learning under him. I spent the first 4-5 years went just learning and growing in the career.
Written By :