Former World No 1 professional tennis player John McEnroe is counted among the greatest tennis players of all time, with 15 Grand Slam titles to his credit. Best known for his shot-making and volleying skills, McEnroe was and still is a delight to watch on court, and his rivalries with fellow tennis greats like
Björn Borg
and Ivan Lendl are as iconic as his skills.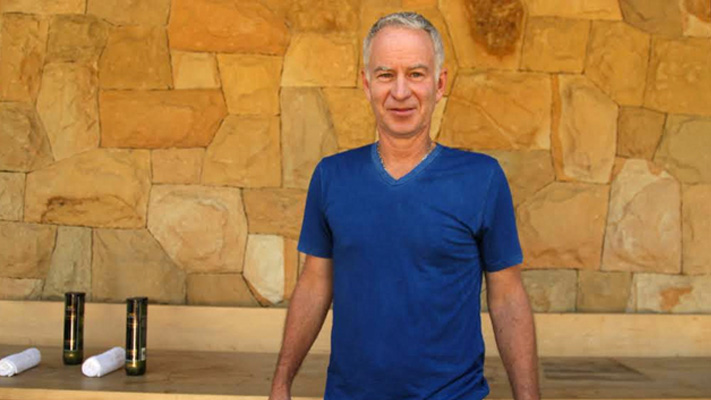 In the first episode of In Pursuit of Excellence – season 2, host Vijay Amritraj caught up with McEnroe to talk about tennis, his love for the game and how it has changed over the years, among other things. Here is an excerpt from the interview …
Vijay: I always put you and Năstase up there as the most talented players that have ever played the game. Would you agree with me?
McEnroe: Well I would like to agree with you but I may not, when you look at Federer now. To me, he is the most beautiful guy. We were the craziest maybe; if you combine crazy and talent, I think we were high up in the all-time list. But overall, if you see the level of the game being played and the speed, we never thought or envisioned it to be quite this fast. So, Nadal and Federer for sure. My idol was Laver, so I put him at the top along with Sampras. These 4, to me, are the greatest …
Vijay:
But look at the way you guys played the game. We always tell kids you can't teach a person to play like John McEnroe. He meets the ball so early, the racquet is like a wand in his hand. Peter Fleming says the best doubles you can play with is John McEnroe. So, the talent element of what you brought to
tennis
was quite awesome.
McEnroe: Well you know this from experience that back in the day, 3 of the 4 majors were on grass and the courts weren't in great shape often. So, a lot of times you would feel the necessity to take the bowl early and take it in the air so you didn't have to worry about a bad balance. So, that's the style that most of us were taught. Nowadays courts are much better, firmer, so guys take these wild swings that back in our day, we wouldn't have even thought of doing. So, the game has evolved and I think it's better overall. You saw Sampras and Becker. They served so incredible. I even remember back in the day, maybe you will remember this better than me, but my idol Rod Laver was playing a guy by the name of Vijay Amritraj at the Forest Hills, and in my recollection it was in 1971, 72 or 73, I'm not sure. And he was up, if I'm not mistaken, 4-2 in the 5th set, upon which he decided to put spikes on, which would be unheard of today, and you subsequently won the last 4 games. And I was like, "Spikes are terrible!" because he was my idol and I loved him …
Find out more about John McEnroe in this uncut version of the interview.
Written By : The Label team