Bengaluru-based Dr Devi Prasad Shetty's contribution to making healthcare in India affordable has been immense. According to him, the cost of healthcare can be reduced by 50 per cent in the next 5–10 years if hospitals adopt the idea of economies of scale. His multispecialty hospital, Narayana Health, is the largest heart hospital in the world, with a business model that's now also a Harvard Business School case study. He has also designed Yeshasvini in collaboration with the Karnataka government, which is the world's cheapest comprehensive health insurance scheme. Among the various milestones of his career is the first ever neonatal heart surgery performed in India, on a 9-day-old baby.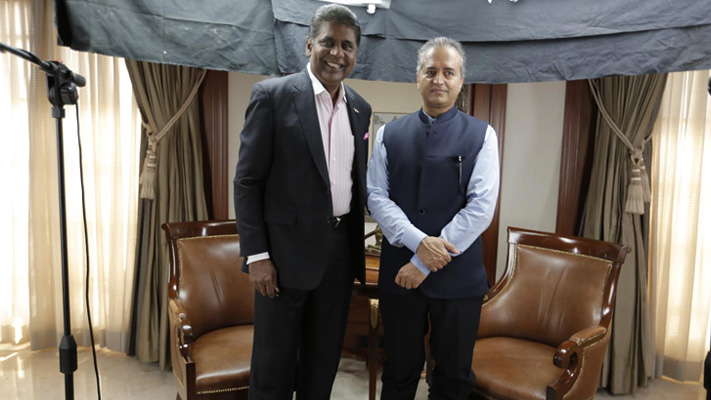 In the 
4
th
 episode of
In Pursuit of Excellence – season 2
, host Vijay Amritraj talks to the philanthropist and doctor about his early life, his journey in the field of medicine and what it takes for a doctor to win a patient's trust. Here is an excerpt from the interview …
Amritraj: When you look at a doctor, at least for me, and you see him as fit as you are, you feel a lot better … Because when someone comes and talks to you about healthcare and diet and exercise, and that person is not fit, you kind of wonder. So my first question to you would be how do you stay so fit with your busy schedule?
Shetty:
I've always been an exercise fanatic. I used to practise
martial arts
in medical school. I used to hold a senior brown belt in karate and I used to take part in body building. I still exercise every day.
Amritraj: Fantastic! Especially, you know, when you get into the '40s and '50s and things start to slow down a little bit, the question is how do you judge what's enough or what's too much?
Shetty:
Vijay, I stand for 8-10 hours at times. Sometimes surgeries can go on for a whole day, so you need to be
physically fit
, you need to have a strong back and strong legs. For that matter any profession today, if you do not exercise, if you are not fit, believe me, you're not going to do your best. People who exercise in the morning every day, they are a lot more productive, a lot more attentive and they look younger and fitter and more impressive than people who don't exercise.
Find out more about Dr Devi Prasad Shetty in this uncut version of the interview.
Written By : The Label Team