Regarded as someone who's shaped the retail banking sector in India, Chanda Kochhar's achievements are endless. As MD and CEO of ICICI Bank, her contribution to the industry of banking and
finance
has been substantial and commendable. She has been revered for her strong opinion on the need for clearer banking laws and has also been lauded for her focus on
mobile banking
, especially in rural areas. Considering the fact that this model is rather low cost and caters to a huge expanse of the Indian population, it won Kochhar praise from industry stalwarts. Named as one of TIME Magazine's 100 Most Influential People in the world this year, Kochhar also ranks 36
th
on Forbes' list of 100 Most Powerful Women and was ranked 2
nd
on Fortune's list of Most Powerful Women: Asia-Pacific in 2014.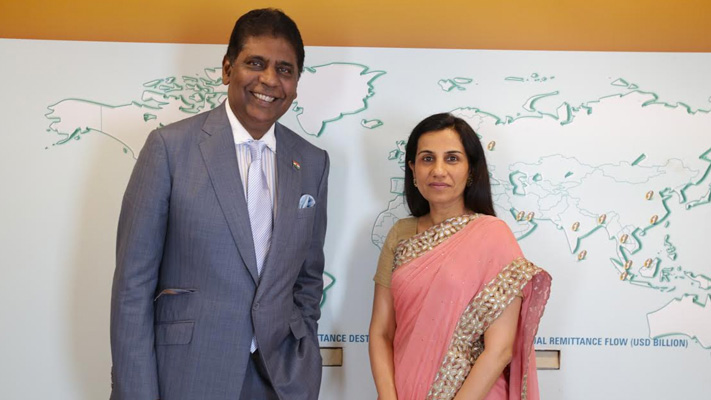 In the fifth episode of
In Pursuit of Excellence – season 2
, Kochhar talks to host Vijay Amritraj about her foray into the world of banking, her journey to success and the way the world of banking has changed within the country. Here is an excerpt from the interview …
Amritraj: So, when you joined ICICI Bank, did you say to yourself, "Okay, now I'm settled in this bank and this is where I'm going to spend my life." Also, did you ever think that you'd end up becoming the youngest CEO?
Kochhar: When I joined the bank I didn't think that I would become the CEO but I knew two things: firstly, that I always wanted to dream big and secondly, the fact that you have to back your dreams with hard work. So, essentially I just wanted to excel in everything that I did. My whole approach was centred on the principle that whatever I do, I will do it better than the last job I did and also do it better than what someone else has already done before.
Amritraj: How has your mental frame of mind adjusted to corporate responsibility, now that you're the head of an incredibly large bank? You have so many employees that you're responsible for, along with their lifestyles, their families and so on. How do you deal with it?
Kochhar: I've only ever been a part of ICICI and in a way, it has become a part of my life. It wasn't a realisation that dawned one fine day. I think it's just like how you grow with your family, that's how the company has become an intrinsic part of my life. That being said, at every step, the responsibility has increased and I think you have to mature to take on that responsibility. I've seen the different businesses grow, I've worked with most of the people who are currently a part of the organisation and that just makes me feels that it's just been one long journey.
Find out more about Chanda Kochhar in this uncut version of the interview.
Written By : The Label Team