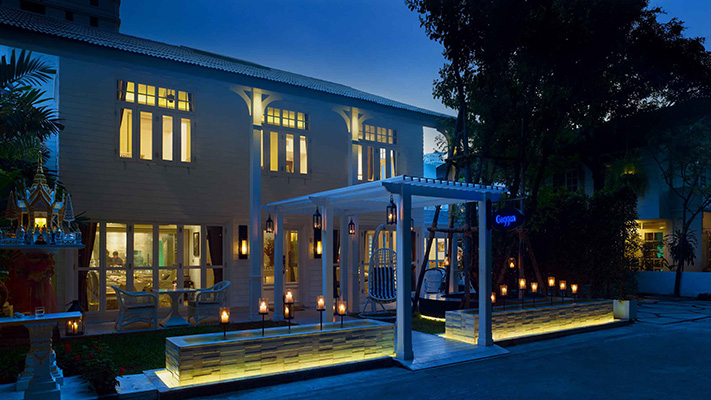 Before Gaggan Anand opened his restaurant in Bangkok in 2011, the chef, then 22, was already tickling the taste buds of presidents, celebrities and royal families. He began his career at the Taj Group's Orient Express and Zodiac Grill, and then landed on Thai shores to work his charm at contemporary Indian restaurant Red Bangkok and later, as chef de cuisine at Bangkok's Lebua Hotels. By this time, he was already being heralded as the pioneer of progressive Indian cuisine. As experienced as he was, he yearned to learn from the world's best. And, so he became the first Indian to have spent time in the famed Michelin-starred elBulli kitchen during an internship in the Catalonia restaurant. This year, his restaurant Gaggan, in Bangkok, featured on the World's 50 Best Restaurants list at number 17 and on the Asia's 50 Best Restaurant list at number 3. Easygoing to talk to, yet meticulous when it comes to preparing food, Gaggan Anand is as passionate about cooking for his star guests as much as he is for the everyday epicurean.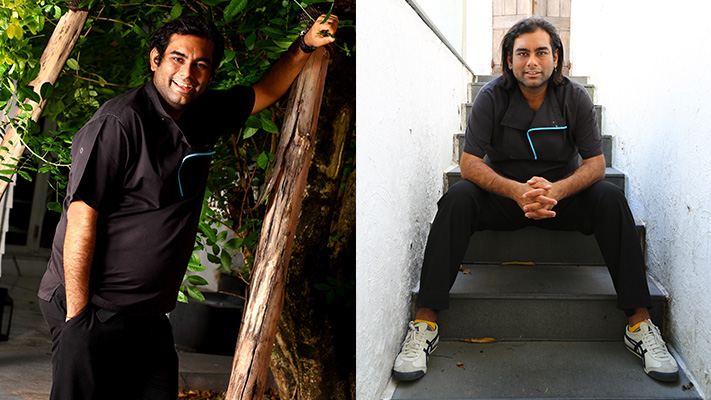 Tell us more about the food lab that you plan to introduce at Gaggan.
We already have a viewing lab, where a set of guests can view our chefs at work through a glass during dinner, but the food lab is more intimate, much like a chef's dining space with a few tables arranged inside the kitchen itself. Guests will be able to listen to everything we say; even the music we play. They can get an insight into what goes into the making of a meal at Gaggan.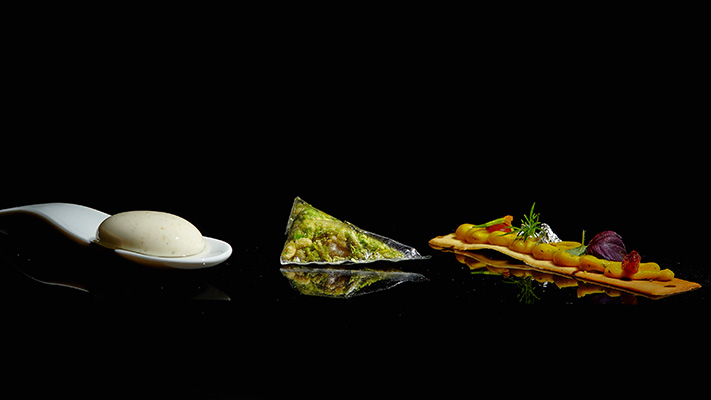 Photo courtesy: Vasco Célio/IGF2013
Do your travels to India inspire you to experiment with your dishes at Gaggan?
Absolutely. I make it a point to visit India every three months. It's like a trip that revives my taste buds. I'm afraid that if I stay away from my country for too long, I might forget certain things! I've discovered some of the most amazing food in Kerala, Varanasi and Amritsar, among others places. If I'm in Calcutta, I must have typical Calcutta-Chinese dishes as well as Bengali food at U.P. I am a diabetic, but I go berserk when I see Bengali sweets. I love Britannia, Gajalee and Swati Snacks when I visit Mumbai.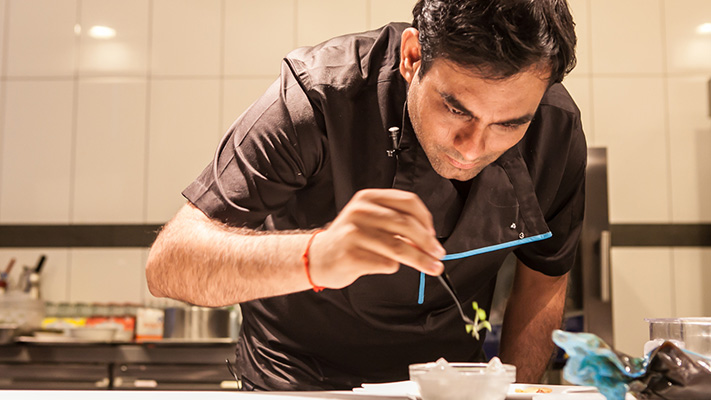 What are your thoughts on simple, honest food?
I'd call it soul food. At the end, food is the real hero and not the chef. Whatever we cook, we should not put our egos on the plate.
Which country, according to you, is one that has always been bringing about culinary revolutions?
If I had to name one, it has got to be Spain for its consistent culinary innovations for the last twenty years. Then there's Japan. Chefs travel to Japan to learn how to use new ingredients, while Spain tops the list for its techniques. It's interesting to know that Japan will host a pop-up by Noma next year using Japanese ingredients. Of late, South America is coming up in a big way. We'll be seeing a lot more of Peruvian, Brazilian, Chilean and Amazonian cuisine fused with other cuisines including Japanese.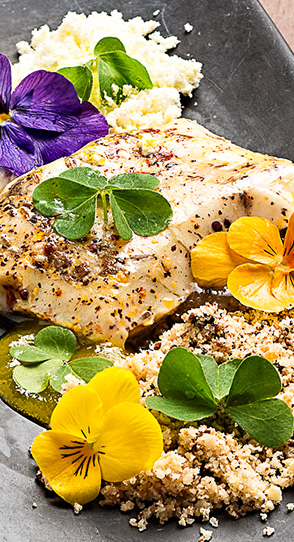 Photo courtesy: Willem Deenik
What are some of the indispensible culinary tools that you work with?
At Gaggan we use liquid nitrogen, gels, dehydrators and refractometers, all of which are not commonly used at most restaurants unless they use molecular gastronomy techniques. I personally enjoy working with forceps, or pincers, which help hold delicate food items and cook them.
One ingredient that never ceases to fascinate you.
I love kala namak (Indian black salt) because of the complexities it holds. You can use it when cooking with yoghurt or when preparing kebabs. It adds a tinge of astringency and its taste remains intact when cooked.
A chef you admire?
I am a different chef after working under Ferran Adrià at elBulli. It changed my philosophy of cooking. I learned that cooking is not just about the act of cooking, nor is it solely about passion. You can't be a good chef just by being passionate. Cooking is a blend of art, alchemy and science. I try to keep this relevant in my cuisine by offering our guests familiar flavours with a surprise element.
Your favourite cuisine?
I admire the dedication of chefs in Japan. Japanese cuisine is not as complex as Indian cuisine, but it is very precise and ingredient-based. I am amazed at their attention to detail and their artistic representation of food.
Written By : Beverly Pereira