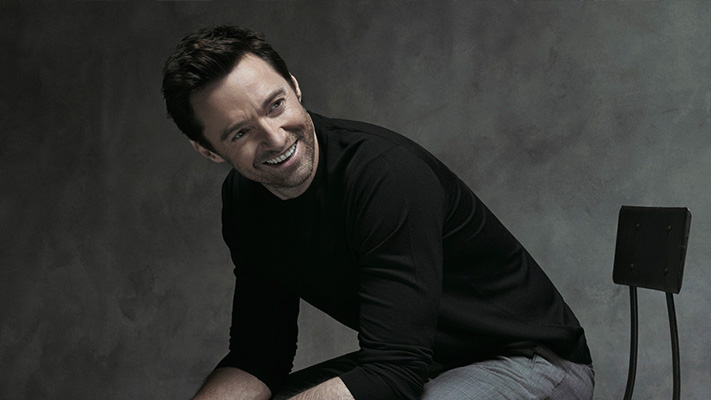 We meet on a lower level at the Ritz Carlton in New York City. Hugh Jackman is wearing a black, tailored jacket with matching pants. His white shirt is open at the collar. However, there is one thing that stands out, and that is the bandage on his nose. He's quick to explain, "I had a basal cell carcinoma taken out last night. It's a skin cancer. Please, if you are going to write about it, tell the readers to get check-ups often and to use sunscreen!"
Done. Are there any other skincare tips you'd like to share?
Moisturise regularly and, again, wear sun screen. I believe in it, and cannot stress enough on how important it is.
Speaking of your health… You gain and lose weight so rapidly because of what the characters you play demand. Doesn't that take a toll on your body and your general health?
I'm asking that question of myself. My health and diet do concern me. But I do consult with doctors when I begin any diet and exercise regime to prepare for a role.
And you continue to portray Wolverine. Is this the last time?
Ever since X-Men 2, when I had a two-picture deal, I made a decision each time, and for every film, I've waited to see the script and to know the director attached to it. Right now, I'm working closely with Jim Mangold on another Wolverine movie. It is important, for me as well as the audience, to know that the character's going to go in a different direction. We're going to find another way to kind of flesh out this great character and there's so many ways that you can go with it. I'm not going to do sequels just for the sake of doing them. I love the character too much and I have respect for the fans.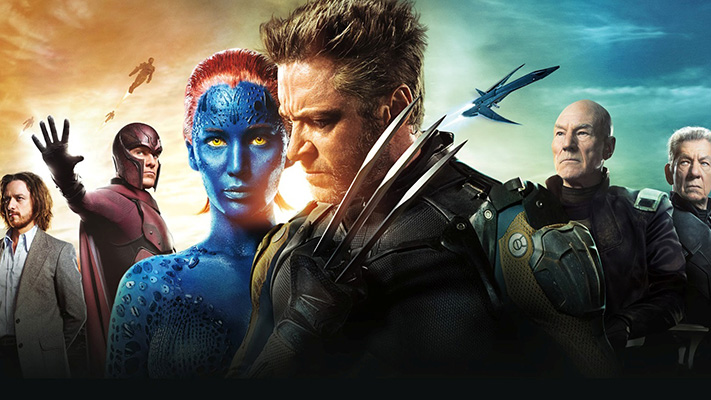 What's the highlight of X-Men: Days Of Future Past, compared with the other X-Men movies?
I think the highlight is the cast. I think that the story is smart and it's moving and it's certainly the biggest of all the X-Men films, but having that cast together, in a really, kind of, organic way, is the highlight. For me, the biggest highlight scene is probably the one in the White House kitchen. It's just something that I've never seen before, and when I saw it at the screening, there was a round of applause from the audience. I think that it's original and smart—even the choice of music—everything about it.
In the movie, there's a line in which you say that you're not a patient person. How about in real life?
I'm actually a pretty patient person. I'm the classic example of 'when you reach your boiling point'… It takes me a while to get to that boiling point, so I keep a lid on things, which is probably a male thing, and then when it blows, it really blows! But generally, I'm pretty patient. It's weird, but the stuff that gets under my skin the most is just simple, day-to-day stuff, and kids. It's amazing how kids can push your buttons more than anyone. To me, that's the thing that really amazes me.
You've done a variety of roles—action, musicals, dramas, etc. Which genre is your comfort zone?
I think, for many years, I would have said that theatre in general was my comfort zone. That's sort of where I came from, but now I feel equally at home on a soundstage as I do on a theatrical one and the comfort zone for me, and this is going to sound weird, is the variety. Even when I was younger, at drama school, I remember a lot of the students would freak out about the fact that we would go from a Shakespeare class to a clowning class to singing, but for me, that was really fulfilling. I loved it. I love the act of learning and trying something new, so the change for me is probably important. I'd probably get bored just doing one thing.
Do you travel with your family? What are your favourite travel destinations?
Without the kids, it's probably Paris. My wife and I go there, and with the kids, it's Morocco. I find it to be a really interesting place that has something for everyone.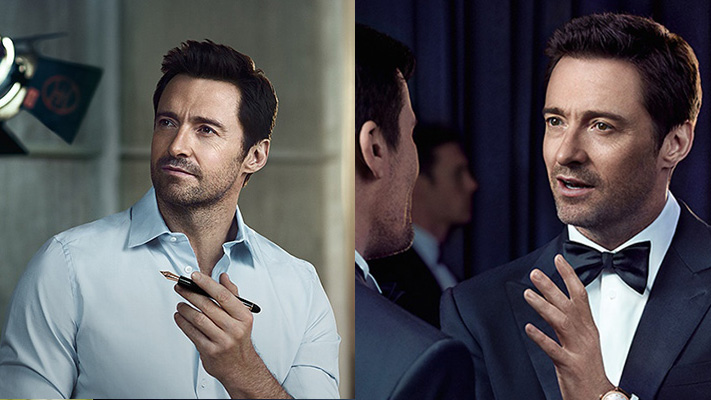 How would you describe your fashion style?
My fashion style, generally, is 90 per cent comfort, and the other 10 per cent, I occasionally like to dress up. I think among the biggest luxuries in life are having a great, hand-tailored suit and comfortable shoes.
For the red carpet, do you prefer a classic, black tux, or are you open to experimenting with colours?
Like I said, if it's well-tailored and comfortable, I'd be willing to try something different.
You've recently become an ambassador for luxury brand Montblanc. Tell us how that happened.
I like the product. I really like their creative ideas and Jerome Lambert, who runs it. I like the way he runs his business and it seems like they've got a really genuine dedication to quality, design and innovation. These are all qualities I would agree with. When I was a kid, I had the worst handwriting on the planet, but I used to insist on writing with a fountain pen. I had this whole thing about, yeah, Montblanc pens being kind of the epitome of class and style. It didn't help my handwriting, unfortunately, but I used to look good doing it. That's where the actor was born, I guess. You don't actually have to do it; you just have to look good doing it.
Photo Courtesy: Twentieth Century Fox, Marvel, Montblanc
Written By : Noel de Souza