From Superman to the upcoming The Man From U.N.C.L.E to his already celebrated next-year release, Batman v Superman: Dawn of Justice, Henry Cavill has his feet firmly planted on the road to super-stardom. He certainly has the matinee idol looks and loads of charm to win over the movie-going audience. In The Man From U.N.C.L.E, which is inspired from a 60s' TV series, Cavill plays a super spy very much along the lines of James Bond. We catch up with the actor to talk about fashion, films and real-life heroes; here's an excerpt from our conversation …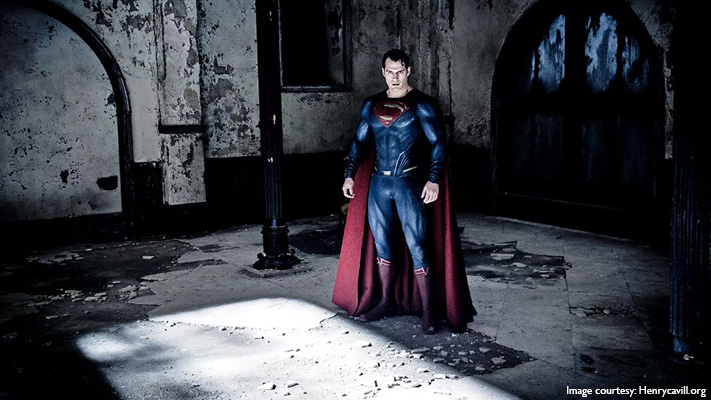 Q.
Superman or super spy—which wardrobe do you prefer?
Both costumes have their advantages—one is definitely more comfortable to sit around on the set in and I do love a good
suit
! Napoleon's (the name of Cavill's character in
The Man From U.N.C.L.E
) stuff looks so cool and it's very 60s. There is something that is so sexy about the 60s. Besides the fact that it was a fraught time, there was a lot going on, which was especially quite dangerous, and with the idea of nuclear apocalypse and the end of the world, everyone decided that instead of being miserable, they were going to have fun and wear bright colours—maybe today we can learn from that.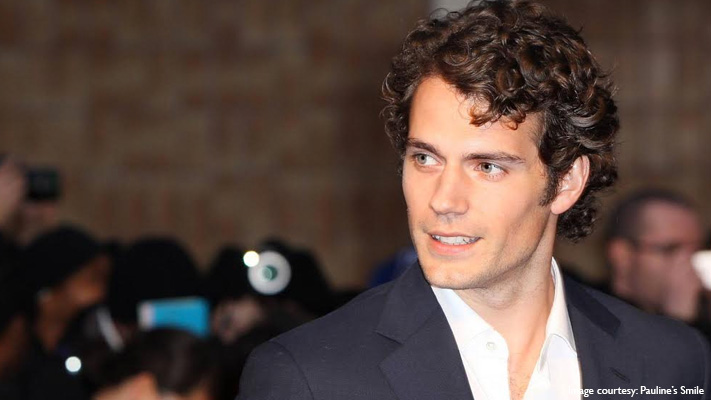 Q. Talking about clothing, what is your personal style and what is the one item in your wardrobe that you cannot do without?
I love a good three-piece suit and that is probably the one thing in my wardrobe that I could never do without. If I could wear a three-piece suit every day without looking like an idiot because I had no reason to, then I would wear one! As far as my casual goes, it depends where I am really; there's nothing like a pair of shorts and a linen shirt, particularly if you are in hot weather. I go to the gym a lot as well and it's a pair of tracksuit bottoms and a tank top which work well. And then again, jeans and boots with a nice button-down shirt are good too.
Q. You seem to have a good style sense, so as far as women are concerned, would you tell your lady what to wear?
The kind of lady that I would have would not let me tell her anything. I do not know about women's clothing, but I know what I like to see and I know what I find attractive, and it varies depending on the person, because people come in all different shapes and sizes, and clothes are designed to compliment all shapes and sizes.
Q.
What would a perfect evening with someone you love be like?
Well, first of all, I have just refurbished my house and I had the bright idea to put a spiral cellar in there and it's a fantastic addition, though I still know nothing about
wine
. I am going to start educating myself now because I have the cellar, so now there's an incentive. So, for me, the perfect evening with a special someone is either an evening in, where you cook and have some wine at home (or whatever is your poison of choice). I think there's something special about cooking with someone because it can be a social thing and you are applying all of the senses to the attraction between you as well. Alternatively, I like going out for a really nice meal, and if you are going out, which restaurant do you choose? CUT at 45 Park Lane is an amazing steak restaurant, so taking someone on a date there is good any day of the week!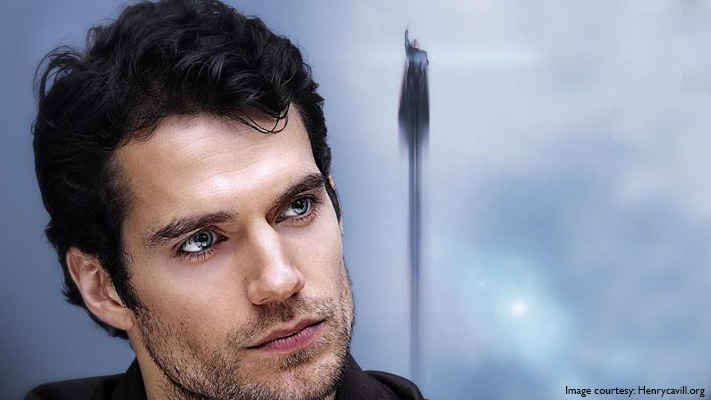 Q. Now that you are famous, what principles do you live by and what keeps you grounded?
Ethics, I think, are very important. I try to be as ethical as I possibly can, and integrity is important and vital to me, and who and what I am is based upon that. I know that there is only one thing that I can take with me when I am on my deathbed, and that's integrity. I can't take my money, I can't take my house or boat or my wife or my kids, but if I lie there on my deathbed and say, "You know what? I at least was an honest person and didn't let me down throughout my life", I think that I can probably die with a smile on my face. And especially if I have kids, I can tell them what the right thing to do is and not feel like a liar in the process. And that's the most important thing to me.
Q. Who are your heroes, the ones you look up to?
My heroes are the people who taught me about integrity—my mother, my father, my brothers and my best friends. I never really looked at people whom I haven't known or who were characters on TV or books and said, "Oh, that's my hero". I am really fascinated by the likes of Alexander the Great, but I don't know the guy. And as far as all the stories I have read go, I mean, that is some dude telling me about Alexander the Great, and who knows what his skew on the idea was. Whereas I know my mother and father. I know my brothers and what they went through. And I know that they are who they are today, they have come out as humble and honest and good people, and I have learnt from them these values that are important to me. I have realised that as much as I love making money and I love a nice house and I love going on holidays, they taught me that if it all goes away, I would still have them. And if all of their stuff was stripped away, what do they have left? It's their character and their honesty and the effect of who they are and the effect that they have on me and the effect that I have on them. And I will continue putting the puzzle together as I get older and the more we talk over the years if my career continues, then the more it may change, but it will always be integrity.
Q. What has been the hardest thing in your life?
Isn't heartbreak always the hardest time no matter what you do? So yeah, I have had my heart broken and I have had my best friends look after me after a particularly bad heartbreak. But what taught me a lot was seeing the joy on their faces when I finally ate a sandwich after days of not eating and feeling morose! It happens to all of us.
Q.
How does it feel to be back as Superman?
With
Batman v Superman,
it's great to play the character again and to still be part of the franchise. Superman is like playing an icon, and I feel like I can really have an effect on the world now. All of a sudden I have indie scripts coming to my door because they want Superman in their film to get their film financed. It's a wonderful role and has changed my life.
Written By : Noel de Souza