Over the years, the gaming industry has grown at a higher rate than any other. Experts say that this boost is credited to the next generation of consoles that are starting to shake up the sales charts. On that positive note, let us see what all games we can play this weekend.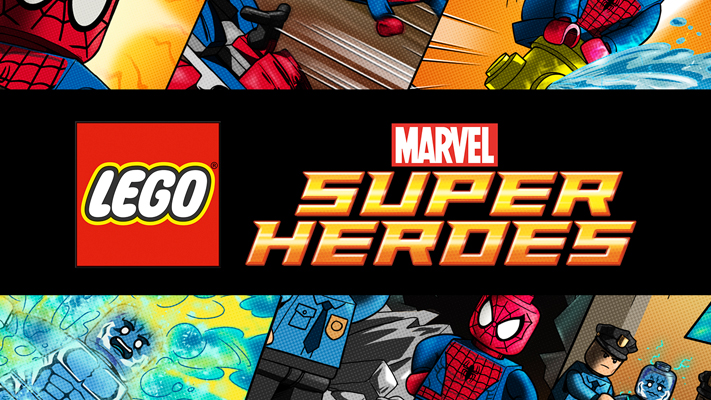 Lego Marvel Super Heroes
Available On Xbox 360, PC, PlayStation 3, PlayStation 4, Wii U, Xbox One
The year 2014 seems to be a great year for Marvel. In fact, Lego has remarkably put up a strong show for Marvel. A pair of games, based on the children's toys are among the top-selling titles so far in 2014. It sticks pretty close to the time-tested formula for Lego games, thus making it an easy recommendation for both, casual and dedicated comic book fans. The characters are great, the gameplay is solid and fluid, even though you may get a little confused with the new flying mechanics at the beginning. The open-world element allows you to freely approach the various story missions that comprise the crux of the gameplay. The story begins with Silver Surfer, herald to world-eating Galactus, who's making his way toward Earth. Silver Surfer's cosmic surfboard shatters into cosmic bricks, which Doctor Doom sets out to collect with some help from other iconic villains, such as Loki and Magneto. Although missions largely boil down to running through locations and beating up baddies, levels contain plenty of spectacular set-pieces and impressive boss battles to mask any sense of repetition. The local co-op is still as fun as ever, but even when playing on your own, you'll find a lot to love here. It's a love letter to Marvel fans, and it deserves to be played by fans of all ages.
Battlefield 4
Available on PC, PlayStation 3, PlayStation 4, Wii U, Xbox 360, Xbox One
Being a product of EA Digital Illusions CE, expectations automatically go on a new level and Battlefield 4 is no exception. A sequel of the 2011's Battlefield 3, it's the 13th instalment of the Battlefield series. Although the game's heads-up display is pretty much the same, this instalment is considered to be the most advanced and improved version of the lot. Many say that the look is similar to that of Call of Duty. Having said that, in Battlefield 4, multi-players can play 3 playable factions: US, China and Russia. It is an excellent multiplayer game that makes the most of its ambitions, proving, once again, that destruction is a valuable strategic addition to competitive combat, which reaches its full potential with two killer Commanders bringing out the best in their squads. If you enjoyed the previous version, there's no reason to skip out on this one. And if you've never played Battlefield before, now's a great time to start.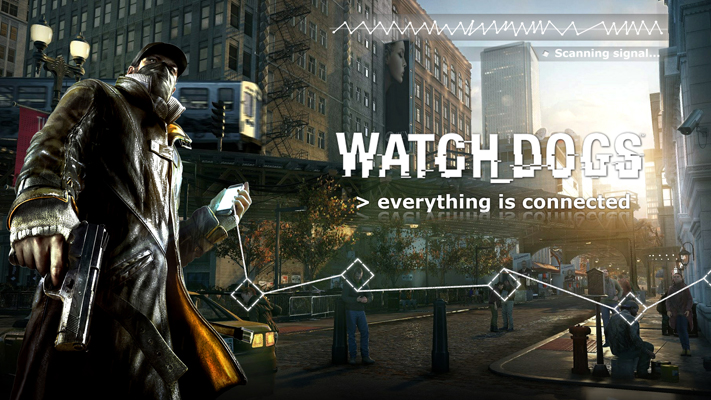 Watch Dogs
Available on PC, PlayStation 3, PlayStation 4, Xbox 360, Xbox One
The hype since E3 2012 for Ubisoft's Watch Dogs has been continued since it was unveiled at E3 2012. Watch Dogs represents next-gen gaming at its best. It might come across as an amalgamation of action games, say Assassin's Creed 4 meets GTA 5 meets Batman Arkham City. But it's still different than all of these. It's set in Chicago and it's a great game that combines smart ideas with an innovative setting. But it's also one that arrives exhausted from its cross-generational birth. Watch Dogs is a delightful open-world playground with terrific graphics, lots of activity and brilliant hacking gameplay. Hacking is a great experience full of possibilities, and the game perfectly combines stealth situations with good gunplay. The game does a lovely job of keeping its many interlocking systems from becoming overwhelming, though some systems ultimately feel superfluous. You can buy different outfits, but they all hew to the same basic style. You can buy new vehicles for ordering on demand, but fast cars are perfectly easy to find. It might not be the as good as Assassin's Creed 4 or GTA 5, but it's still a game that you can play on a weekend afternoon with your buddies.
Written By : Rounak Guharoy