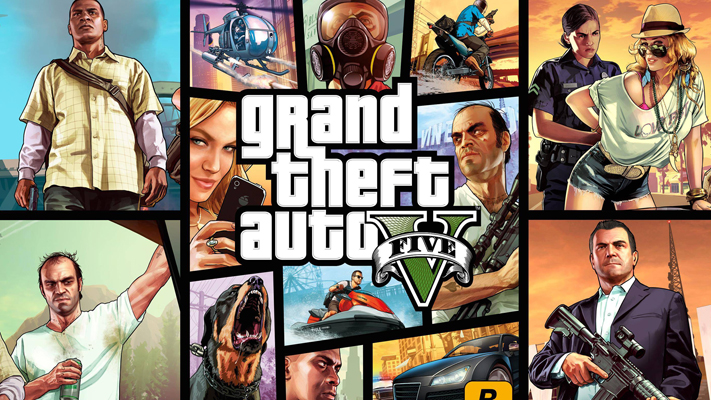 Grand Theft Auto V
Being one of the most anticipated games of the year,
Grand Theft Auto V
or
GTA V
, as it is known, was something that had to feature on our list at some point or another. Developed by series creators Rockstar North,
GTA V
is available worldwide for Xbox 360 and PlayStation3, PlayStation4, Xbox One and PC. An open world, action-adventure video game,
GTA V
was launched in two parts. Last September, the developers released its PS3 and Xbox 360 versions and had announced that the PS4, Microsoft Windows and Xbox One editions would be released in the third or fourth quarter of 2014. Being played from a third-person perspective, the game is based in modern-day Los Angeles and Southern California. The single-player story follows three criminals and their efforts to commit heists while under pressure from a government agency. The narrative is split between three protagonists—Michael, Trevor and Franklin—who team up for multiple heist jobs. On the other hand, the open world design lets players freely roam San Andreas, which includes open countryside and the fictional city of Los Santos (based on Los Angeles). Apart from all this, just like its predecessors,
GTA V
also features a plethora of vehicles, weapons, missions, characters along with a gripping narrative to tie them all together.
Watch the trailer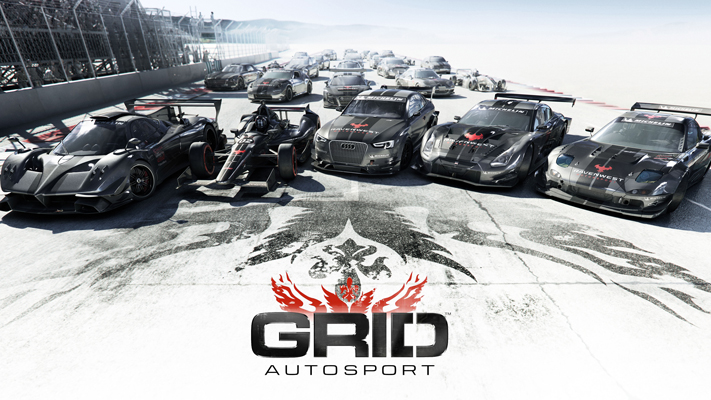 Grid Autosport
Magnifying the experience seems to be the main mantra behind Codemasters'
Grid Autosport
. The developers at Codemasters are on a roll, and it's been like this for a couple of years now. After an ebullient start to the Xbox 360 and PS3 generation with
Dirt
and
Grid
—two smart console distillations of the studio's automotive expertise—a more erratic rhythm has set in.
Grid Autosport
is the sequel to 2008's
Race Driver: Grid
and 2013's
Grid 2
.
Grid Autosport
features over 100 routes across 22 incredible locations, the return of in-car view, authentic handling and the world's most exciting contemporary and classic high-performance racing cars. With stripped-down menus that are elegant and exceptionally readable,
Grid Autosport
is a game that fuses racing games of a bygone era with the contemporary variety. In general, there is a feeling that Codemasters have done an excellent job in modernising the user interface. There are five available classes, which vary significantly, and when it comes to the gameplay; it is pretty much impossible not to quickly identify their preferred modes and less rewarding. Apart from all this, there is a surprising element in the game for its players: the developers have introduced the behaviour of artificial intelligence, which is not only directly linked to the difference in the rules, but also to the racetracks and used cars. Overall,
Grid Autosport
definitely has its talents, regardless of how much you've played the series.
Watch the trailer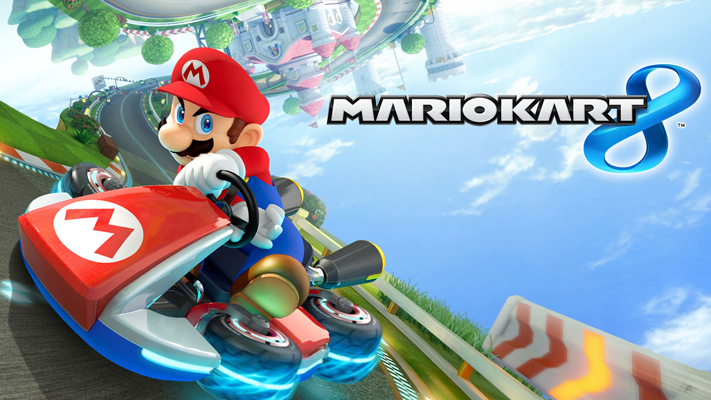 Mario Kart 8
Let's face it—we all love
Mario
. Rather, we have grown up on
Mario
. For most of us,
Mario
was the game that commenced our journeys into the world of gaming. Having said that, Nintendo's
Mario Kart 8
is different than the ones we grew up with. As the name suggest, it is a kart racing game. Being the eighth main instalment in the
Mario Kart
franchise, and the eleventh overall; it was only released on the Wii U platform. The game's plot remains the same: characters from the Mario universe are racing against each other in go-karts. The new racing circuit designs and antigravity karts allow players to drive upside down as well. The developers have introduced new characters, including the Koopalings, Baby Rosalina, and Pink Gold Peach. Apart from them, there are some new items in the game, which include the Boomerang Flower that can attack racers on its return flight, the Piranha Plant that attacks nearby racers and obstacles, the Crazy Eight that gives the user eight items, and the Super Horn that can be used both to attack nearby opponents and defend against items, along with the previously included blue Spiny Shell. With great track design, plenty of characters, karts, bikes and power ups,
Mario Kart 8
is truly a beast of a game.
Watch the trailer
Written By : Rounak Guharoy