Making a career out of one's passion is no mean feat, but here is an artist who went against convention to find his passion in his career. Bengaluru-based Ilyas Ahmed, who calls himself a welder by profession and a sculptor at heart, found his
creative niche
when he was working on a ship. His hobby eventually led him to create life-size installations that seamlessly meld metal scraps such as nuts and bolts, rusted tin and spare parts from automobiles and watches. His designs are unconventional, intriguing and clearly indicative of Ahmed's creativity and technical skills, and it's no wonder that his work has been well received both in India and abroad.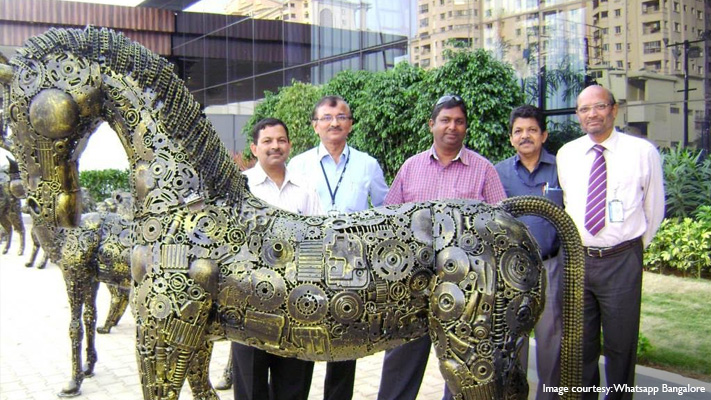 We caught up with the artist when he was displaying 6 of his installations at High Street Phoenix, Mumbai, and came away thoroughly impressed by his humility and determination.
Here is an excerpt from our chat.
Q. You began your career at the age of 19 with a shipping company, where you spent a lot of time onboard. How did that result in you discovering this unique art?
I have been in this work for over 20 years now. As a child too, I was interested in art and other creative pursuits. I used to love working with materials like spare wires. When I started working, it was for an oil rig. Onboard, I began collecting scrap metal and started working with them. At the time I used to make small sculptures like a miniature scooter or a bike. When we used to hit the shores abroad I used to sell what I made on the jetties. Now, a lot of my work is exported and I find buyers for them in India as well in places like
Bengaluru
, Delhi and Mumbai.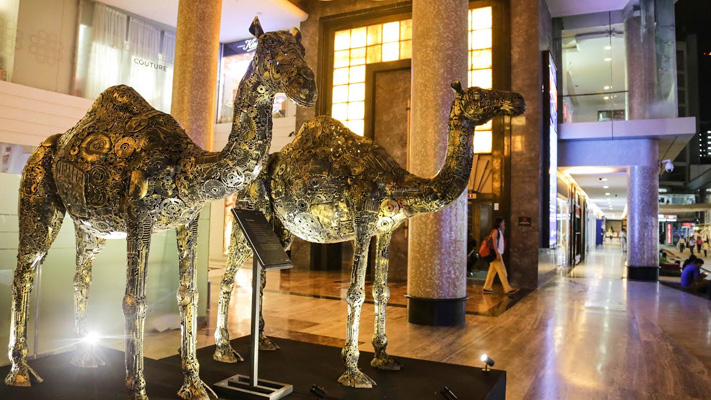 Q. Tell us about the processes you use to make your sculptures.
For me, art evolves from technical skills. I am a welder by profession, and that is where my art stems from. I like to call it creative welding and it's something I do entirely on my own. I also use all the parts just as they are, without any alteration. It's an organic process. I create a framework in my head and then figure out where a particular part will fit as I go along. A unique aspect about my sculptures is that they can be dismantled and assembled again, making them easy to move around. The idea is to create portable and affordable art.
Q. What kind of subject matters do you like to work with?
I've created characters from
Star Wars
and superheroes like The Hulk. I have done King Kong 43 times! I use the company's scrap material itself to make the installations and believe that art is something that anyone should be able to relate to.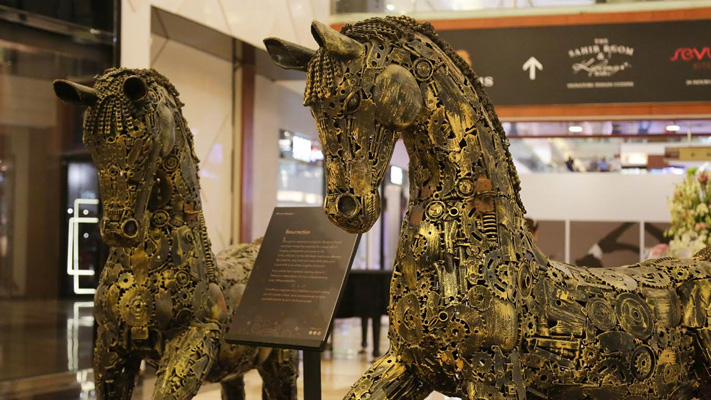 Q. What are you working on currently?
Right now I'm working on some kinetic sculptures, things which can move! I want to create sculptures that will interact with the audience.
Q. How do you promote your work?
I don't have a marketing team as such. Nor do I approach a company and sell them an idea. I usually first create a sculpture and then approach the company with it. If they like it, they buy it. Instead of talking myself, I let my art do the talking.
Written By : Neehar Mishra