Gandhi, Bugsy, Schindler's List, Shutter Island, Hugo, Iron Man 3: Krishna Pandit Bhanji's roster boasts iconic films such as these and much more, which has earned him a notable mention among the most seasoned actors of all time. Sir Ben Kingsley, as he is better known, however, started his acting career with theatre and then moved to the small screen before he captured the hearts and minds of millions across the world with his poignant portrayal of Gandhi in Richard Attenborough's biopic. After over 30 years and with a voluminous body of work tucked under his belt, Kingsley will now be seen playing a Sikh taxi driver in Manhattan in Learning to Drive, co-starring Patricia Clarkson.
In an exclusive interview with
The Label
, the
Indian-origin
British actor talks about his love of acting and what it's like for a famous actor to live in a farming village!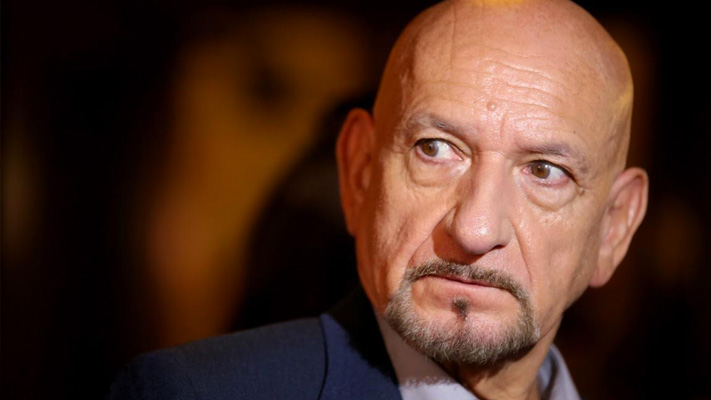 Q. You have had and continue to have this amazing career, so could you walk us back as to how it all started?
I was 5 years old when I saw a movie called Never Take No For An Answer. It starred a little orphan boy and I looked very much like him. So I made a connection with him on screen and then when the film was over, I was very moved by it. I did not know at the time that one could become a movie actor. I thought it was life and didn't know that they were acting. But I did have this wonderful fantasy that I would slowly realise that I was being followed by an imaginary film crew and that they were filming every thing that I was doing. So, my childhood was inside a lovely bubble—I lived in a kind of beautiful fantasy and then it turned into a reality years later when I was in my teens and I was offered a job. I never went to drama school—I went straight into the business.
Q. You have played such a wide range of characters on screen; which would you say was the most difficult?
I somehow find a way of finding a straight line between me and the character because I think my job is to find an equation that makes it easy, that makes the character playable and actable. So fortunately, I can't categorise anything as being terribly difficult because there is always a tremendous responsibility, and difficulty if you like, of trying to put the unthinkable onto the screen. But at the same time, there's the tremendous joy of telling a very important story. So, there is always a balance. Every day brings its compensations and every day brings its joy, no matter how exhausting the day is.  There is always, on a good day of filming—and that is fulfilling especially with the wonderful Steven Spielberg—a sense of achievement.
Q. Could you name some of your favourite films?
I think I need to see a lot more
films
before I answer that question! I am just picking names out of a hat honestly, but something that comes to mind is
Wings of Desire
by Wim Wenders, because I was talking about it the other night and remembered that I really liked the film. It is about separation and angels and mortals—it is a beautiful poetic story by a wonderful screenwriter, Peter Hanker.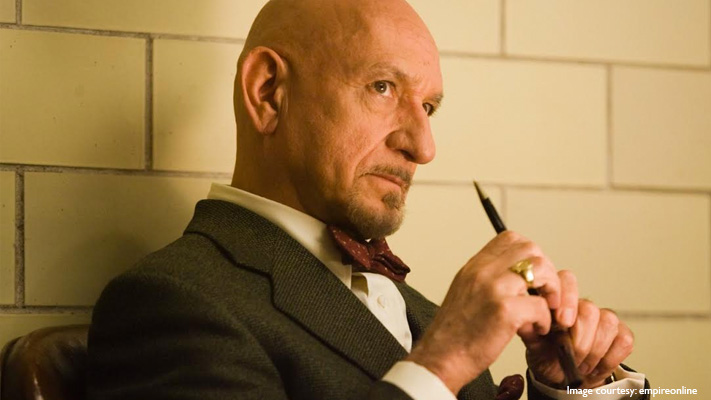 Q. Tell us about what your relationship with a car is…
Pretty good! I drive a big stick shift because I live in the English countryside (Oxfordshire) and today, for example, I had a great driver pick me up from the airport. I drive less and less because I am a commodity that people like to look after, so they put me in a car with a driver. But when I am at home, I drive my big Land Rover Defender—long wheel base, a great tough car—I drive it around the country side and enjoy it very much. Though I live in the countryside, it is a very busy place because it's a big farming village, so you have some very big farming vehicles coming towards you and I have learnt to just get out of the way. With big tractors, combine harvesters and livestock on the back of wagons, it's certainly not like city driving, and you have to acquire a courtesy.  What I think is I am just maybe running errands, while you [the driver of larger farm vehicles] are working and have acres to look after, so let me pull over and let you pass.
Q. A celebrity living in a farming village; how does the interaction work? Are you treated differently?
There is and has been a lovely interaction. It's a beautiful village; for example, it has a village hall that needed funding, so I decided to mount inside the hall, entirely candlelit, the letters and poems between Frieda Von Richthofen and D H Lawrence. And it was a beautiful programme and to do it in a village hall—there was something so right about it, and we raised thousands of pounds for the hall. I did something similar in our village church as well. We enjoy the enormous benefits of living in a hardworking, beautiful village and my payback is that they let me fix the roof and let me help with the church. In fact, my neighbour was going to make his own wine, but with a very limited amount of space to grow grapes. I have tons of grapes on my land, so I said to him, why don't you come and harvest my grapes every year and add them to your wine hall and see what we come up with. So we are a wine cooperative. I haven't tasted it yet so we shall see—first crop this year!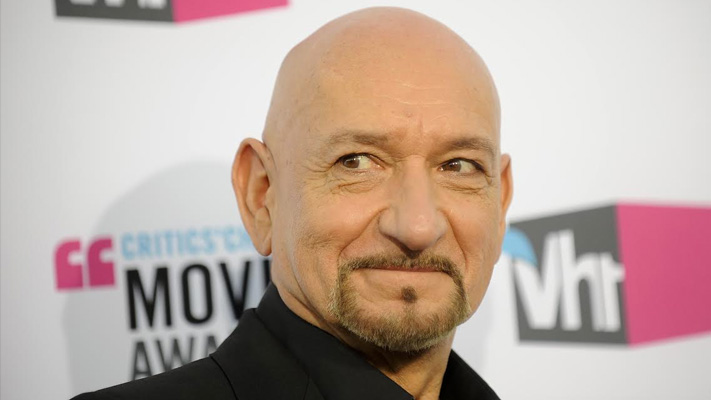 Q. You seem to go from film to film; how do you balance your life? How do you spend time with your family?
As I said, we live in the countryside and so we appreciate the simple domestic nourishing things of life— our beautiful garden and our cooking for each other. I cook while my wife tells me she burns salads! What can you do? But it is those gentile domestic things that we love and find time for because I believe that acting is not fed by acting. Acting is fed by life and in a sense, however you want to translate it, you go out into the marketplace and you go into life and it teaches you all kinds of things that you can translate into performance.
Q. What does money and fame mean to you?
It is just something to be used kindly and wisely. With privilege of fame comes the responsibility of always honouring my craft and making sure that anything I do or say will maybe help a young actor and that's one reason maybe that I love teaching them, to help them along their very difficult journey, which is punctuated by disappointments and rejection over and over again. I feel the need to impact something either by example or through your or other journalists' articles that will explain something to them and will help them. And when it comes to money, I have a huge extended family and I try and look after them as best as I can and make sure my kids are okay.
Q. On a more sartorial note, we usually see you in suits; however, you're wearing a casual t-shirt and a jacket today. Tell us, what is the one item in your closet you cannot do without?
I would have to say it is an old pair of
Oxblood brogues
, I just love the colour, and they are comfortable and help my posture.
Written By : Noel de Souza