For many of us, the synthetic nature of electronic-based music quite often means that everything can sometimes merge into one mess on a night out. But, when it comes to the tracks of Edward Maya, we immediately ask ourselves — What happens when music is blended finely with spirituality? Well, magic is born that's not only groovy but also soothing to our ears. Such is the music of Edward Maya. Born as Eduard Marian Ilie in Bucharest, today, Edward has his own label, is a successful producer, songwriter, and performer who became an international sensation in 2009 with the release of the song "Stereo Love". Over the years, Maya has collaborated with many artists like Akcent, Vika Jigulina, Blaxy Girls, DJ Sava, DJ Rynno, Payam Forghani and Liviu Hodor.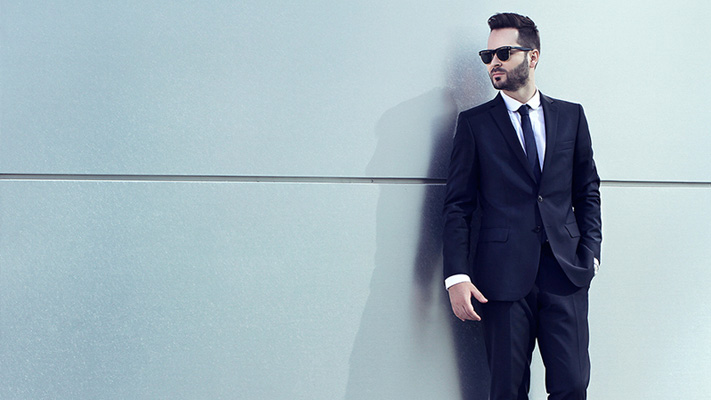 Maya has practically led the Romanian EDM revolution; as he prepares for his tour to India from December 19,
The Label
caught up with Edward Maya as we discussed about his life,
music
, style and his upcoming tour to India.
Excerpts From The Interview:
The Label: So Edward, what's happening in the Edward Maya camp?
EM:
Aah! Well, we are reorganising everything and planning for 2015. Next year will be a year full of surprises with an increased attention on India. Besides new music and collaborating with Indian artists, we will be coming up with our own merchandising store where we will have
watches
, sunglasses and t-shirts under the brand umbrella of EDWARD MAYA. Apart from that, I'll also be launching my perfume and energy drink label.
The Label: How will you describe your sound to someone who has never heard your music, and what makes you different from other artists in the industry?
EM: Honestly, my sound of music is an inspiration that comes from another world — it comes from God and I hear it somewhere deep down in my soul. I just simply transpose it in the sound and shape you are all used to. My music has a very intense affective particularity. I believe it simply gets in the heart and makes you feel, makes you dream and the fact that I always let myself be inspired by God; this is what makes me different from other artists in the music industry.
The Label: Can you tell us what urged you to start a label, and what are you looking for in artists who may be interested in working for your label?
EM: I am my own boss and that makes me the happiest man. Being independent is dangerous as I am not accountable to anyone; I always do what I feel. I am not subservient to any bizarre or dark interest. Lately, through this label my intention is to find, support and promote all the inspired and talented artists so that we can create a close and powerful community in order to transform and create feelingly beautiful music.
The Label: What brings you to India again?
EM: There is a synchronicity bound by India. As a young child, I was fascinated by esoteric and Indian spirituality. All this spiritual background clubbed with my musical studies led to "Stereo Love". Deep down in my soul, I feel very attracted to India. I am home when I am in India.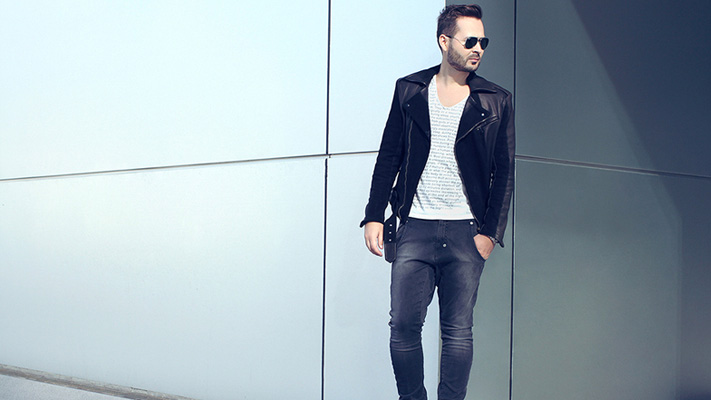 The Label: Tell us about your upcoming tour to India.
EM: Together with our partners from India, we want to bring a new concept with regards to my show. I plan to work on a prolonged tour in India, which will synchronise with my movie appearances in Bollywood as an actor and music film composer. I am very excited about what happens next.
The Label: What's your expectation from India this time around?
EM: I am very confident in all the projects that have been outlined for 2015. As I told you earlier, I would be launching my new cologne. We are calling it "STEREO" by Edward Maya and also a new natural aphrodisiac energy drink for a higher energy in concerts.
The Label: Tell us something about Edward Maya's lifestyle?
EM: I try to have a simple and harmonious life. I am a vegetarian, I do not drink alcohol, I do yoga daily and meditate, too. This allows me to have equilibrium between my ideas and the agitated and tedious style I have when I am on tour.
The Label: What do you have to say about your dapper style?
EM: I always chose exactly what I feel and represents myself. If there is commune sense in music; it can also be in the way you dress, you think and live.
The Label: What activities do you enjoy in your free time?
EM: You know Rounak, my parents were painters and restorers of art objects and from them I got the taste to paint. In other words, in my free time, you'll find me playing with colours. Unfortunately, this thing called, 'free-time' is a rare occurrence but apart from painting, I read a lot of spiritual books and visit places that give me a special energy. But above all, I love spending quality time with my family and loved ones.
The Label: So Edward we have a section called QUICK BYTES, let's see how you do it?
EM: Okay…I'll try…
The Label: Your favourite Car?
EM: Range Rover Vogue
The Label: Your favourite Holiday Destination?
EM: The house in which I grew up in the countryside.
The Label: One gadget you can't live without
EM: Aah, I am not gadget-freak. I can live peacefully without any gadgets around, but I cannot live without my soul book that I always carry ~ Autobiography of a Yogi, by Paramhansa Yogananda
The Label: One item we are sure to find in your wardrobe
EM: A lot of simple white or black t-shirts.
The Label: One place you haven't yet visited and would love to travel
EM: Historic Ensemble of the Potala Palace, Lhasa
The Label: Your favourite watch?
EM: Audemar Piguet
Maya's love for musical instruments from all over the world allows him to create a sound that's global in its true means while making your listening experience an exotic one. This Romanian club favourite is now all set to make his musical debut in a Hindi film releasing in 2015 and is excited about composing a fresh track for the movie
Shab
that has the backdrop of the
fashion
world and is being made by a National award winning director Onir. Edward also revealed that the director has also offered him a cameo in the film.
Written By : ROUNAK GUHAROY