It's the season for football and beer. Picture this: you and your friends are huddled around the large-screen TV in your living room, waiting anxiously for the next game-changing goal. Someone shoots, and some of you jump in excitement, cheering on your team who have just taken the lead. Others sulk in disappointment as their team's chances at qualifying for the quarter finals grow slimmer. With all the excitement, pressure and tension surrounding this part of the biggest sporting event in the world, people are bound to get hungry. Beer may be flowing, but there's no substitute for good food to snack on during the game. And if you're the host, you can do without the added pressure of entertaining. Keep it simple, but effective, with recipes of food that can be devoured easily in front of the screen. Here are a few suggestions.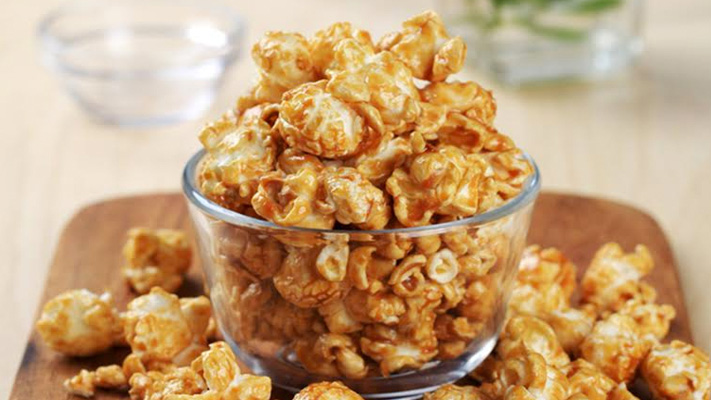 Caramel popcorn
Popcorn is the quintessential snack to enjoy while watching something, and caramel is a popular favourite. Microwavable popcorn available in India doesn't offer much variety, but adapting regular popping corn into caramel popcorn isn't all that tough either!
Serves: 8
INGREDIENTS:
1/3 cup caramel syrup
120ml vegetable oil
2/3 cup plain popping corn
300g butter
METHOD:
Heat oil in a large, heavy-base pan on high heat; reduce heat after a minute
Add popping corn to the pan and immediately put on the lid; shake the pan and leave lid on until you hear only a few popping noises
Remove pan from heat and tip the popcorn into a bowl
Put butter, in scoops, into the pan, with caramel syrup
Put pan on the stove and turn the heat to medium; stir until syrup and butter melt together, then remove pan from heat
Add popcorn to melted butter and caramel, mix gently
Allow caramel popcorn to cool in a bowl before serving
Chilli cheese hotdogs
A more wholesome treat, these hotdogs could even pass for a meal or a midnight snack, depending on which game of the night you're watching.
Serves: 8
INGREDIENTS:
4 tbsp vegetable oil
2 onions, finely chopped
2 clove garlic, finely chopped
2 tsp chilli powder
800g red kidney beans, soaked overnight and drained
salt (optional)
8 hotdog buns
8 sausages, pork or chicken
5 tbsp mayonnaise
processed cheddar cheese, grated
METHOD:
Warm oil in a medium skillet over medium heat
Add onions and cook, stirring until softened; about 3 minutes
Stir in garlic and chilli powder; sauté 30 seconds
Stir in mayonnaise and beans and bring to a simmer
Reduce heat to medium-low and simmer until sauce thickens, about 10 minutes
Season with salt, if desired
Bring a large pot of water to boil; add sausages, boil for 5 minutes and drain
Put sauce in buns, add sausages, sprinkle cheese and serve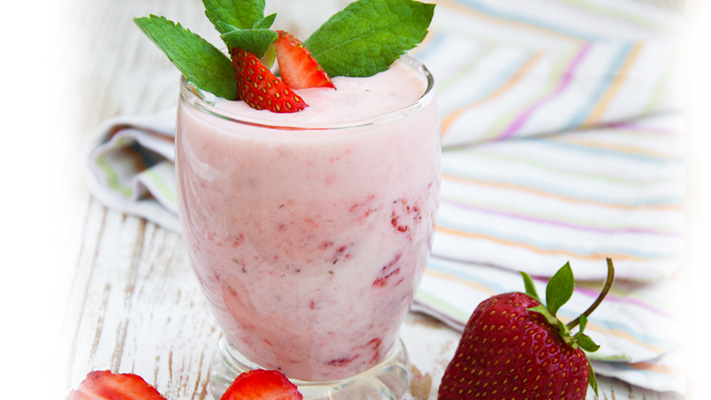 Strawberry yoghurt smoothie
Now here's something for those with a sweet tooth or for the teetotallers at your party. It's so simple to make and absolutely delicious to taste. (Multiply the quantities to make more.)
Serves: 2
INGREDIENTS:
8 tbsp strawberry crush
2 cups yoghurt
8–10 ice cubes
200ml water
chopped strawberries, for garnish
METHOD:
Blend all ingredients to a coarse texture; pour in glasses and serve with garnish
(All recipes adapted from those created by Chef Hermann, for Cremica Foods)
Written By : Ranvijaysinh Jhala