Introduced during the 2011 ICC World Cup, DRS technology is being used for all the matches during the ICC World Cup 2015 in Australia, and basically reviews the controversial decisions of on-field umpires. Though the International Cricket Council (ICC) is gung-ho about the usage of the Umpire Decision Review System for the World Cup 2015, there has been plenty of opposition surrounding this technology.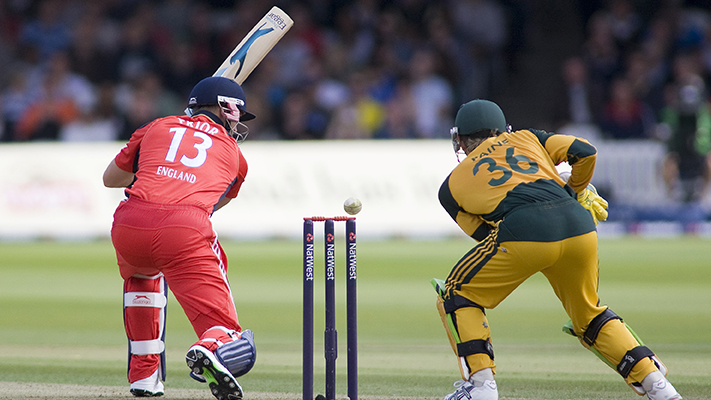 Containing three main components, DRS has the following capabilities: a Hawk-Eye (or Virtual Eye) that tracks the projectory of a ball during bowling, basically to predict LBWs; a Hot Spot, an infrared imaging system that tracks whether the ball has been in contact with the batsman's bat or pads and illuminates the spot if it has; and a Snickometer, which is based on the sounds detected by microphones to indicate whether the ball has hit the bat or pad.
DRS was officially used for the first time in the year 2009 during a Test series match between Pakistan and New Zealand. It was then used for the ODI cricket series in 2011 between Australia and England. But the technology's debut and usage has not been without conflict. Not only does the use of the this technology require a go-ahead by both teams playing in a match, but its LBW protocols even went through several changes since its launch. Today, its ball-tracking technology is well-regarded for reviewing LBW decisions, but its other components are still getting flak from various cricketing boards.
The BCCI, for example, has been a staunch opponent of DRS, however, the ICC maintained that it was an integral part of the tournament, especially the current World Cup. Many other boards have also found some functions of the DRS faulty and have pointed them out to the ICC. In response, the ICC has confirmed that the DRS' Hot Spot capability would not be used in the World Cup 2015 due to shortage of equipment and the magnitude of cameras needed. Though the DRS is under the radar right now, even the strongest critics of the system will agree that it definitely reduces the human error that comes into play during high-pressure matches.
Written By : M Jansen