Formed in 2002, Swarathma made its foray into the fusion/folk
music
space combining Indian folk and classical music and blending it with blues rock and reggae. With electrifying stage presence, soulful music and lyrics that delve into personal experiences while sometimes incorporating social and political messages, Swarathma is an act that gives its fans an experience like no other.
Here are excerpts from our conversation with band members Varun Murali, Jishnu Dasgupta and Vasu Dixit.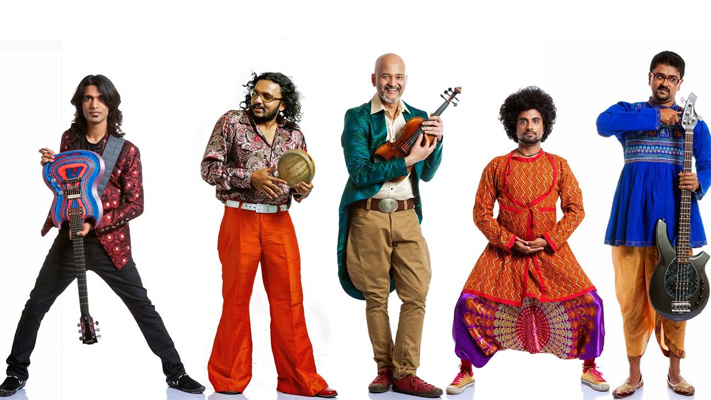 Q. Your music has a distinctive, eclectic sound, combining Indian music with western sensibilities. What would you say are your biggest influences?
Varun: The band as whole has varied musical influences to an extent where we rarely listen to common artists. On a personal level, I listen to different styles of western music and some amount of fusion-based music every once in a while. Bands that highly influence me are Muse, Dave Matthews Band, Karnivool, Slash feat. Myles Kennedy and The Conspirators and Chickenfoot. Apart from these bands, I constantly update my playlist with new artists that I find on the Internet through legitimate websites so I can buy their music and support them in a small way.
Q. With a band comprising many members, how do your own individual tastes find space in the music that you create?
Varun: The easiest way to find your space is to be present when the song is being written, because this is the stage where everyone is thinking and ideas flow naturally. Having said that, every member doesn't contribute equally to the creation of every song. It always has to be one person who primarily drives a song because it's his idea and his imagination which eventually culminates in a song with others contributing in bits and pieces. I believe when too many people jump in to fill that role, the song becomes chaotic and directionless.
Q. You are known for music that has a unique sound and feel to it. Who are the other artists working in the same dimension that you personally love?
Varun: I don't endorse the concept of 'unique' sound. Unique is a very vague word to use because what's unique to one isn't to another. I just listen to music that makes me feel good. I am not worried about how popular they are or what genre they play—if it's good then it will find its space on my iPod. Some of the artists that I recently discovered and love are Startank, Officer, Jim Perkins' Project and Daughter.
Vasu: I've enjoyed listening to Parvaaz, Clown with a Frown and of course, Kailasa.
Jishnu: I've quite enjoyed Dhruv Visvanath's new album.
Q. Although you're quite an established band now, was finding acceptance and liking a task back in the day when you'd made a foray into the alternate music space? Tell us about your initial struggles/challenges and doubts.
Jishnu: The truth is that the struggles don't end. Initial struggles give way to 'established' struggles, if there exists such a term. But the important thing is not to take it negatively. We just kept jamming and playing the gigs that came our way. Yes, we did work really hard, but we never really saw it as a struggle. There was a strong belief in the kind of music we were making and that saw us through.
Q. You are known for your amazing onstage energy. Tell us about your most memorable live performances and what's made them incomparable to any other.
Jishnu: We have a concert series called Action Replay where we perform for audiences who have no access to contemporary music. This has seen us play in leprosy homes, Alzheimer's centres, blind schools and even villages. These are the concerts that blow us away, because the audience's reaction is unpredictable and often overwhelming. That said, at NH7 Weekender in Pune last year, we opened for A R Rahman and it was possibly the best show we've ever played.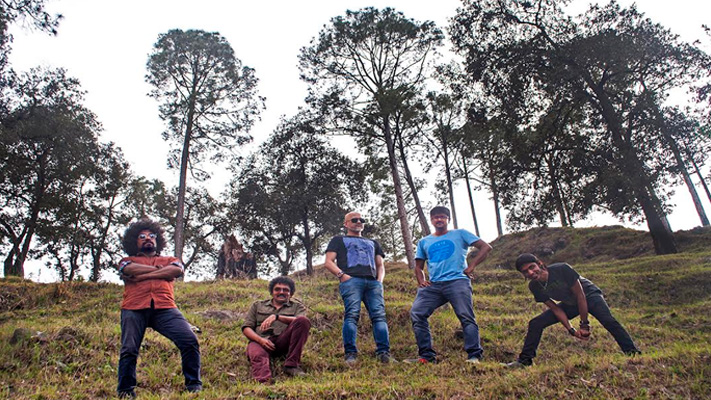 Q. Vasu Dixit has recently composed music for Shapurada Seeningi–Satya, a Kannada play that's going to be performed this month. How is composing music for an album or show different from composing music for a theatre production?
Vasu: In the case of this play, written 15 years ago, the lyrics of the 18 songs were already there. I had to put them to tune. This is the big difference between scoring for theatre versus composing for an album: we usually write the music first. Often in theatre, I'm performing the music live. It is important to be in sync with the actor's emotions as the play progresses. Also, it is important to ensure that the music does not overshadow the play itself.
Q. Apart from folk/fusion music, what are the other genres that the band enjoys?
Jishnu: We enjoy a variety of genres and in some ways they bleed into the sound of the band. For example, when we first saw Dualist Inquiry play, we really dug his sound, even though at the time none of us had extreme exposure to EDM. Genres just tend to melt away in the face of real conversations. Before we knew it, Sahej had done a remix of one of our songs and now Naane Daari (Dualist Inquiry Mix) is a staple of ours. It features Kannada lyrics with exciting dubstep drops. Who would have thought?!
Q.  You've collaborated with Indian and international artists and producers over the years. Tell us about your most fulfilling partnerships.
Vasu: Collaborating with Shubha Mudgal-ji on The Dewarists remains one of our most memorable experiences. Duur Kinara, the song that we wrote with her, is a very special one for us all. We also jammed overnight with Wanton Bishops, a garage blues band from Beirut, and wrote Lay it on Me. More recently, our version of Ekla Cholo Re, featuring Lakhan Das Baul, has been well received.
Jishnu: 
But our most unique collaboration was our soon-to-be-released project titled
Look At Us
. We worked with kids from a slum in
Bengaluru
to write a song that would capture their hopes and dreams, involve them in songwriting and performing in studio. The aim of the project was to instil confidence in a small section of our society that the mainstream largely ignores. The song 
En Paattu 
(My Song) is due for release later this month.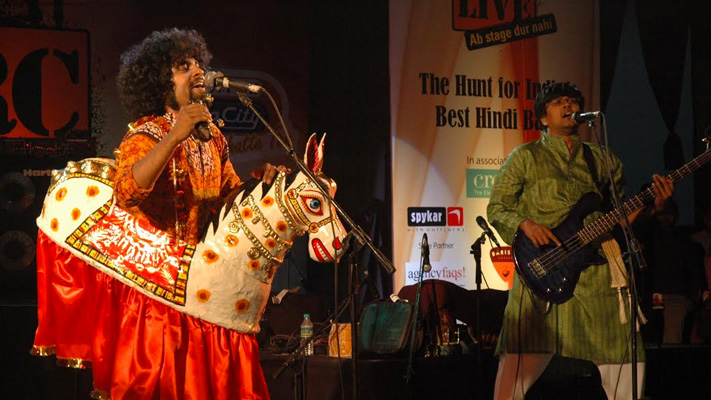 Q  Who would be the artistes you'd like to make music with as part of your ultimate dream collaboration.
Jishnu: 
It's funny you should ask, because not long ago, we created a wish list of artistes we'd like to collaborate with. One of them was Clinton Cerejo and fortunately we got a chance to work with him late last year. Our song 
Savera 
will be on the new album. The wish list also had
A R Rahman
, Lucky Ali, Kailash Kher among many other leading artists.
Q  We hear that your new album is just around the corner. Tell us a little about it.
Jishnu: Well the corner isn't as close as we'd like to it be! We have new material with songs in various stages of completion. We weren't happy with the way our demos were sounding and have felt the need to rework some of the songs. As for the sound, it is certainly different from anything we've ever done before, but perhaps that's how it should be.
Q Apart from your eccentric music, you're also known for your quirky style. Tell us a little about it.
Vasu: Our style has to have a point of view on the world around us—to let it affect us, inspire us. Apart from that, we believe in being comfortable with who we are, being true to ourselves, having a strong visual and musical identity and above all, to blur the lines between audience and performer.
Catch Swarathma live as they perform at blueFROG, Mumbai on 20 January 2015.
Written By : Shirley Mistry