Seychellois Creole is a cuisine as surprisingly variegated as the people who dish it up. A string of Indian Ocean islands settled by the
French
in the 18
th
century with African and Indian plantation labourers, followed by Chinese traders and British administrators, Seychelles exudes colour. Drawing generously and eclectically from these influences, the cuisine is wholesome and zestful, with ingredients and spice notes tantalisingly familiar to the Indian palate. Cooking it is an adventure in its own right.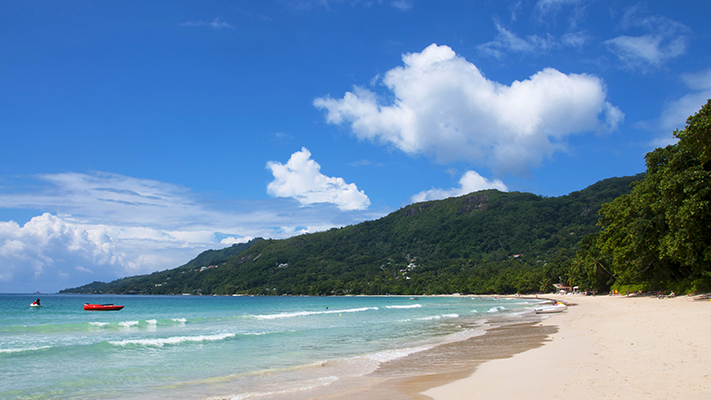 Seafood is a primary source of protein in the cuisine, supplemented with a wealth of locally grown fruits and vegetables—mangoes (22 varieties!), bananas, breadfruit, starfruit, golden apples, watermelons, pumpkin and
coconut
.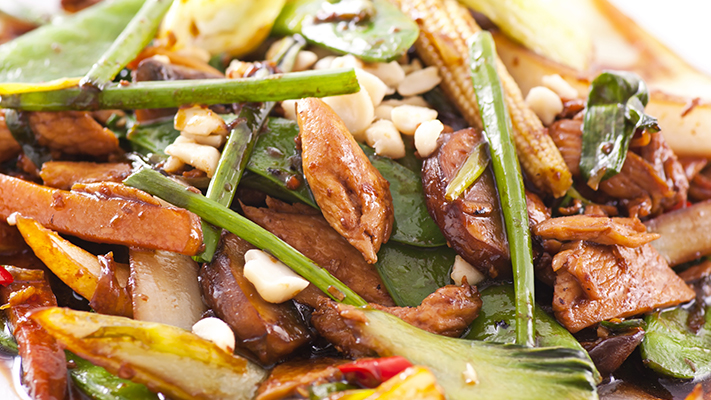 Davide Fanti, our guide to this lovely cuisine, is the executive chef at Coral Strand Smart Choice Hotel on the picturesque Beau Vallon beach on Mahé island. On request, the hotel arranges an immersive introduction to island cuisine, with a chance to try your hand at it. Among our culinary discoveries are Fresh Mango Salad, Smoked Marlin Salad, Creole Fish Curry, Creole Chicken Curry, Creole Vegetable Curry and an intriguing Breadfruit Pudding.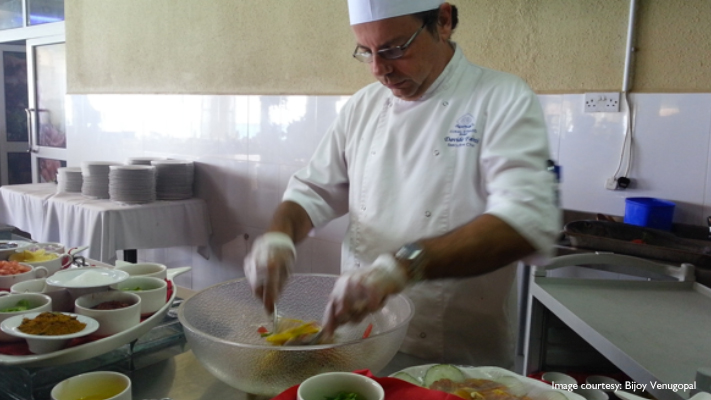 Thinly sliced almost-ripe mango tossed in olive oil (which is the chef's touch, as locals use coconut or vegetable oil) with onions, sliced bell peppers and chopped green chillies with a zest of lemon gets us off to a delectable start. More fulsome is the Smoked Marlin Salad in which the salty tang of the fish is a perfect accompaniment to the tartness of mango. For the Creole Fish Curry, Fanti fries boned and cubed sea bass to golden brown and sets it aside. He prepares the gravy, common to both fish and vegetable curries, tossing in tomato paste, black pepper, turmeric, ground cinnamon and fresh cilantro. Gravy done, he spoons in the fish (and, in another pan, blanched vegetables) and serves up a gustatory revelation. For the curried chicken, he uses a mystery masala he identifies only as 'Madras Curry'—redolent of fennel, nutmeg and coriander.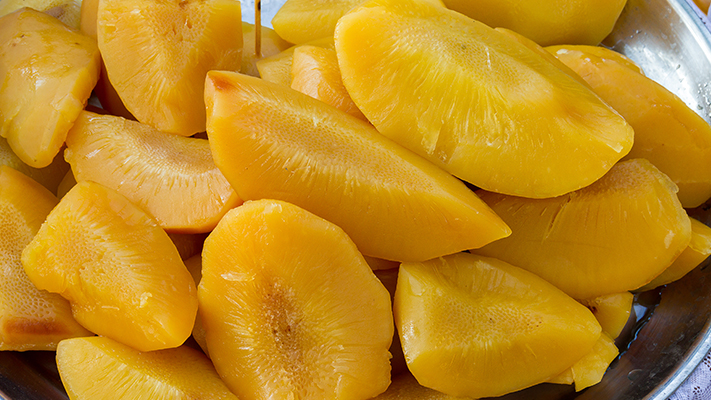 Fanti deputes a cheerful young chef named Nils to prepare dessert—diced breadfruit cooked in sweetened coconut milk with cinnamon, nutmeg and vanilla essence. Breadfruit is an island staple well adapted to fritters and sides, but as a dessert it is a pleasant surprise. "You need all your senses to cook Creole," declares Fanti in his guttural Venetian drawl, emphasising how important it is to listen to the oil frying as much as it is to sample aroma and flavour. "The oil will tell you, 'I am ready, I am ready!'" So are we!
Written By : Bijoy Venugopal