Creamy dips, crunchy
salads
and crisp falafel—if the idea of a Lebanese meal sounds exciting, take a look at these 3 simple recipes courtesy Lebanese and Mediterranean food chain Falafel's that are perfect for a midweek treat.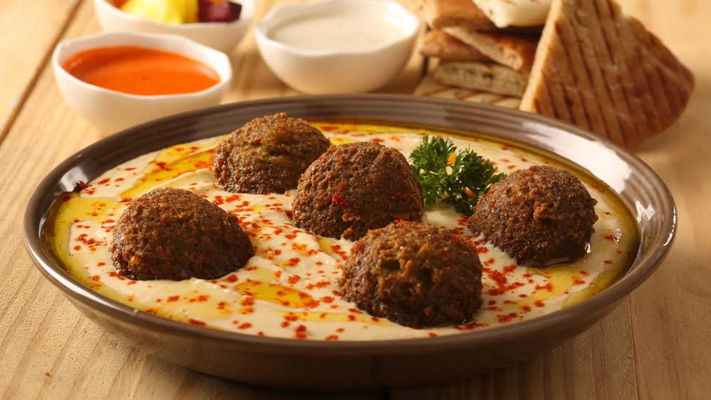 HUMMUS

If you love this popular Lebanese dip, this
recipe
will ensure you don't have to resort to substandard store-bought hummus ever again.
Ingredients
Cooked chickpeas – 200g; tahini (sesame paste) – ½ cup; extra virgin olive oil – ¼ cup; garlic – 2 cloves; ground cumin – 1tbsp; ground paprika – 1tbsp; juice of 1 lemon; chopped parsley leaves to garnish; salt and pepper to taste
Method
✔ Blitz together all the ingredients except the parsley in a food processor. You may need to add a few tablespoons of water to adjust the consistency to that of a smooth puree.
✔ Taste the seasoning, checking for lemon, salt and pepper.
✔ Serve with a drizzle of olive oil and a sprinkling of paprika and parsley.
FALAFEL
Whether you're pairing falafel with hummus and fattoush or are eating them as a snack, these crispy fluffy morsels are incredibly delicious.
Ingredients
Soaked and drained chickpeas – 300g; garlic – 20g; green chillies – 10g; coriander – 25g; parsley – 20g; chopped onion – 30g; cumin powder – 10g; flour to bind; salt to taste
Method
✔ Put all the ingredients in a food processor and blend till and ingredients have formed a paste.
✔ Make 30g bullets and deep-fry them until they are golden brown or sear them in a non-stick pan on both sides. Finish them in a preheated oven at 180 degrees celsius. Serve with hummus and freshly baked pita bread.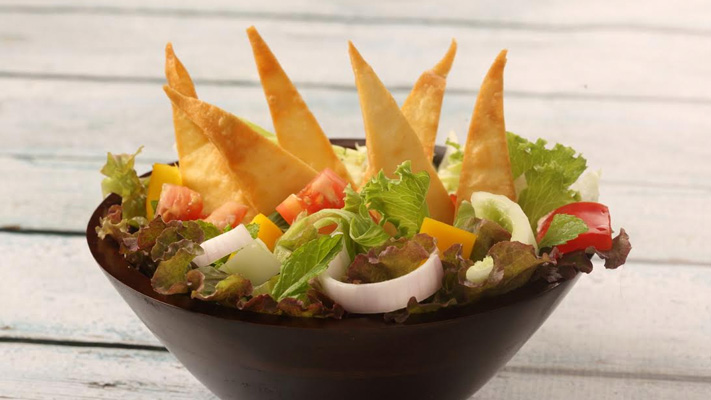 FATTOUSH
Packed with vegetables, this salad is a good way to get greens into your
diet
without compromising on flavour.
Ingredients
Iceberg lettuce – 200g; Romaine lettuce – 200g; Lollo Rosso lettuce – 200g; 1 onion; tomatoes – 200g; cucumber – 100g; red bell peppers – 20g; yellow bell peppers – 20g; honey – 15g; vinegar – 10ml; extra virgin olive oil – 60g; mint leaves – 10g; carrots – 50g; parsley – 20g; hummus – 100g; pita chips; salt to taste
Method
✔ Tear the lettuce into bite-sized pieces and chop the onions, tomatoes, cucumber and red and yellow bell pepper into cubes. Grate the carrots.
✔ In a bowl, mix honey, vinegar, salt and mint and then whisk in the oil drop by drop until you get a thick, emulsified dressing.
✔ In a large bowl, toss the vegetables and dressing together until the salad is well coated. Drizzle it with hummus, scatter the pita chips and chopped parsley before you serve the salad.
Written By : Shirley Mistry