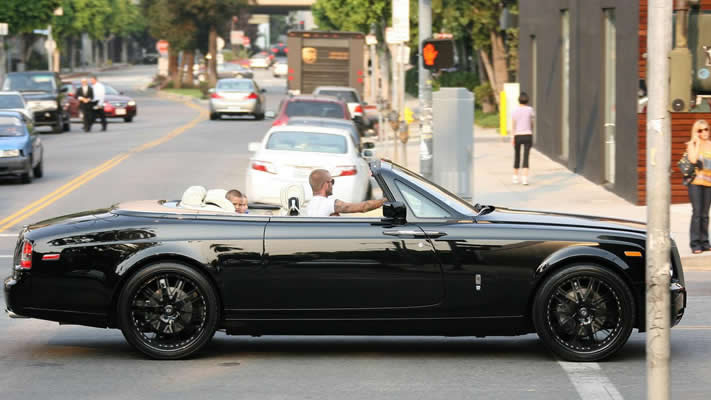 David Beckham
Being a full-time athlete is not easy, physically and mentally, but it does come with its diabolically envious perks, making the likes of David Beckham, one of the most heavily endorsed athletes, on and off the field. In 2007 while playing for Los Angeles Galaxy, Beckham cruised around the star-studded city with his children in his favourite ₹2.4-crore-worth customised  
Rolls-Royce
 Drophead, with the 'gold standard' in the wheel industry—Savini forged wheels.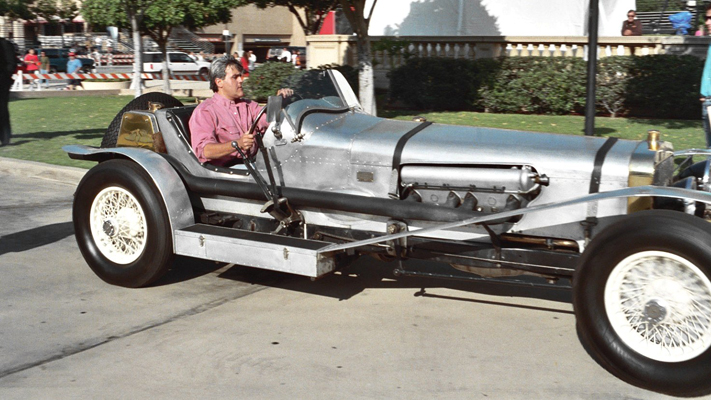 Jay Leno
The recently-retired big kahuna of late night TV, Jay Leno is the reigning champion of vintage cars. Owning a dream car garage of 17,000sq-ft, which houses over 100 different cars, ranging from a vintage 1906 Stanley Steamer and a 1970 Doge Challenger to his most luxurious
Mercedes-Benz
SLR McLaren that cost close to ₹30 lakh to customise. Leno's garage is not only a shelter for his dynamic collection of wheels—which includes over 90 motorcycles—he also builds his own models and has close ties with GM motors. Using his garage to build an Ecojet in 2006, he's the only one who owns this environmentally sensitive, eco-friendly and soya-bean-oil-burning behemoth.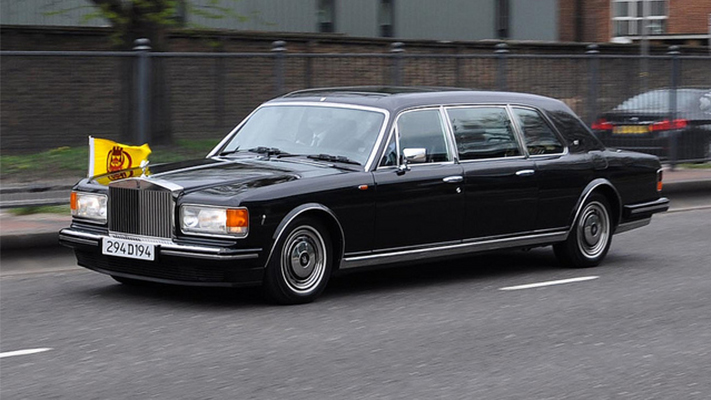 Sultan of Brunei
Known as the 'Abode of Peace', the tiny sovereign nation of Brunei is a playground for the glamorous and oil-wealthy heirs of the world. Hassanal Bolkiah, the Sultan of Brunei, has not only won awards by other nations for his leadership, he also knows how to spend his ₹1,19,380 crore wisely. Known for having at least 3,000 to 6,000 exotic cars all over the world, the crown jewel in his stable is his ₹83.5-crore customised Rolls-Royce Silver Spur Limo, filled with customised 24-carat gold accessories, detailing and interiors.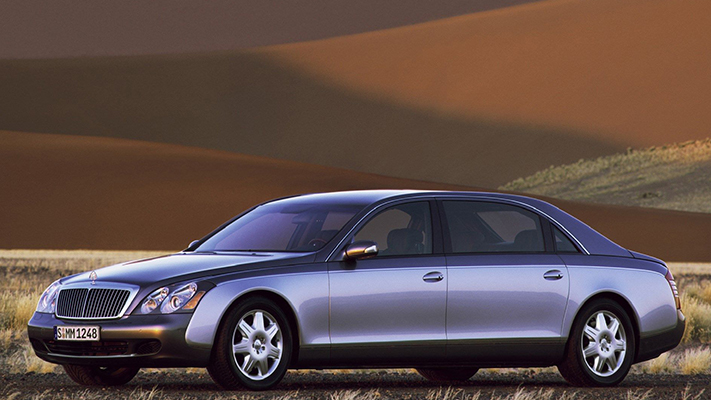 The Ambanis
Across the ocean and just a few crores short of a small kingdom, India's industrial giants, the Ambanis have a smorgasbord of luxury, sporty, muscle and vintage cars at their beck and call. Mukesh Ambani takes pride in his Bentley Continental GT, Mercedes-Benz SL, S and E class models, Porsche Cayman, a 
BMW
 or two, and Lexuses. His quirkier, younger sibling, Anil Ambani enjoys his Lamborghini Gallardo, Mercedes-Benz S Class and GLK350, BMW 7 series, Audi Q7, Rolls-Royce, Maybach and Porsche, to name a few.
Ratan Tata
With a Padma Bhushan and Vibhushan under his belt, Ratan Tata is not only the Chairman Emeritus of the Tata Group, he also serves on the board of directors for companies such as Mitsubishi, JP Morgan Chase, Rolls-Royce and more. Nothing can slow this titan down, especially when he's zipping past the competition in his red Ferrari California, Cadillac XLR, Maserati Quattroporte and a Mercedes-Benz SL 500.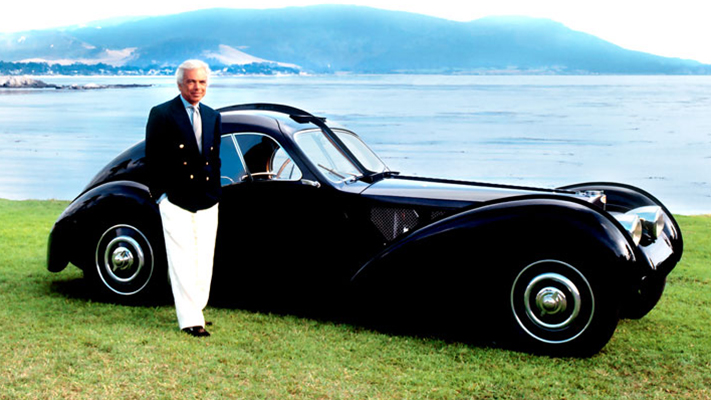 Ralph Lauren
American designer Ralph Lauren is known for exhibiting his one-of-a-kind automobile collection. His 70 cars have both, heritage and a winning streak at different races held before he owned them, like his glistening black Bugatti 57 SC Atlantic, war-like Bentley Blower 1929, Mercedes-Benz Count Trossi dubbed 'The Black Prince', from the 1930s, and the Italian-made Alfa Romeo, Ferrari 250 GTO and multiple Testa Rossas, Lamborghini Reventon, multiple Porsches and more. His exquisite taste in four wheelers was last exhibited in Paris, at L'Art De L'Automobile in 2011.
Cristiano Ronaldo
Charming the football world since his teenage years, Cristiano Ronaldo, on and off the field, which has led to a ₹808-crore trade, making him the most expensive football player in history. He shared the same passion for his growing car collection, which started with a BMW M6 back in 2006, growing into a 19-car portfolio till date. His collection includes his multiple Audis (Q7, R8, RS6), Ferrari 599 GTB Fiorano, Ferrari 599 GTO, Bentley GT Speed and Continental GT, Maserati GranCabrio, Bugatti Veyron, Aston Martin DB9, Rolls-Royce Phantom, Lamborghini Aventador LP 700-4, Mercedes-Benz C220 CDI and C-Class Sports Coupé, to graze just the tip of the iceberg.
Barons of Bombay
You'd be surprised by the number of luxurious cars that are taken out on midnight drives across India, when the street lights are at their brightest and traffic close to non-existent. Actor Amitabh Bachchan has seen his own share of ups and downs; however, his Rolls-Royce Phantom, Bentley Continental GT, Mercedes-Benz SL 500, S320 and E240, Porsche Cayman S, Range Rover, Lexus LX470, BMW X5 and 7 Series have remained unscathed. Sharing his passion for transmissions is actor Shah Rukh Khan, owning a BMW 7 series, 6 series and a convertible, an Audi Q6, Bentley Continental GT, Mitsubishi Pajero and a Rolls-Royce Phantom to top his ever-growing collection. Other Bollywood car enthusiasts include Ajay Devgn, with a few surprises such as a modified Toyota Celica and Maserati Quattraporte; and Sanjay Dutt, with a Ferrari 599 and Audi R8.
Written By : Srijeeta Mitra