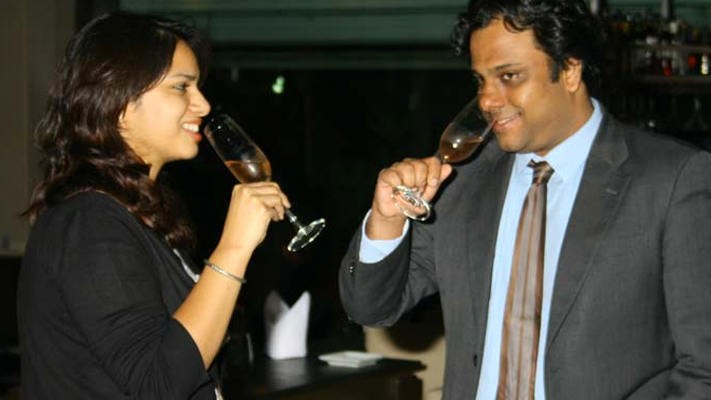 Master of wine and spirits
Food and drink has been a big part of me growing up. I come from a very open family, where food played centre stage in our lives. So when I was old enough to experiment with drinks, I found that I really enjoyed the different tastes various kinds of drinks offered. When I was 21, I joined Sula Vineyards purely by chance and became completely obsessed with wine. After three years, I joined Moet Hennessy which was again another world all together. It was then that I knew that I wanted to dive in much deeper. I had travelled to a fair number of wine regions already and tasted a gazillion wines, but I wanted to back my existing knowledge and passion with a formal degree.
All Things Nice
We want to share our love of wine, spirits and gourmet food. We want to educate, provide fantastic avenues for people to help them experience the best in food and drink out there. We want to bring together consumers and brands that deserve recognition. We also want to educate professionals in the F&B sector on wine and spirits. Last but not the least, we want to consult companies in the hospitality, modern retail and airline sectors to help them improve their service and take it to a world class standard through knowledge on wine and spirits, and to enhance their client experience by creating fabulous wine and spirits offerings.
Source of inspiration
I have a few. I find myself resonating with Steve Jobs on his message of being a rebel, I feel like I am. I am in awe of Rajeev Samant of Sula Vineyards, I wish to achieve what he has with his brand.
Favourite wine
Very difficult to answer. While many come to mind, I am however inclined towards wines from Margaux in Bordeaux, France.
Fashion statement
A jacket that I can wear with a shirt, tie, jeans and formal shoes. I like being formal yet casual.
A day in the life
Lately, it has been gym first thing in the morning, then work from around 9.30 am to about 8 pm, which usually includes at least one tasting of either a wine or a spirit. We do a lot of events that take place in the night, so perhaps three days in a week we're out working, where again there is always something to drink. The evenings that we don't have any events, I am extremely happy to be home with my wife and kids or I go out with my wife.
Written By : Anna Philip