Japanese cuisine is certainly known for its sushi, but it is true that sushi overshadows everything else that the cuisine has to offer. Courtesy of Chef Komaki, who was part of the Cool Japan Festival held at High Street Phoenix in Mumbai, we bring to you three
vegetarian
Japanese recipes that you can whip up when you want something light and flavourful.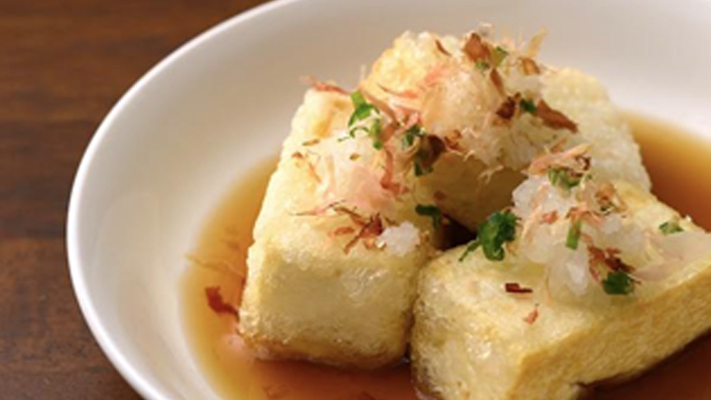 Tofu Salad
Ingredients: Tofu–600g; wasabi–2.5g; ajipon (citrus soya sauce)–7.5ml; sesame dressing–50ml; yellow pimentos–100g; 5-6 cherry tomatoes; iceberg lettuce–100g
Method:
✔  Cut the tofu into 12 cubes and dice the pimentos into 2cm cubes. Place the pimentos in cold water.
✔  Split the cherry tomatoes in half, tear the iceberg lettuce into chunks and then soak them in iced water.
✔  Toss the vegetables together and mix the ajipon, sesame dressing and wasabi in a separate bowl.
✔  To serve, place the salad in a bowl, scatter the tofu on top and drizzle it with the dressing.
Yasai Tempura
Ingredients: Asparagus–90g; babycorn–90g; okra–90g; zucchini–90g; tempura flour–4tbsp; chilled water–½ cup; tempura sauce to serve, grated radish–1tbsp; grated ginger–½tsp and salt to taste
Method:
✔  Cut the vegetables into strips of uniform thickness and pat them dry on a paper towel.
✔  Make the tempura batter by combining almost all the tempura flour and chilled water. Set a spoon of the flour aside and dust the vegetables with it.
✔  Next, lower each vegetable into the batter and deep fry it until crisp.
✔  Once out of the oil, drain on a kitchen towel, sprinkle with salt, ginger and radish and serve the tempura sauce on the side.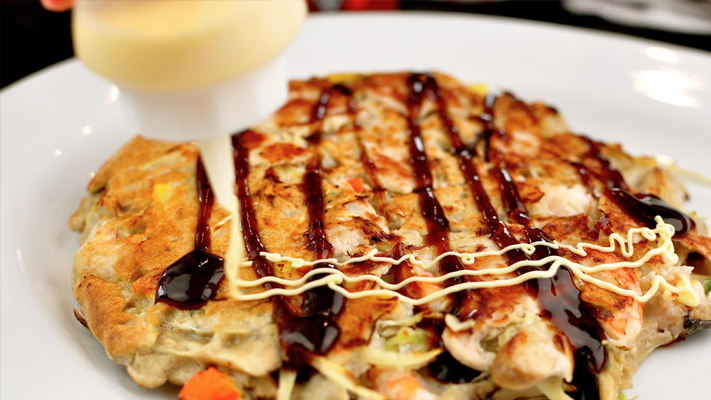 Okonomiyaki (Japanese style pancake)
Ingredients: shredded red cabbage–100g; shredded white cabbage–100g; julienned peppers–50g; julienned mushrooms–50g; American corn–50g; beni shoga (pickled ginger)–10g; flour–200g; dashi (stock) –300ml; okonomiyaki sauce–50ml; Japanese mayonnaise–50ml; chopped spring onion to garnish and vegetable oil to fry.
Method:
✔  Boil the American corn and combine it with the julienned vegetables, ¾ quantity of the beni shoga, refined flour and dashi.
✔  Heat the oil in a pan and wipe off the excess.
✔  Spread a uniform layer of the mixture on the pan and cook it on medium-high heat.
✔  Once cooked on one side, flip it and allow the other side to cook.
✔  Then, drizzle the pancake with the okonomiyaki sauce and sear it on both sides.
✔  To serve, chop the pancake into bite-sized pieces, drizzle with more okonomiyaki sauce and mayonnaise and sprinkle the chopped spring onion and remaining beni shoga on top.
Written By : Shirley Mistry