A man of many talents and myriad interests, Adrian Grenier came into the spotlight with the award-winning American drama Entourage, in which he played the central character, Vincent Chase. A show that presented an inside look at Hollywood, Entourage's eight highly successful seasons were followed by a feature film that did quite well at the Box Office. Grenier, who is also a producer, director and musician, and is especially involved in producing documentaries, has certainly made a mark for himself.
We met the star recently, and came away charmed by his demeanour. Dressed in a simple pair of jeans, a V-neck T-shirt and a leather jacket, he told us about his journey in TV, movies and Hollywood so far. Here are excerpts from our conversation.
Q. You have done the TV show for quite a few years; what would you say was different for you translating it to the big screen?
A. During
the show
, there was a lot of intensity. We had a lot to do and we were always on our feet, always running and gunning. The show, by nature, is very guerilla and we were stealing shots, literally just guys and a camera, thrown in with the wolves at a baseball game or a U2 concert. So it was very exciting with constant stimulation. And in the movie, it was a lot of hurry up and wait. We could have shot two movies in the time technically!
Q. You play Vince on Entourage. What did you admire the most about the character?
A. I really just enjoyed the fact that Vince is so incredibly generous. He gives it all away and it comes right back—that is the quality that I admire and believe in.
Q. You are established in television, but how hard is it to be taken seriously by the studios?
A. It's a challenge no matter what you are doing as an actor or director. There are obstacles that you have to overcome and that is your burden of proof. You have to prove yourself, and I am always up for the challenge. Even if you have proven yourself, you are still reinventing yourself or trying something new. So there is some hesitation on the part of the studio, but that is just part of the job I do.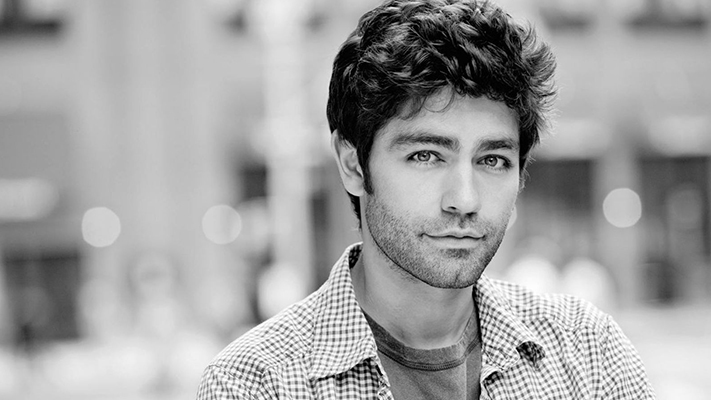 Q. On the show you have all these trappings … Would you like to have some of them in your private life?
A. Maybe a
private plane
, just to be able to hop on one because I travel so much that it would be nice to just jump on a plane whenever you want, be late if you need to be and to not have to go through the security at the airport.
Q. When you first started out, what was the Hollywood dream that you had in mind?
A. I think that the Hollywood lifestyle or fame represents the American dream, which is to have wealth and not be tied down by the daily grind. I think that is something very attractive as I have always wanted to do things independently, my own way. I always imagined that it would be fantastic to be able to come and not be restricted by the Hollywood system that would expect you to compromise too much of your own values. I told you that I live in New York and I was happy doing smaller projects. When they asked if I would come to audition for Entourage in Hollywood, I respectfully declined. I was very naïve at the time, I've learnt a lot about the game since. Hollywood is no longer that scary place for me, especially when you have people that will keep you honest and humble, keep you down to earth.
Q. How would you describe your style, both casual and formal?
A. I'm a
T-shirt
, jeans and sneakers guy. I have never been the kind of guy who wants to draw a lot of attention to himself, unless I'm performing. So I am always pretty casual, down to earth, nothing really eccentric. Once in a while I change it up, but I like things that are comfortable.
Q. What is the one item that you must have in your closet?
A. A skinny tie.
Q. You look in good shape; do you have an exercise routine?
A. I'm very much into running. I have been doing a lot of 10k
marathons
and considering doing a half marathon soon. I am not really into distance; I am more into sprints and that sort of thing.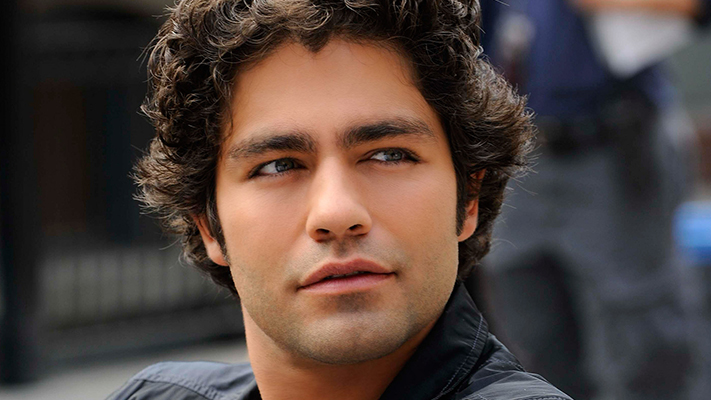 Q. Your documentary 52: The Search for the Loneliest Whale is releasing this year. Tell us about it.
A. Well, I have always been interested in ocean life and the environment, but it wasn't until I heard the story about The Loneliest Whale [an unidentified whale, which calls at the unusual frequency of 52 Hertz] that I saw an opportunity to get people connected with the plight of whales and marine life in general. I saw this whale as being a great spokesperson, and so we planned a 30-day-plus open water adventure on a boat, looking to acoustically tag hybrid whales and study ocean noise pollution.
Grenier certainly sounds like an eco-conscious person and we'll keep our eyes peeled for his documentary. Watch this space for more on the young actor-producer.
Written By : Noel de Souza