Think Brussels, and the first thing that probably comes to mind is the statue of the peeing boy (Manneken Pis is the famous bronze sculpture designed by Hiëronymus Duquesnoy the Elder). Regardless of its fanciful nature, the capital of Belgium is best known for its beer. There are said to be 450 varieties of them in the country; after all, here, a glass of beer is more than just a drink. It is a tradition, a part of the heritage that dates back to the Middle Ages, especially the Trappist and the Abbey Beers which were originally brewed by the monks. So, the next time you are in Brussels, go on a beer tour, hopping from
breweries
, bars and why, even a beer museum. You can visit as many as you like, but here are some of our favourites.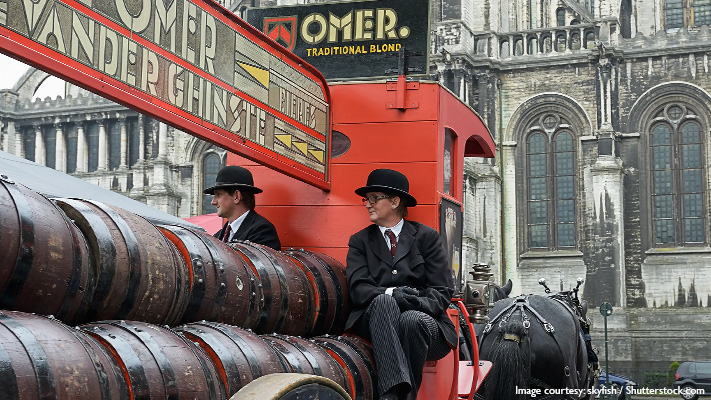 Cantillon Brewery

This century-old brewery, which is family-owned, should be your first halt during your visit to Brussels. The brewery also houses the Gueuze Museum. Nothing has changed here since the early 20
th
century when it all began. No wonder they refer to the tour as stepping into an ancient time zone. Climb rickety old steps, watch the way traditional brewing is done, see some of the old coppers and barrels and taste a Gueuze
—
a type of lambic
beer
. It is not just beer, but an experience.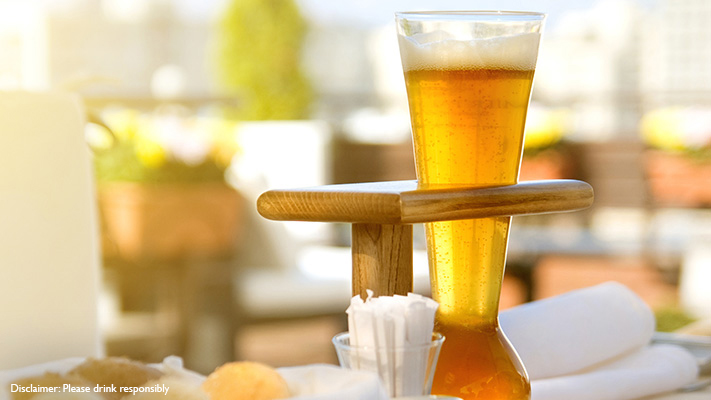 Poechenellekelder
Opposite Brussels' favourite Mannekin Pis is an old-world bar, which takes folklore to a different level with puppets and trinkets giving you company. I went there to find it so crowded that I could not figure out if the crowd was for the statue or the bar. Everything here is lambic or a version of lambic – the flavour of Brussels. The list boasts 90 different categories and you can try some of the famous Trappist or fruit beers here.
Museum of Belgium Brewers

The Grand Place is the most spectacular square in Brussels, filled with opulent guild houses from the medieval era built in baroque and gothic styles. In one of these quaint houses called the Brewers House is the Museum of the Belgian Brewers. This is unlike any other museum I have ever seen. Besides learning about the history of beer in Belgium, watching the craft of brewing and getting a crash course in the
various types of beer
, you can learn the difference between the lambic and the gueuze, the faro and the kriek. Listen to stories about Abbey and Trappist Beers, and end it with some beer-tasting.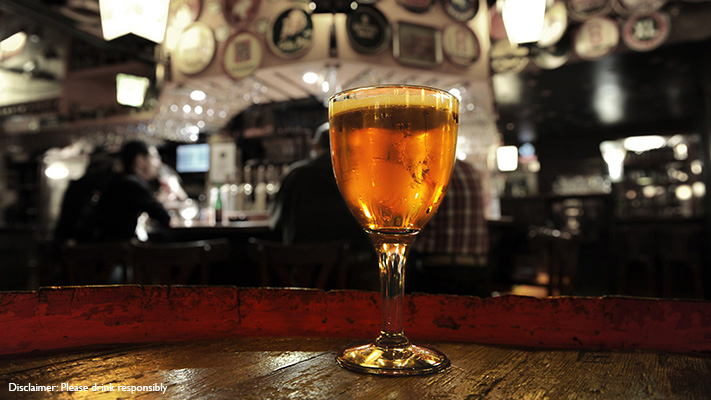 Delirium
Near Grand Place and close to Mannekin Pis' companion, Jeanneke Pis, is Delirium, a bar located in a small alley with a symbol of pink elephant at its entrance. This bar apparently boasts a world record of serving more than 2,000 beers, of which 400 are Belgian. If you are a beer lover and a connoisseur, then this must be on your tour.
Written By : Lakshmi Sharath