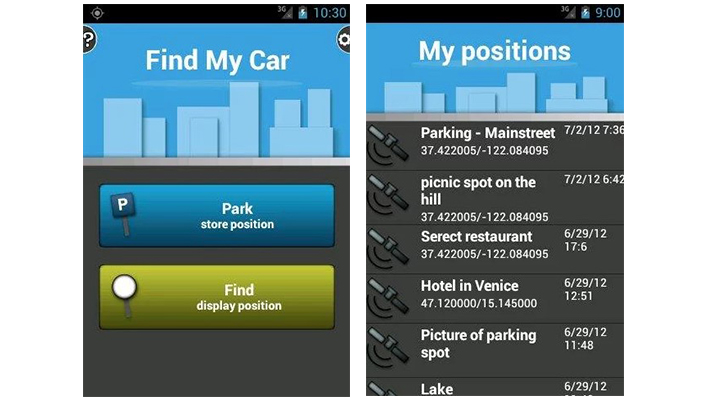 Car lovers, once in possession of their beloved roaring beast, tend to forget the world. For men, happiness is all about casually looking in the rear-view mirror as the hands glide over the steering wheel. This defines what a car means to a man in his life. A car means vanity, pride and ego. The smallest scratch or dent on their vehicle is enough to make them furious. Such is the attachment.
According to Indian Road Accident Data (IRAD), India accounts for about 10 per cent of the fatalities in road accidents worldwide. Texting takes up a large percentage on the accident pie chart. However, with technology at its peak, gadget gurus have found ways to make driving easy, safe and even economical. Below are few apps that could transform this bane of technology into a boon.
Find My Car
It's not uncommon to forget where you park your car in busy parking lots. It's especially frustrating to look for your car at the end of a long day. Here's where Find My Car comes in. The application relies on a GPS location tracking system to locate the exact whereabouts of your car. All you have to do is log onto the application, get a GPS fix on your coordinates and hit the 'park' key. That makes the application save the GPS coordinates, accurate to five metres.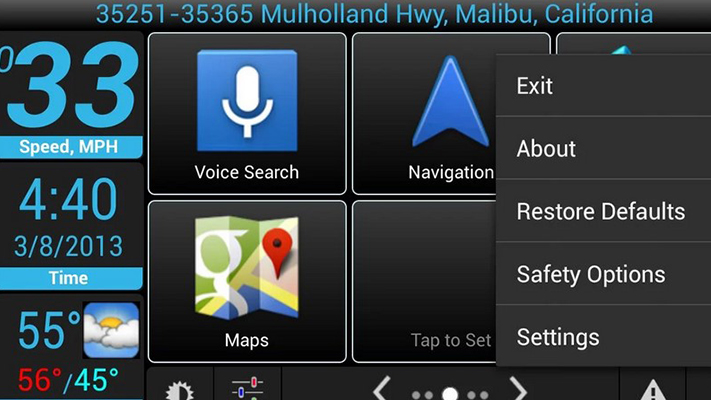 Car Home Ultra
It's anyone's dream to have an assistant to make life and work simpler. Whether or not you have one, Car Home Ultra sure can be your personal driving assistant. The ultimate dashboard application, it offers the user easy-to-tap shortcuts for functions commonly used while driving, such as navigation or voice search. Any of these options can be customised according to the users' preferences. For instance, if you're big on listening to the radio, you could customise the basic media player option to that of the radio. Car Home Ultra also features a 'night mode' option to reduce glare, and it can automatically disable your Wi-Fi and enable your Bluetooth when activated.
Waze
With an increasing number of vehicles and traffic going from bad to worse, Waze comes as a breath of fresh air. Offering GPS navigation help, along with traffic information, the app goes a step further than most others. Compiling inputs from various users, who volunteer information on traffic that they're going through, the app makes it available to all other users. Catering to millions of drivers who wish to outfox traffic, save time and fuel, as well as improving everyday commuting for all, Waze is a complete voice-guided navigation system. The huge icons on the screen make it easier to navigate while driving. All it needs is an active GPRS connection.
DriveSafe.ly
The combination of texting and driving is as dangerous as one of a toddler with knives. What can you do when a highly-anticipated e-mail or message arrives right when you are driving? It's difficult to ignore it. But if you had someone to read them out to you, it would make things so much better. DriveSafe.ly acts like that person. It reads out your messages and e-mails for you, so that you can stay focused on your driving, hands-on. Users can change the automated responses and adjust the application features according to their liking.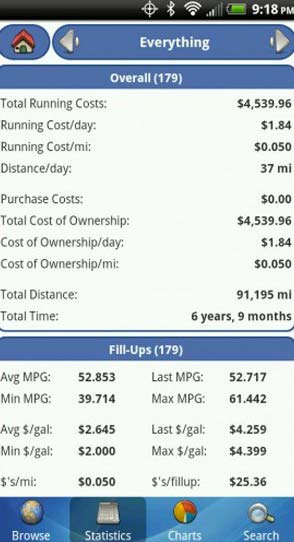 aCar
No conversation between two men about cars is complete without talking about mileage. It's quite a task to calculate mileage and recollect data when it's required. The aCar app needs you to feed in a few details and you will have a handy mileage report on the screen, which you can also import to your e-mail inbox. The application keeps records of your automobile/s. aCar has been downloaded by over a million users.
Quick Cam Auto Free
In our day-to-day lives, through interesting moments, one feels bad when one can't capture something without stopping the car or if the camera can't be switched on in time. Quick Cam Auto makes it easier to click when you are driving. Any moment you come across something interesting, you just wave your hand over your device, close to the proximity sensor, to tell the app to take a photo. It's that simple!
Written By : David D'souza