The last time an Apple wearable appeared on the circuit, it was during the iPhone 6 and iPhone 6 Plus launch, around September last year. After their March 2015 launch, Apple enthusiasts couldn't help but call the device iWatch for the lack of a better name, but the Yerba Buena Center for the Arts and Apple Inc finally filled in the blanks at the Spring Forward event, calling it Apple
Watch
.
The Label
gives you an inside look.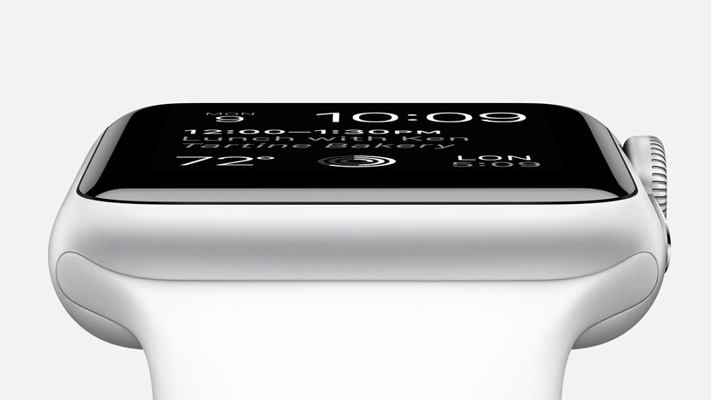 The Apple Watch reminds us of the first-generation iPhone–it's a scaled down version, wrapped up in three different cases. As far as hardware is concerned, it's virtually the same as you saw back in September 2014. To put it simply, it's a watch that does a bit more than just showing you the time. It lets you customise your watch face to display meaningful, personal content that's relevant to your schedule. Designed to be functional and fashionable, the Apple Watch is available in two sizes–38mm and 42mm. With three separate styles–Sport, Classic and the Apple Watch Edition–Apple has tried to cater to a wide audience with varied range of tastes.
Before we get into the details, be warned that it might be difficult to navigate the watch's interface, as it features both the digital crown and a communication button right next to each other on one side. There are two main ways of using the watch: through the digital crown or by swiping up from the bottom of the face to access the home screen. If you're wondering what the digital crown is, it's essentially a scroll wheel that lets you zoom in and out of the interface.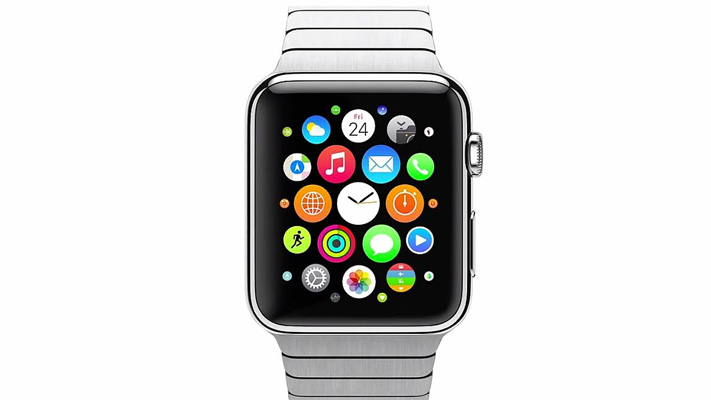 The interface is intuitive, although getting accustomed to it will take a while. Apple has added different watch faces to the package so that users can make a choice depending on their mood. A new pressure-sensing technology called Force Touch determines the difference between a tap and a press, enabling a range of contextually specific controls. Apart from the Force Touch technology, Apple has also introduced the Taptic Engine, which allows notifications to roll in a very subtle way through gentle vibrations. The watch is loaded with several different sensors to measure various health-related metrics like steps taken, calories burned and pulse rate.
One of the biggest downsides to the Apple Watch is that it is not a standalone device; it requires an iPhone 5 or a more recent Apple handset to function. The watch completely relies on an
iPhone
for features such as relaying notifications and messages, which limits its potential audience.  The Apple Watch takes two and a half hours to charge from zero to hundred percent and gives its user a battery life of 18 hours between charges. It also has a Power Reserve mode that enables the watch to show time for up to 72 hours (when other functions are turned off) and charges with a connector that combines MagSafe and inductive charging technology.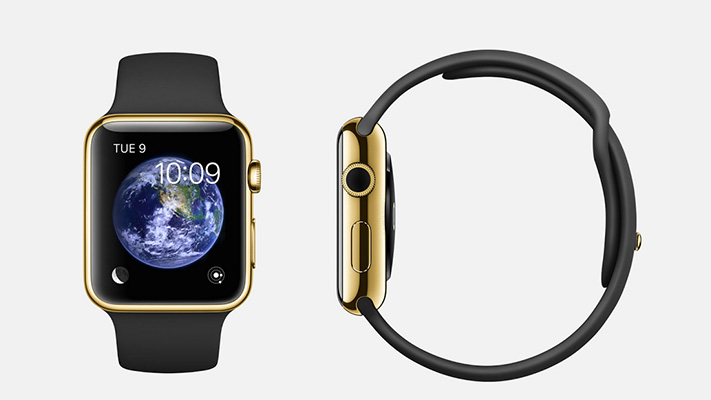 At the moment, Apple is offering three differently priced variants. The range starts with the sport model at ₹21,909 (approx) that comes with an aluminum body and a glass watch face. The main version of the Apple Watch with the stainless steel body and a sapphire watch face starts at ₹37,609 (approx). The third variant, called 'Edition', is targeted for a niche audience. Coated in eighteen karat gold, this one is a
luxury
variant that starts at almost ₹6,27,774 (approx).
Written By : THE LABEL TEAM