So finally, Apple has decided to let go of its FREE tag for its free apps from the app store. If you're someone who constantly visits the Mac App Store or
iOS
App Store, you must have noticed this change by now. If not, go and check it out.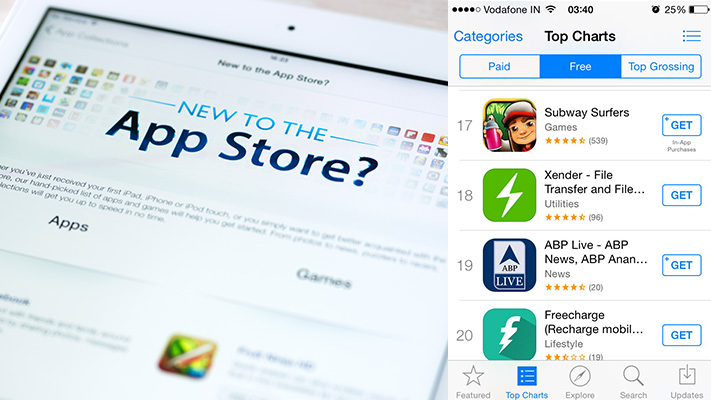 This change was put into effect on Wednesday and speculation points towards pressure that the company faced from the European Commission (EC). This is not the first time EC has tried to flex its muscles.
Earlier this year, the EC was able to successfully force Google to rename its apps that offer in-app purchases, which resulted in Google changing the labels of its "Top Free Apps" and "Top Free Games" to just "Top Apps" and "Top Games", in EU countries.
The commission claims that this will bring more transparency, as the term "FREE" could mislead consumers about the actual costs involved, once in-app purchases were taken into account.
On one hand, it's true that the term "FREE" misleads a customer; but, this shouldn't come as a surprise. Since last year, Apple has tried to be more compliant with EU and US guidelines.
Apple has further confirmed that it is committed to strengthening the protection and will come up with more features in order to do so.
Written By : ROUNAK GUHAROY