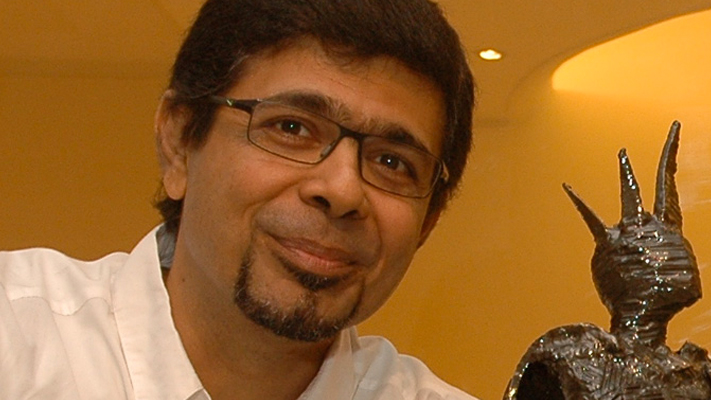 Arzan Khambatta with the King from the Chessmerized series at Gallery Art & Soul
Five things that define you as an artist
I'm fearless, willing to try out anything, whether its experimentation with a new material or something never attempted before.
I'm innovative—always trying out new techniques in art. I don't stick to a tried and tested technique just because it may have worked perfectly before.
I maintain a high level of imagination, which has sustained me as an artist for so long.
I rely on multi-tasking. While working on commissioned pieces, I simultaneously prepare for my solo shows, numerous group shows, charity auctions, children's workshops…;¦ the list goes on.
I am open to sharing, teaching and collaborating.
Your definition of creativity
Creativity is challenging yourself to create works of art, which emerge only from within you, after understanding the purpose of the creation itself.
Being creative on the job
Considering that 70 per cent of my work is site specific and created only for a particular client, I think my creativity is an absolute key factor. A job demands originality and complete synchrony between the art and the physical space it is meant for, and I think my training as an architect gets me closer to fulfilling that demand.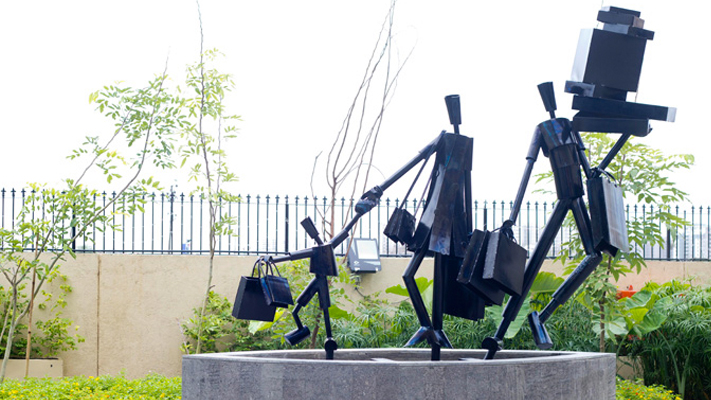 Creativity: spontaneous or can be channelled?
A bit of both. Yes, it is in-born for some and it comes out very naturally for them. There's also the individual who is willing to be creative, but for whom it's not very natural. There are a number of ways for such an individual to hone their creativity.
Initial influences
I think it was as early as age nine when I showed an inclination towards art. Recognising this, I was exposed to art in every form, whether it was through books or museum visits, or any means through which my parents thought I could get the right inspiration. My father being an architect, and mum, a nursery school teacher/founder, art was around me at all times in one form or the other.
Appreciation of international artists
From the recent past, I can only think of my all-time favourite, Salvador Dali, who, on several counts, wins over everyone else. He was one artist who was extremely high on skill and a hundred times higher on his mad, mad imagination, which can be seen in his dual image works. In today's date, I love Anish Kapoor, for his simplicity of form and for his interactive works.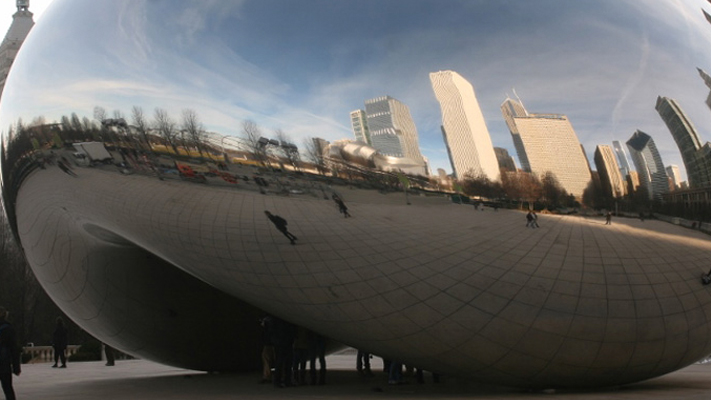 Favourite famous work of art
Outdoor sculptures are my favourite works of art, because they change the cityscapes. My absolute favourite is 'Cloud Gate' in Chicago by Anish Kapoor.
Collaborating with Indian contemporaries
Frankly, I would collaborate with any good artist, for the sake of experimentation, to see what emerges out of it. But easily the two Indian contemporaries I would readily collaborate with (and we have in the past), are Brinda Miller and Sunil Padwal.
Current projects
There's a lot of interesting stuff happening at the studio. There are two fairly large guards I am making for a hotel in Bangalore. Then there are these 30 teddy bears I am making for a charity, which will later be painted by prominent artists and auctioned. There are also some very elaborate handles that I am making for a house in Gujarat. I am working with clay, playing with various forms, with an intention to later cast them in bronze. There are 25 odd pieces in various stages of completion, which are getting ready for my next solo show.
Written By : Ranvijaysinh Jhala