Varun Inamdar started his culinary journey with a single-minded focus: to work in the kitchen. Cooking was always dear to him and with a determination to spend his life doing what he loved, he made his way into the kitchens, cooking up a storm before accidently experimenting with chocolate, what has now become his true passion and focus. With a charming, effervescent personality, it is no wonder that Chef Inamdar has worked with and shares a great rapport with a host of celebrities—from Sachin Tendulkar to Michelin-star chef Vikas Khanna. Apart from making chocolates and whipping up gourmet delights, he is also a food stylist and food writer par excellence.
Here are excerpts from the interview …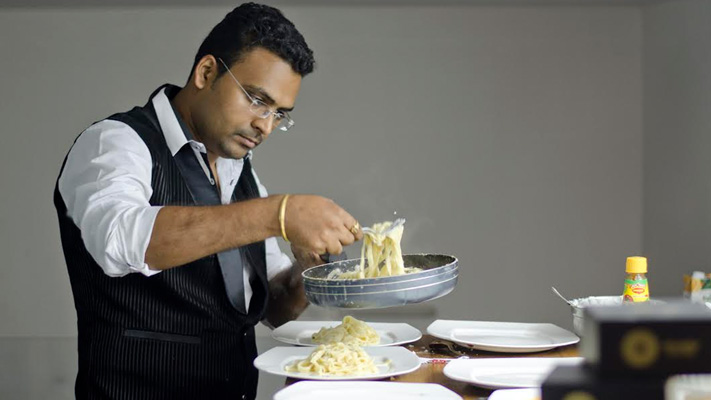 Q. You started off as a chef but soon enough shifted your sights entirely towards chocolate. What led to this shift?
My constant aim to learn everything meant that I never specialised in a particular field, dabbling with different cuisines instead and even dedicated a few hours at the butcher's! When I was working at the Oberoi Hotels, the pastry chef quit all of a sudden, opening up a spot. This is where I stepped in, tweaking recipes first, before developing radically new ones. I experimented for months before being introduced to chocolate. I was never fond of chocolate, but I slowly started working with it, devoting more time to it while others took care of the rest.
Q. Apart from making delectable chocolates, you're also credited with doing innovative and sometimes wacky things with it. Tell us about this aspect of chocolate making.
I started off with using chocolate artistically by decorating buffet platters with a little show piece—a bunny with a carrot in his mouth for Easter, for example. That caught people's attention to a point where I was creating small art pieces to be provided to the hotel's guests in their room on the regular.
Once when Rashmi Uday Singh was staying at the hotel, I made chocolates printed with the covers of her books at a time when no one else was even thinking about it. More recently, I enjoyed working on a life-size mannequin for an event (that was eventually extended by a whole week due to the attention it got) and also created a bat for Sachin Tendulkar with his bat's logo imprinted on it. Being at the receiving end of his appreciation was truly spectacular!
Q. You have a reputation for being a favourite with high-flyers such as the Ambanis, Obama and The Royal Family of Al Sabah. How has the experience been working with high-profile clients?
Crazy. That's the only word that can sum it up entirely. We don't understand that these people have an ecosystem of their own, a lifestyle that is entirely different from ours. Especially when you are cooking for someone like Obama, there's a host of people who will screen what you are doing, even if it is a simple cookie. And sadly, you have to be patient through all this, knowing fully well that he might only take 1 bite with his coffee before moving on to a meeting!
Q. Are there any celebrities you'd like to cook for and haven't been able to yet?
I'm a big fan of Lata Mangeshkar and Dilip Kumar. They certainly top my list.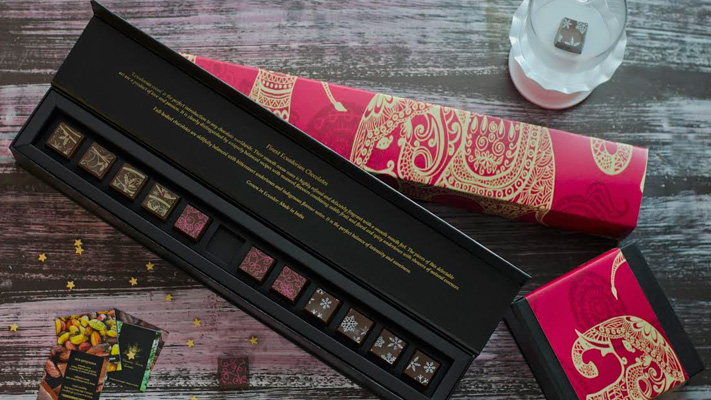 Q. How did you decide to start The Chocolate Factory Ecuador?
When I came back from my stint in Kuwait to start something of my own, a friend suggested that I start writing for magazines, which led me to travel extensively and realise that people aren't deeply acquainted with chocolate. This led to me conducting workshops, trails and tasting sessions to share my knowledge of chocolate with the common man. It became my aspiration to create chocolates that people haven't seen before by taking the ingredient, nurturing it and elevating it to new levels.
Q. What makes Ecuadorian chocolate superior to other kinds of chocolate?

Ecuador has great climate to grow cocoa and it is my favourite region because it produces a kind of bean called criollo, which is the most superior bean in the world. While everyone talks only about
Swiss
or Belgian chocolate, Ecuador's chocolate is a class apart.
Q. Your chocolates come in interesting flavours, pairing herbs, spices and even fruits with chocolate. Tell us about how you zeroed in on this approach.
In my search to do the unusual and take chocolate to great levels, I decided to combine the different flavours available to us. Nagpur oranges, Kashmiri saffron, Guntur chillies, Mahabaleshwar strawberries—they all lend a unique dimension to my chocolates.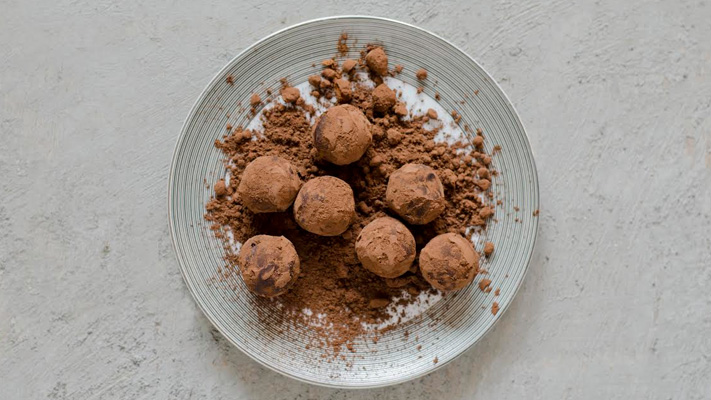 Q. What has been your most unique chocolate pairing?
I made something for the Prince of Kuwait with a sweet sesame seed paste called Rahash, a treasure from the Gulf. Combined with chocolate, it provided a delicious nutty profile to chocolate along with an additional layer of richness. For the Queen of Jordan, I made a chocolate incorporating rose, pistachio and mahalabiya—their version of a rice pudding.
Q. What are your top 3 places to sample chocolate in the world?
In Paris, Boissier makes these delicate chocolate petals which are artisanal and absolutely delicious. I make it a point to stock up whenever I have the chance to visit them. Recently, in Vietnam, I tried chocolates by Marou which were delicious. Pacari is my third pick. This Ecuadorian brand has a 100% dark chocolate bar that only true connoisseurs will relish.
Q. How does memory affect the way we taste chocolate?
Memory plays a very crucial role in the way different people taste chocolate. When you taste something, you acquaint it with something similar that you have tasted in the past. A coconut-filled
chocolate
will remind someone of a Caribbean holiday and someone else of a
modak
! Both opinions are honest and spot on, but they are influenced by a past experience that emerges from their memory bank the very second that they take their first bite.
Q. What can we expect from you in 2016?
In the world of chocolate, I want to reach out to as many people as I can through workshops, books, television—the medium doesn't matter!
Written By : Shirley Mistry