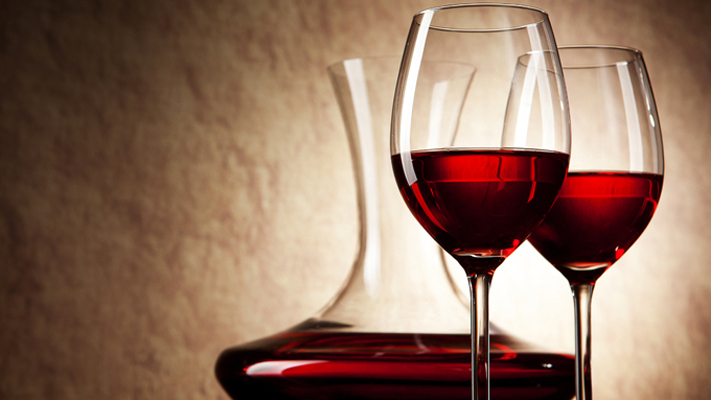 The story of Myra
I used to be a banker, but I always wanted to do something in the agro business, which, in my opinion, has some serious untapped potential. I also have this great love for food and drink. Merging the two, wine was one of those areas where I could do something. I moved back to India from the US with the purpose of finding the right people to collaborate with. I met Nikhil [Agarwal, sommelier] through a common friend, and then our winemaker, Rajesh Rasal. It's been about two and a half years since we conceptualised the brand and a year of having been in the market. Now we're ready to release our Reserve wines. Soon we'll have a range of entry-level wines as well. We're already in two states—Karnataka and Maharashtra—and we'll be in Pondicherry and Goa as well this year itself.
Love for wine
I'll be honest; I'm still learning about wine. Being in the wine business, I have grown to like and appreciate it even more. But I'm not a connoisseur; I just love drinking it. Between the two experts [Nikhil and Rajesh], I would say that I'm just the layman. And like me, I want others to also love and enjoy wine, without the pretentiousness that it is sometimes associated with. I want it to be more easily accessible.
Challenges of a young wine entrepreneur
The liquor business in India is very different from others. There haven't been many young entrepreneurs in this line. The challenges are on the job. As many experts as you may have, challenges like working with the government on land acquisition and the regulations in excise and liquor control are always a part of this business. We have to work with all the limitations that the government sets in place for us. At Myra, we remember that we are a boutique-size company. We don't over-manufacturing, avoiding the hurdles that come from biting off more than one can chew. Having Nikhil and Rajesh makes a massive difference to our approach at every step. They know the ground reality of things, and what's happening from a viticulture perspective. However, working between state governments poses its own set of challenges. Between Maharashtra and Karnataka, we have two wineries in each state. We shuffle between both places, to ensure that we can offer our customers quality wine at affordable prices. The bigger guys have the money, luxury and power to tackle these challenges, but for small companies, it's difficult to figure it out.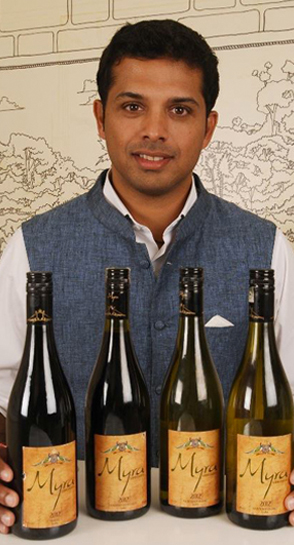 Favourite wines and other preferences
In white wine, I definitely love sauvignon blanc, and in red, I'm partial to shiraz. Although my actual poison is whisky, I generally like drinks. I recently discovered gin. I found a bottle of Hendricks, which was fantastic. Hendricks with tonic water and a slice of cucumber tastes magnificent!
Myra's wines
We have four wines in the mid-premium segment: chenin blanc, sauvignon blanc, shiraz and cabernet sauvignon. We've just introduced the Reserve cabernet sauvignon, and shiraz will be out soon. We're also introducing our entry-level wines, by early April. It's a single varietal—shiraz and sauvignon blanc—in the five-dollar range, which is about ?330.
Future plans
We're looking to, at some point, build a world-class winery, with the possibility of a resort, to give people the whole wine experience. We would also love to create wine bars…;¦ All this to help make the 'luxury' of wine more accessible and affordable. The focus is on wine; not just Myra, but wine in general. The idea is to help build the industry.
Written By : Ranvijaysinh Jhala