When you think of The Beach Boys and their music, you think of upbeat, happy melodies, songs that captured the essence of California and conjure up images of sandy beaches and 
surf
riders in your head. American musician, singer, songwriter and record producer Brian Wilson was the founder of The Beach Boys and the creative force behind them. But listening to their music and watching them perform on stage, one could never have imagined the troubled life the band's founder led. Right from family issues to mental health troubles, Wilson has been through it all. But he managed to find his way back to his one true passion, his music. At the age of 73, he is still doing what he loves and also came out with his 11
th
solo album,
No Pier Pressure
, earlier this year.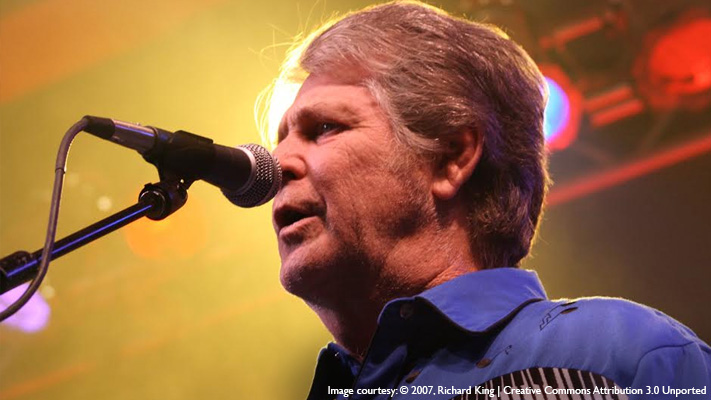 I recently had the fortune of meeting the music legend at the Beverly Hills Hotel in London, where we talked about the everything from his struggles to his incredible musical journey. Dressed in a casual light-blue shirt, dark pants and slip-on shoes, Wilson is reminiscent of the cool and chic vibe of The Beach Boys back in the day, when their music was the epitome of the youth culture of southern California. In fact, it was them who made Hawaiian shirts popular, and to this day they remain Wilson's favourite.
Here is an excerpt from the interview …
Q. You exhibited exceptional musical abilities since you were just a child. Without a doubt, you have a God-given gift for it. Tell us about how you perceive and create music.
Well, I only have one ear. My right ear is deaf, so I can't hear too well. But I concentrate on the sound before going to the studio. Well, first I hear the arrangement in my head, but I don't hear the sound until I get to the studio and I am producing. It is then, when it comes out of the speakers, that I hear it.
Q. Your life has been marred with mental and emotional struggles right from the beginning. You faced family problems growing up, battled drug and alcohol addiction and suffer from acute mental conditions. It takes a great deal of inner strength to go through so much. Where would you say you get this strength from?
It comes from my head and my piano and some of my friends who helped me through it. I had a lot of friends who would say, "Come on Brian, you can get through this!"
Q. Your life changed for the better when you met your second wife, Melinda Ledbetter, who helped you recover and resume your career as a musician. Love seems to be the healing factor in your life …
My wife means a lot to me. It is because of her that I started my solo career 17 years ago and I have been touring ever since. I even wrote a song for her. It's called
One Kind of Love
. Love and mercy are powerful tools that can heal one's soul and spirit. Love is something very natural. Love is (he plays a few cords on the piano) Rhapsody in Blue (a song by American composer George Gershwin and a favourite of Wilson's). Love is
music
.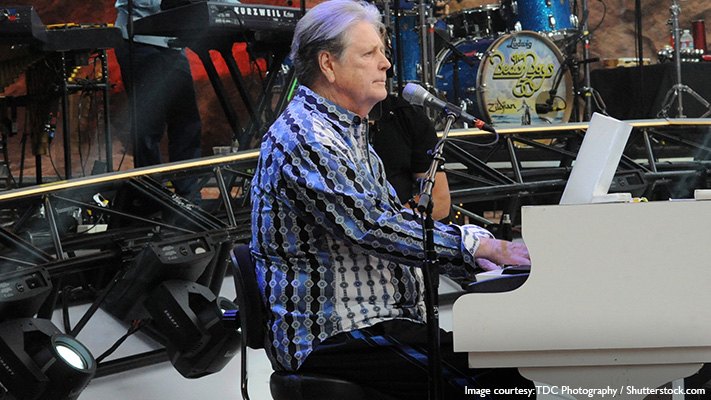 Q. What inspired your latest album, No Pier Pressure?
Well, it was inspired by myself. I wanted to do an album that has a lot of mellow harmonies in it, like we used to do with The Beach Boys. So, we did exactly that by getting 4 other guest artists to sing on it.
Q. And now you're about to tour with fellow Beach Boy, Al Jardine …
Yes. He's a great singer, he really is. We go way back. It will we great to do the tour with him. I really look forward to it.
Q. Pet Sounds is counted among the 5 greatest albums ever made. What do you think made that album such a success?
The harmonies; actually, the harmonies made the difference on that album. And The Beatles' Sgt. Pepper's Lonely Hearts Club Band followed that very closely. Sgt. Peppers came out after Pet Sounds.
Q. Which is your favourite instrument?
Piano and bass are the 2 instruments I can play. I can't play the guitar or the horn or the violin. So I believe those two are my favourite instruments, but piano is the main one.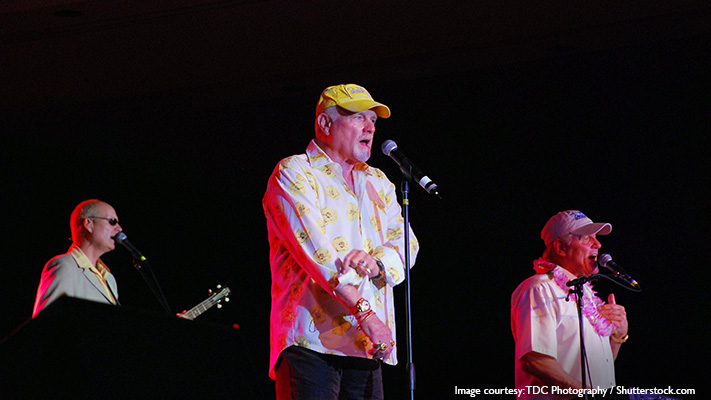 Q. What kind of music do you listen to these days? Who is your favourite group or artist?
I listen to the music of the '70s and '80s. Paul McCartney is my favourite artist.
Q. You are the pioneer of surf music. Do you surf yourself?
I never learnt how to surf. I always was afraid to try. But my brother Dennis told me that surfing was a quite a popular phase at the time, so why don't we write some songs about surfing? And so Mike and I did. (Mike Love and Dennis Wilson are Wilson's fellow band members)
Q. What do you do to relax?
I play the piano quite a bit. I used to do a lot of transcendental meditation and
yoga
earlier but I can't do it anymore.
Q. What would be your advice to young people who aspire to make it big in the music industry?
Well, my advice would be to not take drugs!
Written By : Noel de Souza