Over the years, through its cutting-edge design and innovative technologies, Bentley has reached the pinnacle of producing supercar-level performance blended masterfully with ultra-premium grand touring elegance. The British auto giant's latest car has all this and more. The Label offers you a review.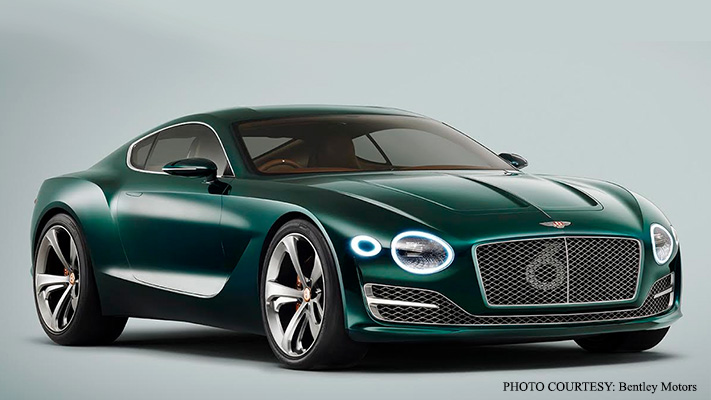 With a strong finish in British Racing Green, this two-seater sports car delivers a bold statement and reflects Bentley's progressive ideology in the use of ultra-modern automotive design, highly skilled handcrafting, the finest materials and advanced performance technology.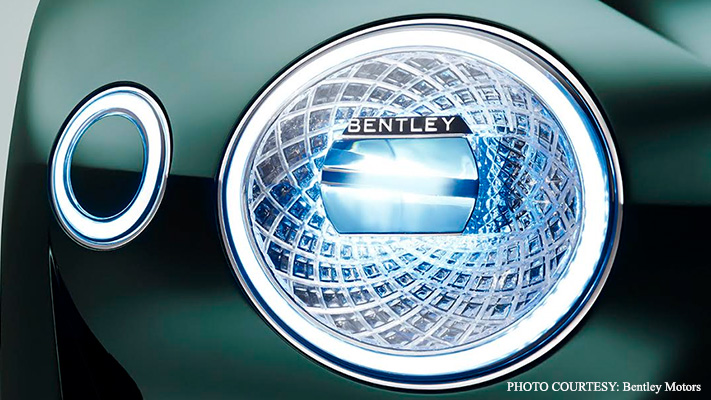 Looking at the car, one can easily say that the two-seater carries over the Bentley styling trademark— the aggressive fenders in the rear, the egg-crate grille and swooping roofline. With a muscular, athletic bodywork, the car echoes the inspiration drawn from sleek, aerodynamic aircraft forms. The powerful scooped hood, the air breathers behind the front wheels and the slim taillights make Bentley EXP 10 Speed 6 Concept one of the best looking cars in the recent times. The design exercise also reinterprets classic Continental GT styling cues like the four-round headlamps and matrix grille. The grille hides a subtle "6" that pops into view when looked at from certain angles and light conditions. Also of visual interest are the stretched-oval tail lamps that sit over top dual exhaust tips of the same shape. Credit must go to the designers of the car who have managed to find harmony between sharp lines and flowing surfaces that evocatively harnesses the twisting, sculpted surfaces.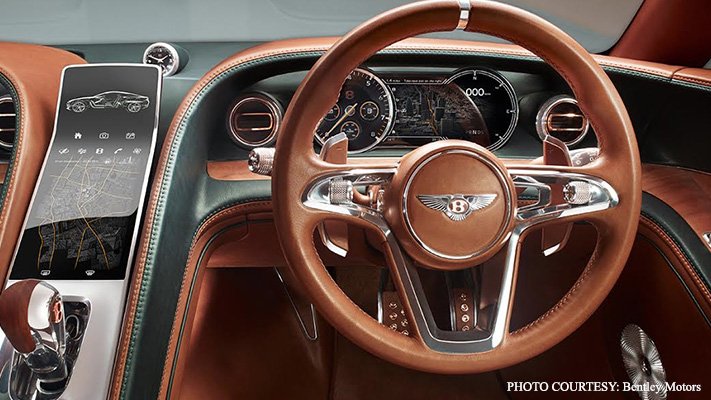 Inside, the car looks as beautiful and classy as it does on the exterior. With a beautiful leather-wrapped steering wheel and large pedals dressed up in chrome, the car simply stands out. Striking copper elements are employed on the interior features as accents to highlight the hybrid potential of this concept's advanced new powertrain. The continuous line runs around the cabin, driving through the console in two symmetrical wings before flowing into the door and looping back into the console armrest. Since it's a two-seater design, Bentley scores high as the two quilted sports seats are positioned on either side of the narrow centre console that houses exquisite driver controls sporting a 12-inch touch screen.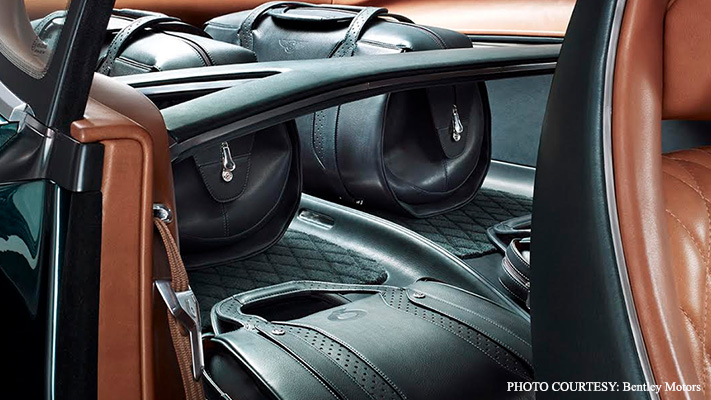 Two specially developed compartments in back are designed to accommodate the matching four-piece luggage set, ensuring that the smaller Bentley doesn't lose all of its touring capability.  Although still at prototype stage, the British automakers are yet to reveal its production plans and engine configuration. It won't be wrong to say that jump of Concept's daring styling from the show floor to showrooms largely depends on the response that it generates among the current and prospective Bentley owners. But if approved for production then this yet-unnamed coupe will set the design standard for Bentley's future cars and SUVs that in short seamlessly combines its futuristic technology with progressive Bentley craftsmanship.
Written By : THE LABEL TEAM