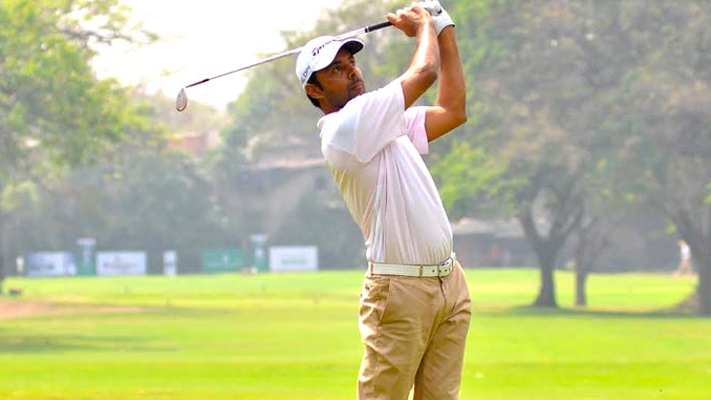 What have been the defining moments of your golfing career?
I think I've had a great career so far. I feel like I've only improved my game all along, and I'm really happy with how things have happened for me over the years. My defining moments were the initial victories. Winning the Hero Honda Masters tournament in 1998 was a big event in my life and career, and then came the India Open. From then on, there was no looking back.
How did golf happen for you? Did you get into the game as a child itself?
As a child, I played a lot of sports. I used to go to the club with my father, and participated in a lot of things, including squash and swimming. Golf was also a part of my sporting experiences while growing up. And I got more into it over time. As I spent time with my cousins and others in my family, who were playing an advanced level of golf, I was more intrigued about playing professionally.
As you were emerging as a professional golfer, who were the golfers you looked up to?
I did have a few favourite golfers, whom I looked up to for inspiration. There was Jack Nicklaus, whom I really admired and read all his books. After he retired, I started following the careers of golfers like Greg Norman and Nick Faldo. These were my golfing heroes, while starting out.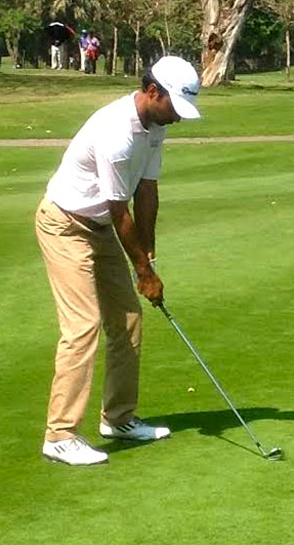 Where do you see your career going in the next five years?
I am only on the Asian tour right now. I am trying to play some good golf now, and hopefully, I'll be back on the European tour soon; after I get my game back in shape. I do feel like I haven't yet reached the peak of my career. I know that there is a little more game left in me, so I'm looking forward to that.
Talk about some of your favourite golf courses.
I've played at some fantastic golf courses around the world. I would say that I have quite a few favourites, across the Philippines, Thailand, even Canada. Pebble Beach in California is amazing. There have been some awesome courses in England and Germany as well. I have enjoyed playing at the Old Course in St Andrew's, Scotland. The wind over there makes the game a real challenge and that makes it exciting to play there.
Talk about your experience at the Louis Philippe Cup this year.
It's been a great event. It's very well organised. We're all very thankful for having this kind of a format, and it's only once a year, so we look forward to it. There are other teams participating in it and that adds to the flavour.
What advice would you give to youngsters who wish to play golf professionally?
I think that anything can be achieved through hard work and discipline. There are no shortcuts. You can't avoid the hard work. It's 90 per cent perspiration and 10 per cent inspiration.
Written By : Ranvijaysinh Jhala