Hard-working, focused and front runners in their respective sports, these athletes were at the pinnacle of their careers when they decided to retire—changing their destiny and to some extent that of the sport they were part of! The Label looks back for a hat tip.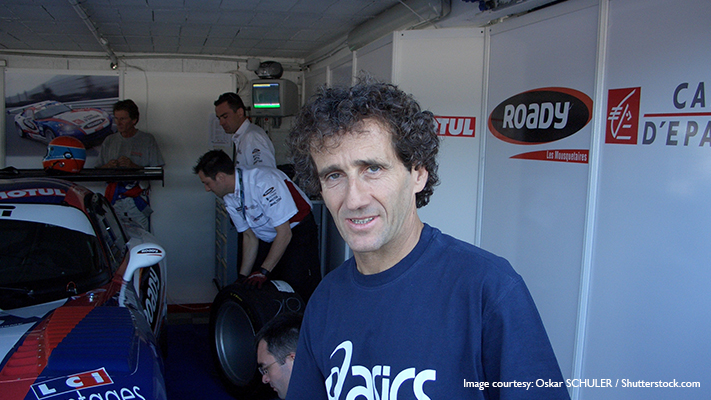 Alain Prost
This
Formula 1
great started with the McLaren team in 1980. Over the years, he built his reputation by winning races and being a constant on the podium. To this day, his record of winning four Formula 1 Championships has been equalled by only one and surpassed by only two drivers
—
Juan Manuel Fangio with five championships and Michael Schumacher with seven championships. Apart from his indestructible stand in the sport, he found his main rival in Aryton Senna and raced with him between 1988 and 1993. They clashed and collided both on and off the track, and finally, after winning the 1993 Formula 1 championship, he retired from the sport.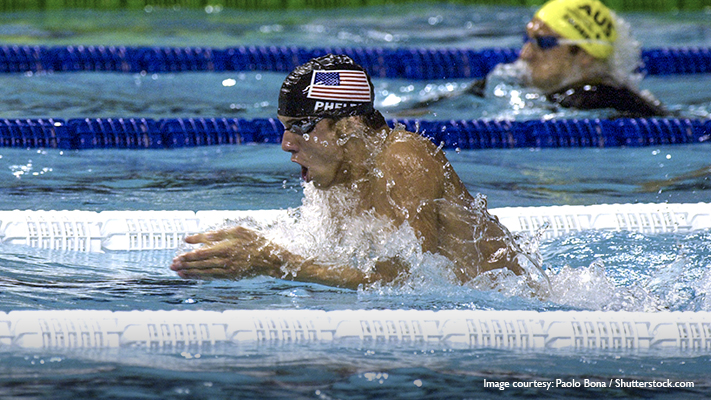 Ian Thorpe
This Australian freestyle swimming sensation is still the youngest Australian ever to represent his country at the Olympics. At the age of 14, he participated in the 2000 Olympics, picking up three gold and two silver medals, which made him the most successful participant at the games that year. He holds 11 World Championship gold medals, his highest haul of six gold medals in one World Championship coming when he was just 15. He represented Australia in the 2004 Athens Olympic Games as well and continued to win the 400m freestyle event, which was his forte, before having to take a break due to glandular fever, thus ending his professional career at the age of 24.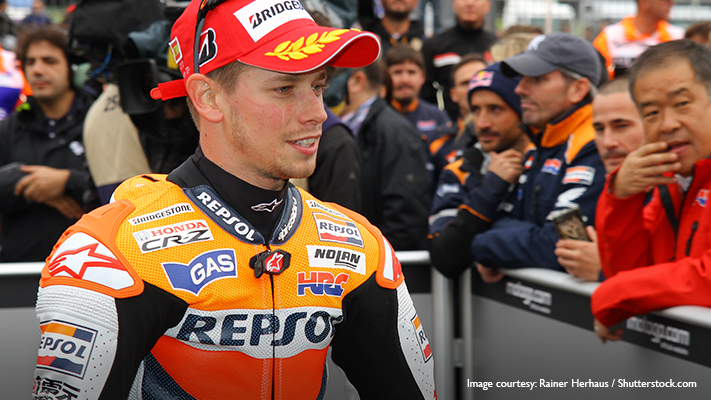 Casey Stoner
This Moto GP racer, again from Australia, was hailed as the 'fastest and most talented' by riders within the community. Remaining pro between 2006 and 2012, he raced for
Ducati
and later for Honda. He is the only rider to have won the championship with Ducati, successfully challenging Valentino Rossi on his faster Yamaha in 2007. He is known to be able to ride the bike beyond its limit, thus extracting more performance from it. He won his second championship with Honda in 2011, and in the 2012 season, was forced to miss a few races due to an accident. Later that year, he announced his retirement from racing, citing the need to spend more time with his family. He was just 27 years of age.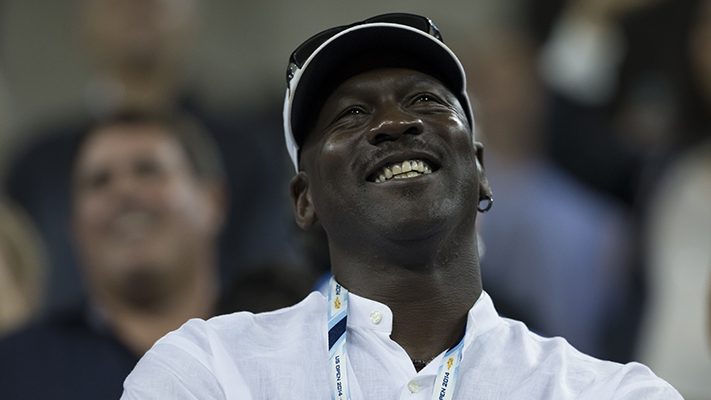 Michael Jordan
Earning the nicknames 'Air Jordan' and 'His Airness' for his expertise in making slam dunks from the free-throw line, Michael Jordan is known to have made basketball a global sport. Joining the Chicago Bulls just two years into college, he led his team to three consecutive championships between 1991 and 1993 before abruptly retiring after his father's death. Though he took up baseball soon after, it was a short-lived endeavour, and while he did eventually return to the NBA, his decision to leave the game in 1994 was shocking.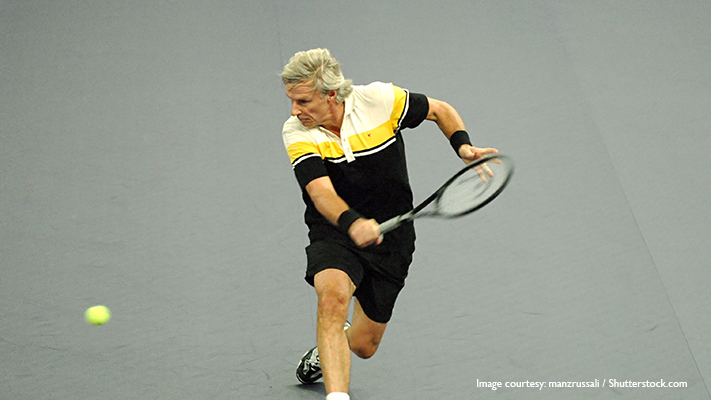 Bjorn Borg
This Swede is widely known as the best tennis player of all time. In fact, Arthur Ashe went as far as to comment, "He is bigger than the game." Enough said. He played at the Davis Cup at 15 years of age and held the number one ranking in men's tennis for 109 weeks between 1977 and 1981. He made records in tennis Open Era that hold even today, the most notable being winning 41 per cent of all the
Grand Slam
men's singles tournaments he entered. He won the French Open a record six times and the Wimbledon a record five consecutive times. His winning streak has only been matched by Roger Federer in 2007. At the age of just 26, he retired with 63 singles titles in his kitty!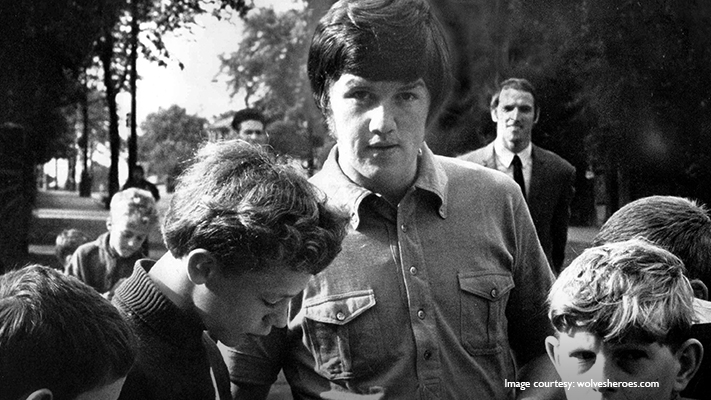 Peter Knowles
This English footballer scored more than 100 goals in all his matches before his abrupt retirement from the sport. Hailing from a family focused on rugby, he took after his elder brother Cyril Knowles and soon discovered his talent in playing football. He was sent to the Americas to propagate soccer by Britain as he was in the under-23 British team. In America, playing for Los Angeles, he managed seven goals apart from countless assists. On his second trip to America, he joined Jehovah's Witnesses, and on his return to England, retired from professional soccer and never went back. He is known to still preach the gospel where he lives.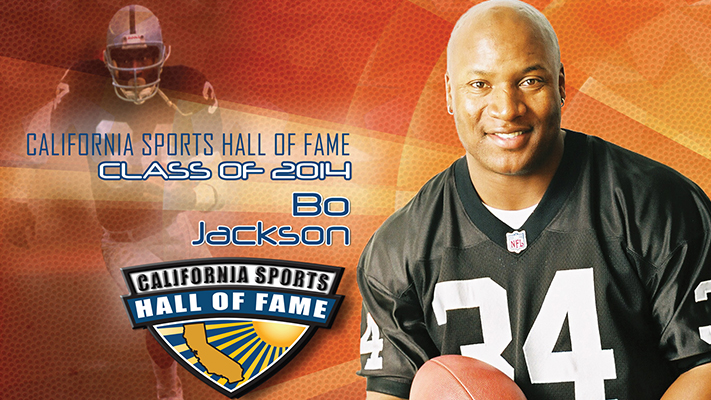 Vincent Edward 'Bo' Jackson
This American athlete is the only person so far to be an All-Star in two major American sports—football and baseball. His excellence in sports shone through even when he was in college, when he won the Heisman Trophy in 1985. He found his forte in football first, playing four seasons before he had to retire from the sport due to a hip injury. He then focused on baseball. However, at the young age of 31 and after having recorded his best batting average for a season, he retired to focus on family and business.
To browse through a sporty collection of polo tees, wool-blend sweaters and slim shirts, click here.
BUY NOW
Written By : Rishabh Agarwal