Whether you've seen them when they first released or are looking to re-watch them, these seven movies offer a pleasant dose of '90s nostalgia—especially for those days when the rain has you spending the weekend indoors!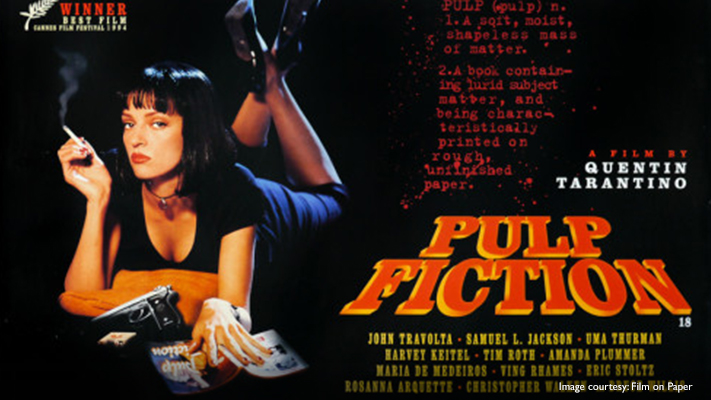 Pulp Fiction
This kitsch, outlandish and funny movie trails the story of two hit-men played by John Travolta and Samuel L Jackson and how their lives get intertwined with their gangster boss, his wife and a struggling boxer amongst other oddballs in a series of bizarre events. Apart from Travolta and Jackson, the movie starts Uma Thurman and Bruce Willis, and is directed by Quentin Tarantino. So, if it is a multi-starrer you're after, this one should definitely make it to your list.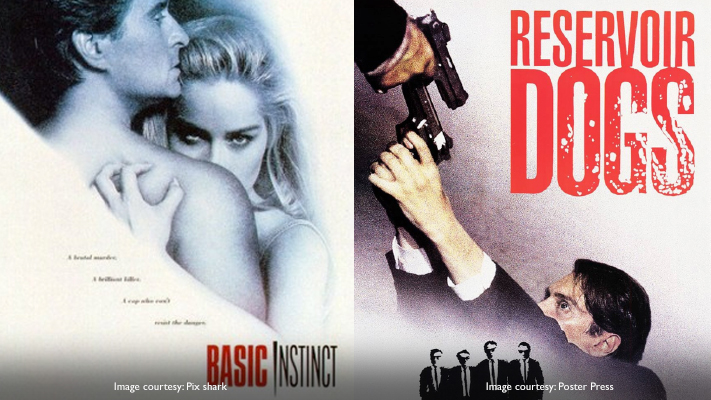 Basic Instinct
This erotic thriller stars Michael Douglas and Sharon Stone in leading roles. Stone plays a crime novelist who ends up as a prime suspect in a case Michael Douglas is investigating. Their torrid affair, nail-biting suspense, graphic violence and unabashed eroticism make this movie a first of its kind and one definitely worth watching.
Reservoir Dogs
Six robbers (who are strangers) are hired to carry out a diamond robbery. However, when the cops show up at the scene of the crime and shoot two robbers, the remaining four begin to wonder if one of them is a police informant. A movie that focuses mostly on what happened before the robbery and after (and very little on the robbery itself), 
Reservoir Dogs 
is a Tarantino 
classic
—one that made the world sit up and take notice of him.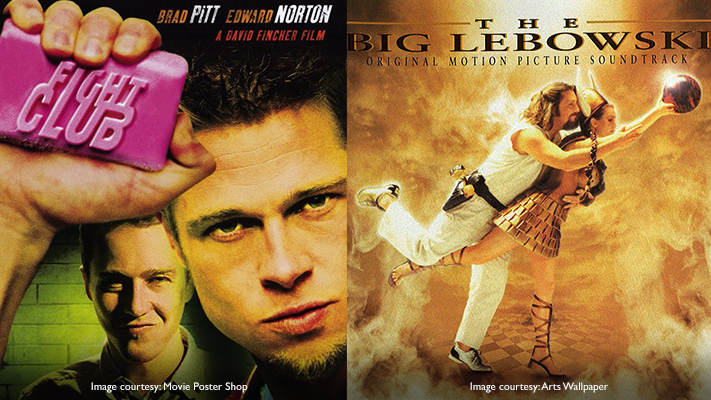 Fight Club
Based on a novel of the same name, 
Fight Club 
is the story of an insomniac (Edward Norton) and a soap salesman (Brad Pitt) who start an underground fight club as a support group for men to release aggression that stems from their boring, stereotypical lives. A cult classic in its own right, you can't help but love this 
movie
.
The Big Lebowski
A classic case of mistaken identity, The Big Lebowski traces the journey of Jeff Lebowski or 'The Dude', played by Jeff Bridges, who is a laidback young man mistaken for a millionaire by the same name. The millionaire's wife owes several dangerous people large sums of money, and The Dude is suddenly engulfed by the Los Angeles underworld as he tries to prove his innocence.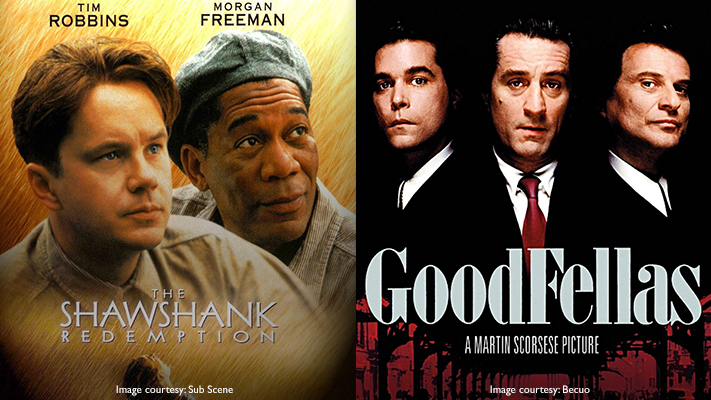 The Shawshank Redemption
Andy Dufresne (Tim Robbins) is a banker who is sentenced for life for the murder of his wife and her lover. He is sent to Shawshank State Prison, although he maintains that he is innocent. Ellis 'Red' Redding (Morgan Freeman), another inmate, singles him out as another prisoner who will buckle under the atrocities that jail time brings with it. However, the movie focuses on how Dufresne takes his hope, optimism and skills as a 
banker
 to survive violence associated with prison and turn his life around.
Goodfellas
Martin Scorsese is known for insightful cinema, and Goodfellas is a riveting insight into New York's underworld. Henry Hill (Ray Liotta) pairs up with James Conway (Robert De Niro) and Tommy De Vito (Joe Pesci) to rise up the ladder from being a petty criminal to being revered as a gangster. However, he soon finds himself in the bad books of his fellow mobsters and the cops. With six Academy Awards nominations to its credit, this movie is considered to be one of Scorsese's best works.
Written By : Shirley Mistry