When it comes to cocktails, the recipes are quite literally endless, especially if you have the will to experiment. That being said, these cocktail books are truly one of a kind and feature recipes that have been tried, tested and tweaked to result in a perfectly balanced cocktail, every single time. Here are 7 books that are worth adding to your collection if you're forever in the search of delicious drinks.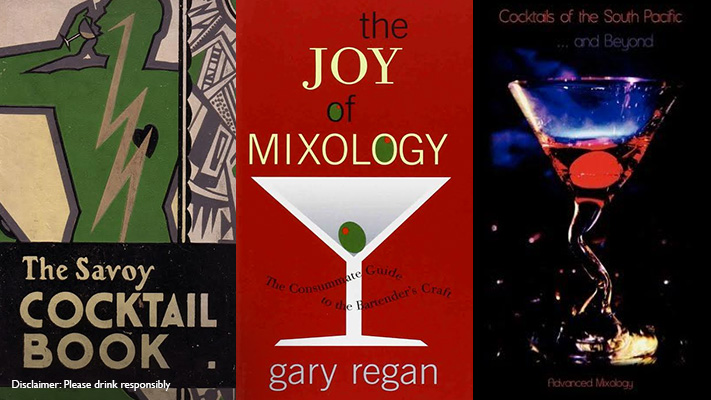 The Savoy Cocktail Book, by Harry Craddock
If you love classic cocktails, it doesn't get better than this book. It features drinks from the 1920s and 1930s and Martino Fine Books has a great reprint of the original 1930 edition. Written by Harry Craddock, one of the most influential bartenders of his time, the book features a staggering 750 old-school recipes!
The Joy of Mixology, by Gary Regan
If you're keen on taking baby steps into the world of mixology, this book is the only one you need to invest in. Published by Clarkson Potter, this helpful book tells you everything—right from the history of cocktails to the important tools, glassware and how drinks are categorised.
Cocktails of the South Pacific and Beyond–Advanced Mixology, by Greg Easter
Published by International Cuisine Press, this book is great for those who have mastered the basics. The recipes sure are complicated, but the sole reason why we're recommending this book is that it focuses on and explains techniques instead of merely listing recipes.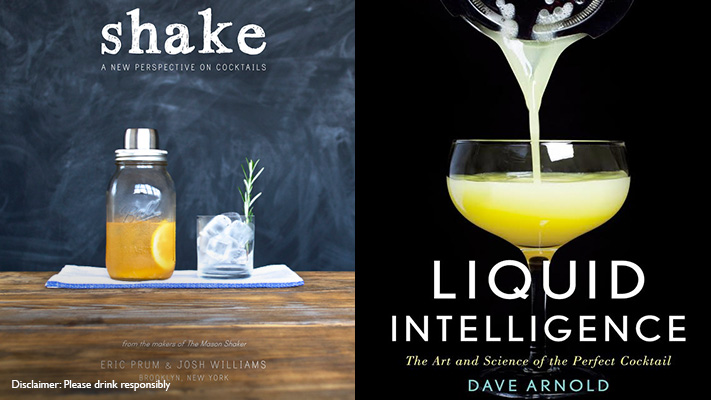 Shake: A New Perspective on Cocktails, by Eric Prum and Josh Williams

The creators of the Mason jar shaker have written this splendid book that's been published by Clarkson Potter. If you're a modern mixologist who loves
cocktails
categorised by season, this book is just what you need. Also, the stunning images only add to the experience.
Liquid Intelligence–The Art and Science of the Perfect Cocktail, by Dave Arnold
Awarded the 2015 James Beard Award for Best Beverage Book, this pick, published by W.W Norton & Company, pays attention to the finest of details. Not only does it tell you how to improvise classic recipes, it also helps you create your own tipple.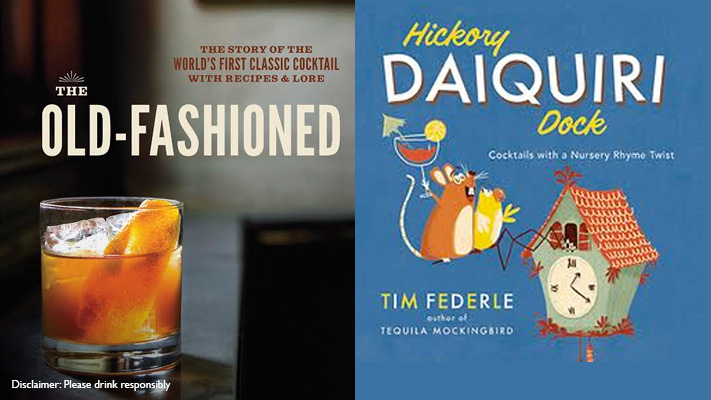 The Old-Fashioned–The Story of the World's First Classic Cocktail, by Robert Simonson

Published by Ten Speed Press, this book focuses only on the
old-fashioned
—delving into its origins and history, along with trivia and recipes that will help you recreate the classic and add your own spin to it.
Hickory Daiquiri Dock, by Tim Federle
If your cocktail book collection is lacking quirk, this book more than makes up for it. It features cocktail recipes inspired by classic nursery rhymes and looks like a children's book too. Perfect for some grown-up bedtime reading, we think!
Written By : Shirley Mistry