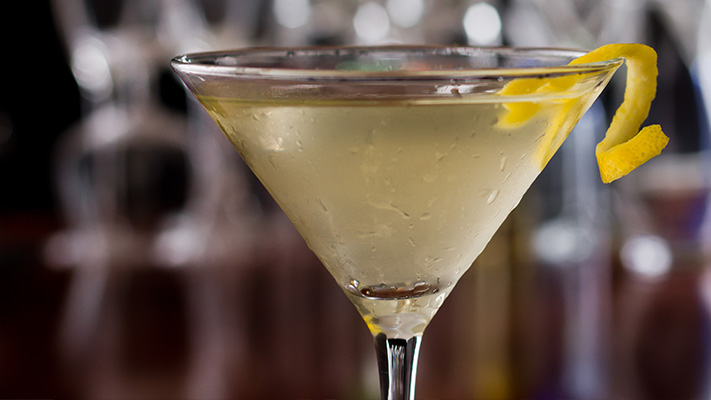 The Vesper
'Shaken, not stirred', the Vesper is the most iconic version of the martini, which, like Bond, never seems to go out of style. Men of all ages enjoy this dry martini, consisting of gin, vodka and Lillet, a brand of French white wine. Named after his biggest heartbreak, the drink, with an added twist of citrus, in a deep champagne goblet, kept James Bond ahead of the curve (and sometimes on top of it), when it came to impeccable taste in tuxedos, women, cars or dry one-liners.
French 75
Have you ever had a moment when the line from Casablanca—"…of all the gin joints, in all the towns, in the entire world, she walks into mine!"—applied? Rick Blaine, played by Humphrey Bogart in his first truly romantic role, tipped his French 75 to the slow tinkling of Sam's piano in the 1942 classic. A champagne-based cocktail served at 'Rick's Café Américain', French 75 consists of gin, lemon juice, simple syrup and brut champagne, topped with a maraschino cherry or lemon peel.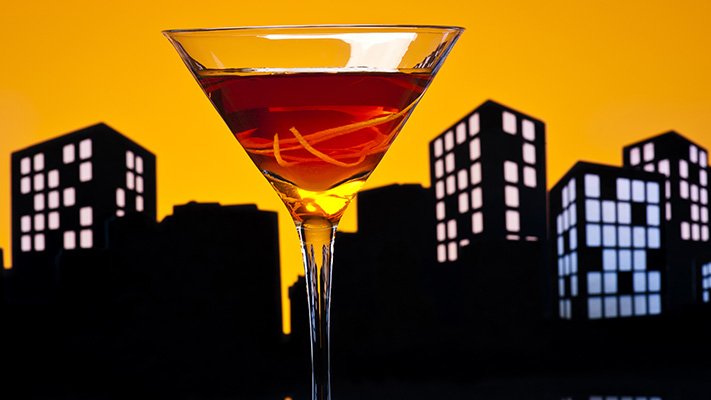 The Manhattan
Making its debut in the early 1870s at Lady Randolph Churchill's Manhattan Club banquet, the Manhattanwas originally a combination of American whisky, Italian vermouth and Angostura bitters. Lady Churchill was the mother of Winston Churchill, a man who was known as the 'bulldog', yet single-handedly made the Homburg hat, bow-tie and three-piece pinstripe suit a 1940s style statement. Similarly, don't be fooled by the Manhattan's murky crimson colour or historic origin. It is recommended as a versatile base for cocktail experimentation by the best bartenders around the world.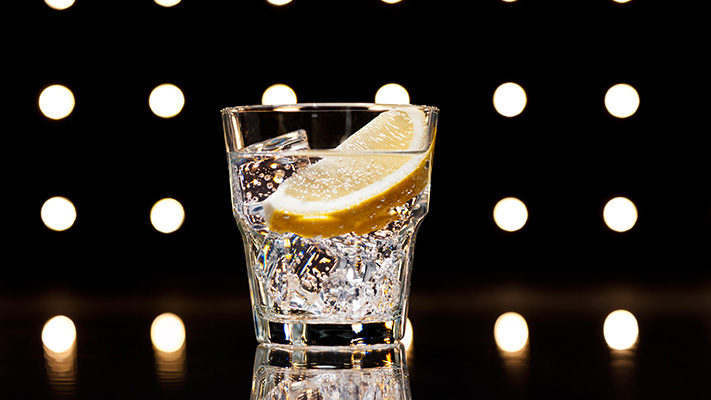 The Moscow mule
Concocted by Cock 'n' Bull Products, initially producers of root beer, the Moscow Mule rapidly crept up the social ladder in both 1942 Hollywood and Las Vegas as a delicious way to liven spirits and stay away from hard alcohol. Still served on the rocks (traditionally in a chilled copper mug), and made with a root beer base, shots of vodka and lime, and the optional shredded ginger, the cocktail makes for a perfect mid-summer-afternoon pick-me-up.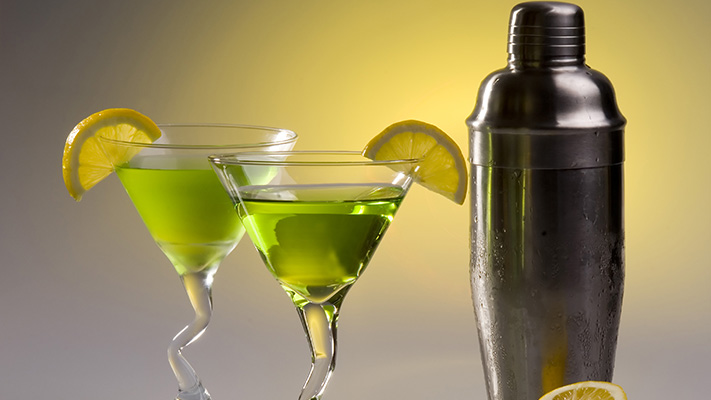 The appletini
Brace yourself, the house-brewed cider culture is back and on everyone's lips, literally. Never really leaving the scene, it infiltrated pop culture as JD's favourite drink in Scrubs, a hot favourite for Two and a Half Men's Alan Harper, and as sadistic cheerleading coach Sue Sylvester's energy drink in Glee. It even became Facebook's official drink after Mark Zuckerberg saw the 2010 film Social Network, an alternate to a poisoned apple in Disney's Enchanted. And it's even the drink of choice of late night talk show host, Conan O'Brien.
Singapore sling
Also the name of a 1990s film, directed by Greek filmmaker Nikos Nikolaidis, the fruity, the exotic Singapore sling tastes like liquid candy. It is also one of the most elaborately decorated cocktails, in which the more fruits added to a serving stick, the greater the beauty of the drink. Originally a Southeast Asian cocktail that was served to expats and American soldiers posted in the Marina Bay area, it is one of those fabulous drinks that men can carry off, even with a cocktail umbrella!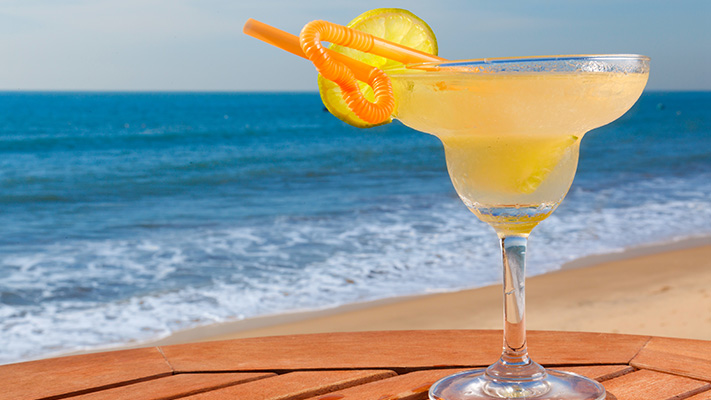 Daiquiri
Named after a beach near Cuba, the daiquiri was introduced to bars in New York City around 1902. Served in tall glasses packed with cracked ice, a teaspoon of sugar and a squirt of lime added the finishing note to the beverage. Becoming extremely popular in 1940, due to war-time whisky rationing, the daiquiri was the favourite drink of the ever-stylish writer Ernest Hemingway and dashing former US President John F Kennedy. A versatile cocktail, best enjoyed in fresh, fruity flavours, be sure to try this drink before summer comes to an end!
Written By : Srijeeta Mitra