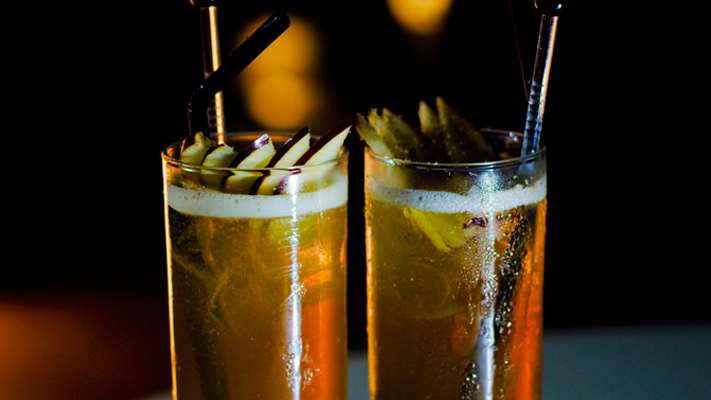 Maple Sangree
Maple syrup isn't just for pouring over pancakes! It makes for a yummy cocktail when paired with Bourbon and apply juice.
Ingredients
60 ml Bourbon
5 g nutmeg powder, grated
15 ml maple syrup
60 ml apple juice
Method
Combine all ingredients in a shaker and shake it. Serve in a collins glass and garnish with a grating of nutmeg over the top.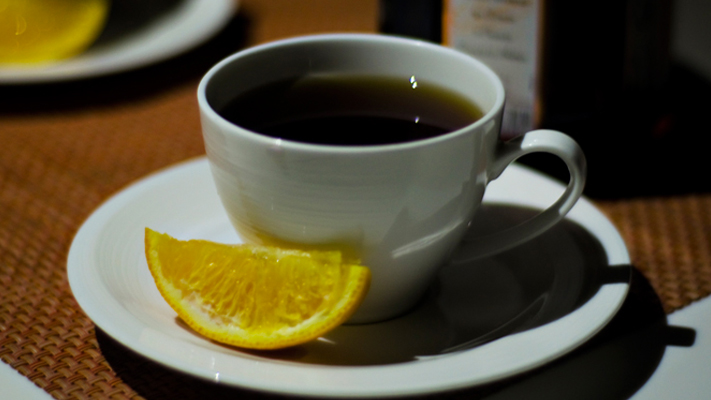 Chai Toddy
Bourbon, tea and Cointreau come together to give your taste buds an unusual burst of flavours.

Ingredients
45 ml Bourbon
60 ml Assam tea
15 ml Cointreau
a few bitters dash
5 ml honey
Method
Mix all the ingredients in a cocktail shaker and serve warm in a tea cup. Garnish it with a slice of orange.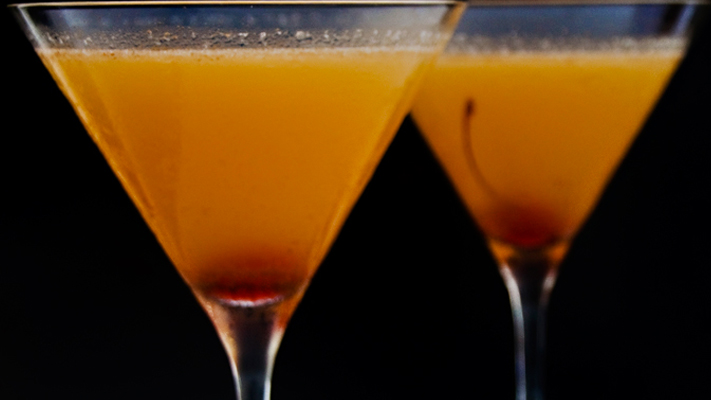 Mumbai Masala
A heady concoction of whiskey, rum and spiced tea is sure to keep you warm on a cold winter night.

Ingredients
30 ml whisky
30 ml rum
5 g ginger
15 g fresh apples
15 ml spiced tea
5 ml lime juice
5 ml sugar syrup
Method
Put all the ingredients in a blender and mix it till smooth. Put it through a sieve and serve in a martini glass.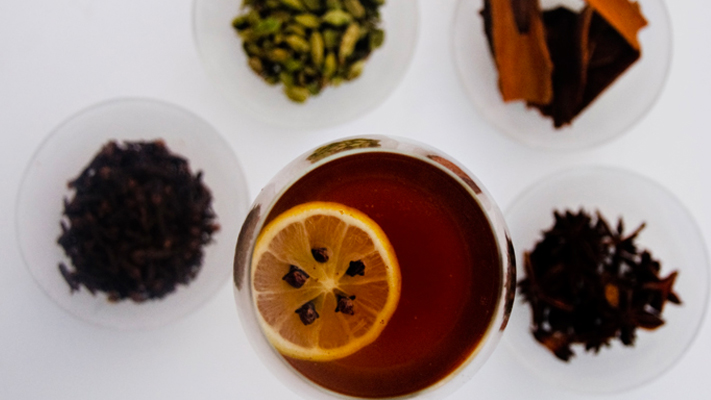 Spiced Rum Toddy
Warm and fuzzy, this hot toddy is the perfect drink for a night spent dining al fresco.
Ingredients
60 ml dark rum
5 g cinnamon
5 g cloves
5 g star anise
5 g ginger
5 g cardamom
60 ml hot apple juice
Method
Throw in all the ingredients in a cocktail shaker and mix well. Serve in a wine glass with a lemon slice and a few cloves.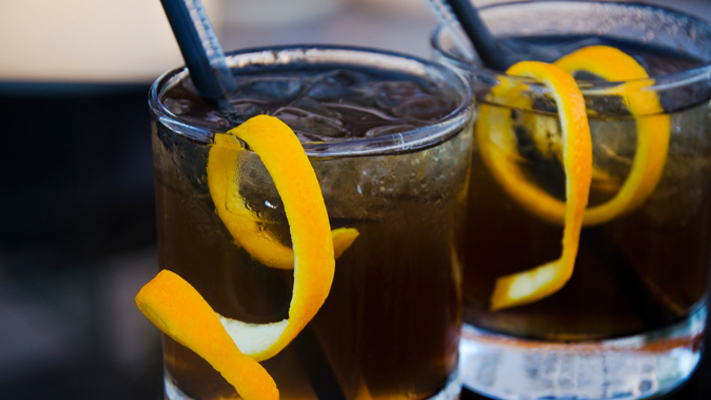 Brown Derby
Named after a Los Angeles diner, the Brown Derby is a fine mix of rum, maple syrup and lime juice.

Ingredients
60 ml dark rum
5 ml lime juice
15 ml maple syrup
Method
Mix the maple syrup, lime juice and rum well and serve in an old-fashioned glass.
Written By : Photographs by Ravi Bohra