Apart from booking your tickets, travel apps can help you do a lot more. Here's taking a look at the 5 best ones.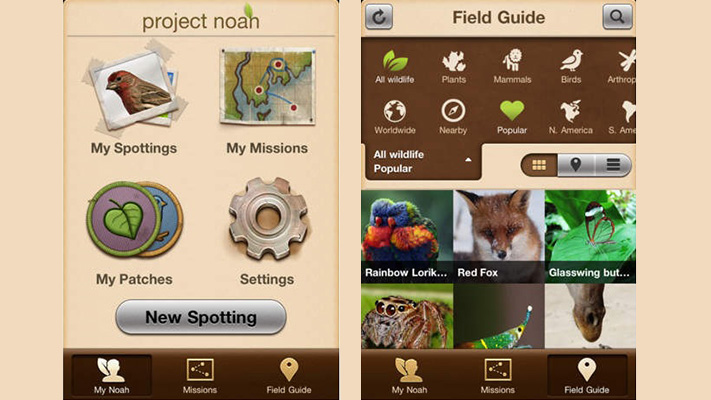 #1 Project Noah
If wildlife holidays are right up your alley, Project Noah is a great app to have on standby. It features a crowdsourced bank of information on different species of animals, birds, flowers, trees and insects. Simply upload a picture of what you see along with your location and the app will tell you all you need to know, making it perfect for the curious road-tripper too!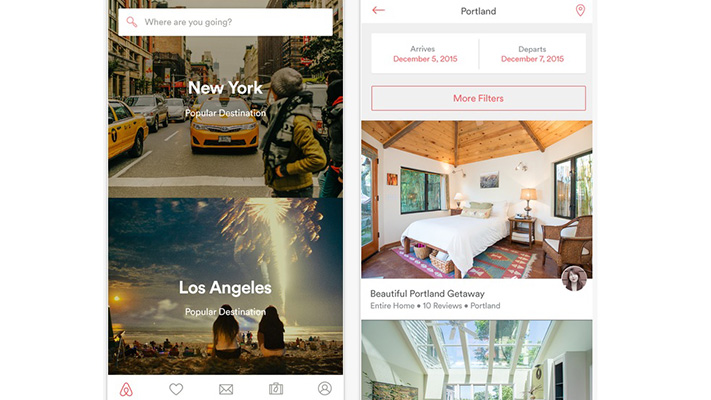 #2 Airbnb
If you don't want to stay in a
hotel
, Airbnb offers the perfect solution. It shows you an exhaustive list of homes and places you can stay at when on holiday, including igloos and castles! What's more, you can pay back the favour by renting your home out to someone else too, via the app. With 6,00,000 listings in over 190 countries, you're sure to find something that matches your requirements.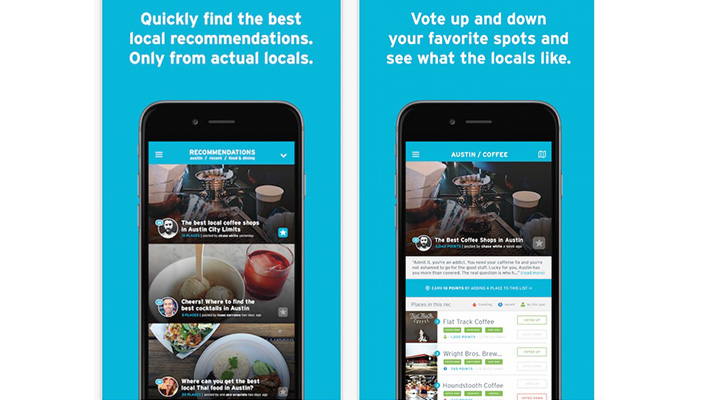 #3 Localeur
Although this app currently works only in select cities in America, it is one worth downloading if you want to skip the touristy stuff and experience the city like a local. Like the name suggests, locals leave tips on everything—from where to eat to what to see. Users can also vote on the tips, so you can see what other people have liked or disliked.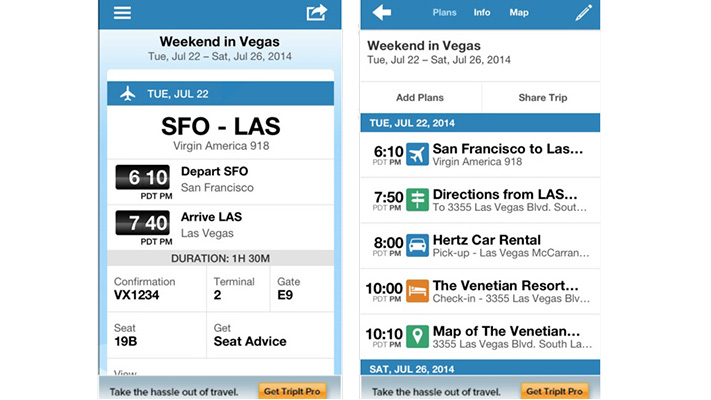 #4 TripIt
If you are obsessed with organising everything to the last detail, you won't be able to go back to a life without TripIt once you've given it a shot. It basically takes your travel dossier and turns it into a neatly organised digital version. You can use it to keep track of all your flight details, travel documents and itineraries and if you opt for the paid version, the
app
will also keep you posted on changes in the timings of your flight or a gate change.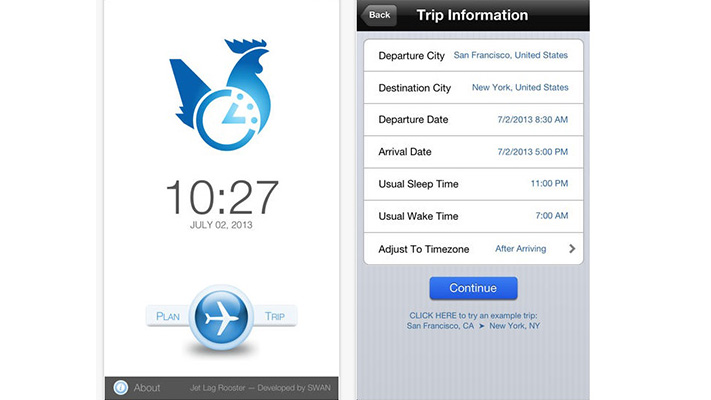 #5 Jet Lag Rooster
If you travel cross-continent for work or pleasure all too often, you're more than familiar with jet lag getting in the way of your plans. With Jet Lag Rooster, you can find out if
jet lag
is going to be a hindrance. Just enter your destination, the length of your trip and your regular sleep timings and leave the rest to the app. It will calculate the jet lag and suggest a sleep plan for you too!
Written By : Shirley Mistry