It is a well-known fact that kabaddi originated in India and while most Indians have played the sport at some point in their life, not much is known about it. Kabaddi first got international exposure in the 1936 Berlin Olympics and is now played in over 10 countries including USA, Spain, Denmark,
Belgium
, Italy and Argentina, apart from being the national sport of Bangladesh. More recently, in 2010, the sport was part of the Asian Games held at Guangzhou, China. Keeping in mind Kabaddi's growing base of followers, the Pro Kabaddi League (also known as Star Sports Pro Kabaddi) was launched in India in 2014. Based on the same format as the Indian Premier League T20 cricket, the tournament is now in its 3
rd
season and features regional teams owned by the likes of Future Group, Abhishek Bachchan and Unilazer Sports.
If you fall in the uninitiated category when it comes to the tournament, here are 5 interesting facts to get you started.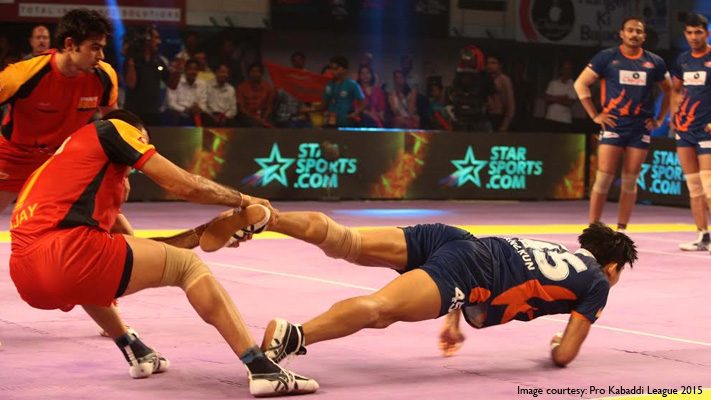 #1 Franchisees

There are a total of 8 franchisees in the 3
rd
edition of the league with teams from
Kolkata
, (owned by the Future Group), Bengaluru, Delhi, Jaipur (owned by Abhishek Bachchan), Patna, Pune, Vizag and Mumbai. Apart from India, there are players from 10 other countries in the league.
#2 Talking money

With players being bought through an auction system, just like the
IPL
T20, the Pro Kabaddi League has been instrumental in generating large sums of money for the improvement of the sport as well as uplifting the quality of life of its players, most of whom are from rural areas. For example, in the opening season of the tournament, Rakesh Kumar, the Gold medallist from the 2007 Kabaddi World Cup, was bought by the Patna franchise for ₹12.8 lakh. The organisers, Mashal Sports Group, keep 80% of the money earned, while 10% is given to marketing partner World Sport Group and the balance 10% is shared by the league. Further, the winning team gets a payout of ₹50 lakh, the runner-up gets ₹25 lakh and the semi-finalists will get ₹12.5 lakh each.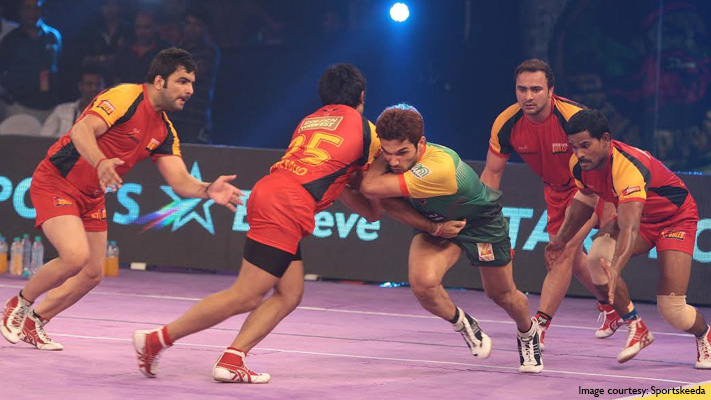 #3 Who's watching?
The second instalment of the tournament was watched by 435 million viewers, which is second to the Indian Premier League. No other league sport in India has this kind of following.
#4 The men behind the league
Charu Sharma, the cricket commentator, is the mastermind behind the concept. He roped in his brother-in-law, Anand Mahindra, and some other bigwigs from the corporate world including Uday Kotak and Kishore Biyani to get the momentum going. Abhishek Bachchan was then offered a franchise which he readily bought and still runs.
#5 Historical roots
The name Kabaddi is derived from the Tamil word 'Kai Piddi', meaning holding hands. The sport originated in India some 4,000 years ago in Maharashtra and Tamil Nadu. There are references of kabaddi in the Mahabharata, which is a clear indication of its ancient roots.
Written By : Rishabh Agarwal