The Spanish Grand Prix 2015 is all geared up to set ablaze the Circuit de Catalunya in Barcelona, much to the delight of both travel and
Formula 1
fanatics. And while the city may be bursting at the seams with offerings catering to every whim and fancy of the discerning tourist, these five experiences are sure to infuse your fun-filled holiday with an exciting local punch.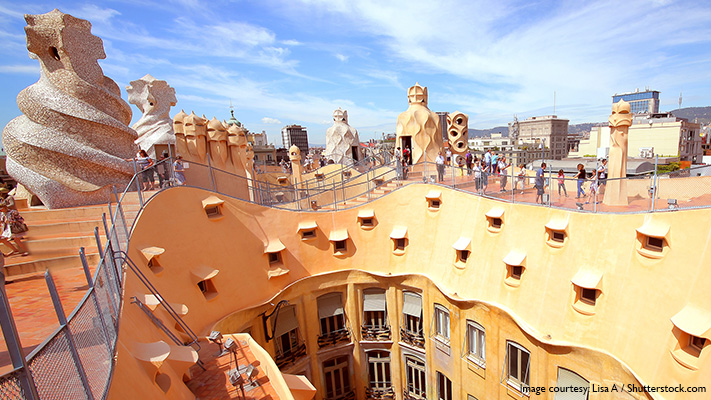 Explore Gaudi's modernisme

Barcelona
was the epicentre of Modernism (or
modernisme
) at the turn of the 20
th
century and its architectural marvels hark back to the era of Catalonia's cultural awakening apart from being tourist hotspots all year round. The incomplete but no less splendid Basílica de la Sagrada Família with its beautiful blend of Art Nouveau and Spanish Gothic styles, and the imposing La Pedrera with its unconventional architecture (it is said that the stability of the building will remain unharmed even if all the walls are demolished) are two of architect Antoni Gaudi's most famous works that every history and architecture enthusiast must visit.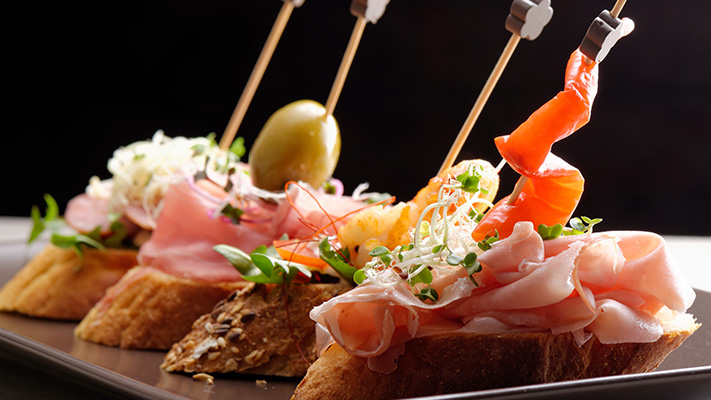 Pick your way through Pintxos
While your trip to Barcelona is incomplete without trying the traditional tapas, we recommend you give its Basque country cousin, the Pintxos, a try. Served atop a piece of bread, this bite-sized delicacy is traditionally meant to be eaten with toothpicks and chances are you will be charged according to the number of toothpicks you have used. Euskal Etxea Taberna and Taberna Blai Tonight are the most sought-after eateries to try the Pintxos.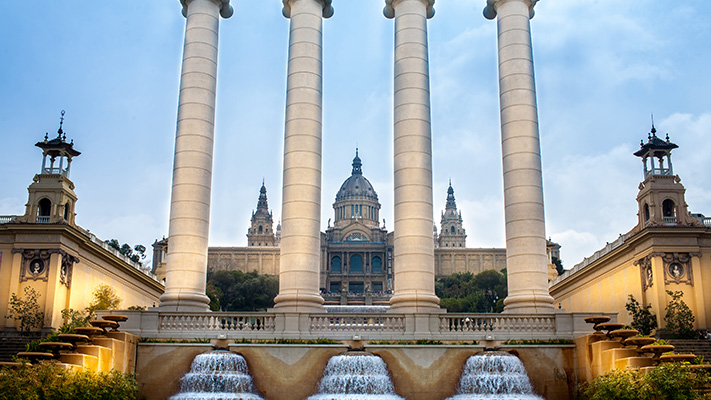 Immerse yourself in art

If you're an
art
fanatic, Barcelona is your Mecca. Literally every nook and cranny of the city is brimming with galleries and museums displaying the works of some of the world's most iconic artists. We recommend a visit to Fundació Joan Miró, one of the largest museums in the world dedicated to the works of Spanish surrealist painter Joan Miró, and Museu Nacional d'Art de Catalunya that provides a holistic overview of Catalan art from the Romanesque period to mid-20
th
century.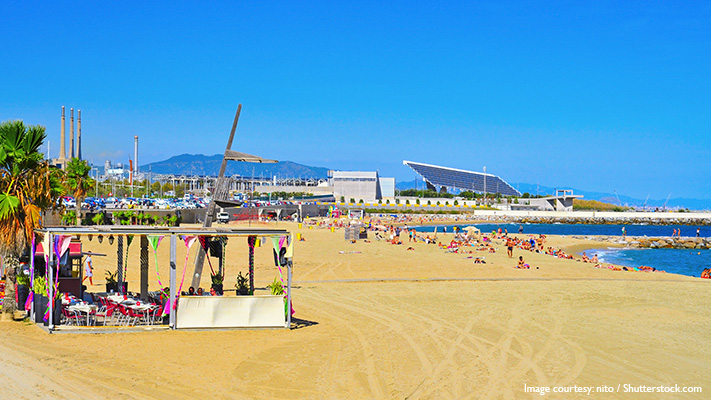 Dine on the sand

Considering that Barcelona's
beach
line extends barely over 4 km, beaches like Nova Icària and Mar Bella deserve a spot on your itinerary. Apart from the perfect opportunity to unwind and take a dip in the sea, these beaches also offer an idyllic dine-in or picnic experience that is inherently Spanish. The concept of chiringuitos—small enterprises, usually bars, operating right on the beach—is now found in almost every coastal region of the world, but not many know that it has Catalan roots. The ones dotting the beaches of Barcelona boast a wide variety of seating choices, great views and delectable selections of seafood and drinks.
The Label
recommends Dockers at Nova Icària and El Chiringuito at Mar Bella.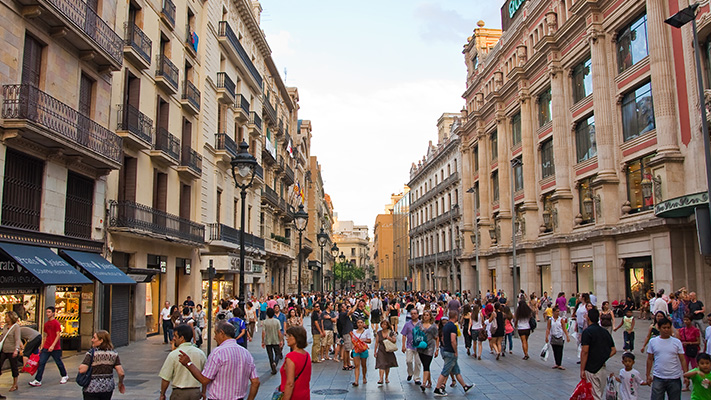 Shop local
While there is no dearth of labels to satiate the high-street shopper in Barcelona, the city's colourful and quirky fashion is best experienced at stores owned by local designers who experiment with indigenous materials and design trends. For rare yet affordable apparel made from unconventional local raw materials, head to Zazo&Brull. Cuervo Cobblerblack Bird houses an enviable collection of handcrafted shoes, while The Box boasts a wide variety of clothes and shoes all made in Barcelona, apart from supporting local artisans and designers.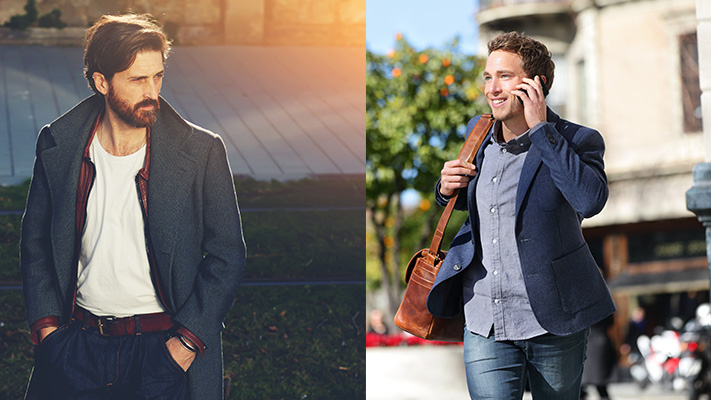 Barcelona is an international centre of fashion, so make sure you dress in style when you travel here.
Click here to browse through a collection of appropriate jeans, shirts and mufflers.
BUY NOW
Written By : Neehar Mishra