It is common for cricketers to be admired and adored by their countrymen. A special few, however, are revered the world over as icons to look up to, thanks to their impeccable skill and indomitable spirit. Among them is the South African captain and sportsman par excellence AB de Villiers. Some call him
Superman
, others refer to him as Mr 360, but it is the chants of "ABD, ABD, ABD!" that ring through the stadium every time this Protean batsman walks out to the crease that are a true testimony to his global fan following.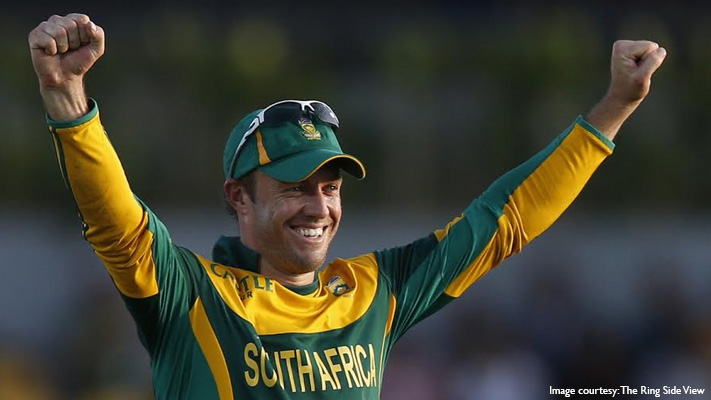 While his batting prowess is definitely the topmost reason for his popularity, de Villiers also possesses some extraordinary qualities that have earned him love and respect from fans of the game, opposition camps and of course his teammates. Here are 5 reasons why the world's No 1 ODI batsman makes it to the list of our favourites.
#1 He checks all the boxes
The mandatory boxes of batting, bowling, fielding and in his case wicketkeeping as well can be checked with a blind eye. One does not even have to think twice before checking the other boxes of the fair play, entertainment, modesty and, above all, 100% commitment. His positive energy is a bonus. Trust me when I say that this is just what a fan ordered.
#2 The WOW! factor
Cricket fan or not, if you are watching
de Villiers
bat, you will at some point in his innings be blown away by the sheer beauty of his shots. He has the ability to hit the most unconventional yet effective shots. Whether it's a reverse scoop over short third man or hitting a Yorker for a huge six, AB is capable of this and a lot more. Count on him to hit 6 different shots off 6 deliveries and the 'cultured slogger' as Brad Hodge calls him will not disappoint.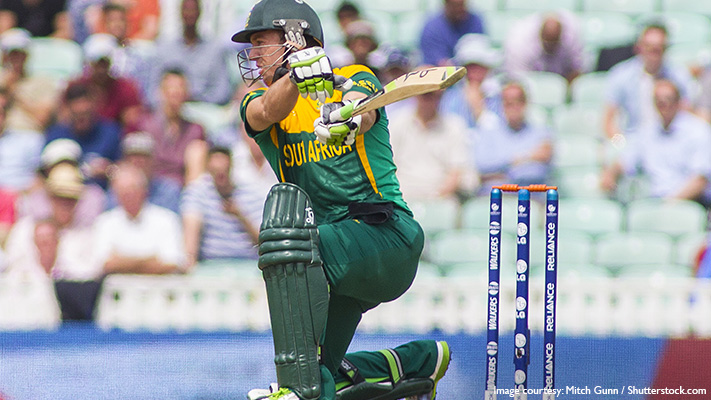 #3 His humility sets him apart
Celebrating with a broad smile and a raised bat after scoring a huge 100, respecting and appreciating the opposition players and never losing his cool on the field are a few qualities that put him in the revered club of  'Cricketers loved by all'. He lets his game do the talking and words thus become unnecessary.
#4 Always inspiring
Come what may, you cannot keep ABD out of the action. If he does not contribute with the bat, expect a 200% effort on the field. A dive here, a catch there, he always creates an impact. Be it a close run out or restricting 3 runs to just 2 with a sharp throw, the guy never fails to impress and inspire youngsters.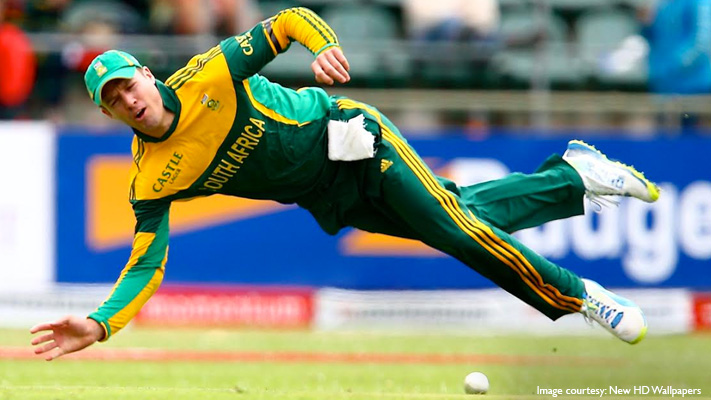 #5 Fans: He loves them too
Love is a 2-way street and that is true even in a relationship between a fan and a cricketer. If fans love AB, he loves them right back and is not shy to show it. Apart from walking around the stadium to shake hands with the spectators, AB has hugged a fan who was feeling equally disappointed when
South Africa
came home after losing in the 2015 World Cup. He also surprised an 11-year-old boy by not only visiting him but also playing cricket with him.
Written By : Bhakti Talati