From splendid panoramic views and enchanting cruises to rendezvous with art and unusual desserts, there is never a dull moment in this bustling Canadian city.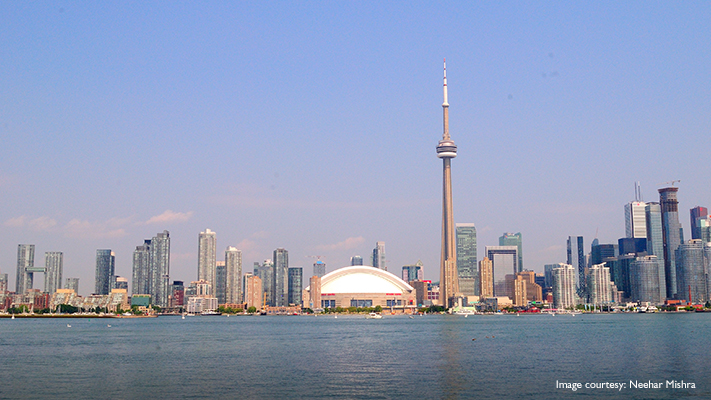 Climb the CN Tower
Having conceded its spot as the tallest tower in the world (to Burj Khalifa, Dubai, in 2010), the 553.33m CN Tower still remains the most visited tourist spot in Toronto, offering a mesmerising 360-degree view of the city in all its glory. Hop on to one of the world's fastest elevators to the LookOut and after soaking in the breathtaking views, head for a walk to the transparent Glass Floor. If this doesn't satiate the adventurist in you, then the EdgeWalk, the world's highest full-circle hands-free walk at a swooning elevation of 356m surely will.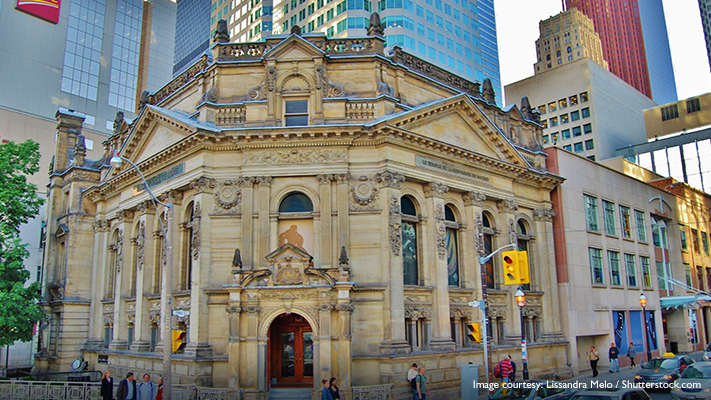 Pay a visit to the Hockey Hall of Fame

A must-visit for any sports enthusiast, the Hockey Hall of Fame lets you in on what the biggest Canadian obsession is all about. While the museum is home to the biggest collection of hockey memorabilia in the world—including themed exhibits dedicated to legendary players and teams and a replica of the NHL dressing room—it also boasts interactive state-of-the-art
games
for those who want to test their shooting and goalkeeping skills. Make sure you don't leave without getting a picture clicked with the iconic Stanley Cup.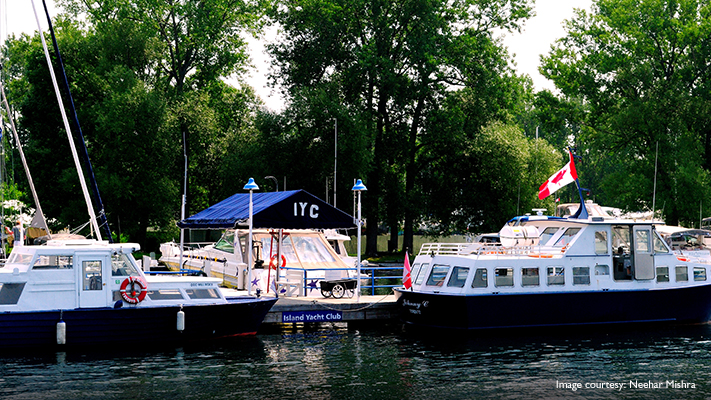 Take a cruise on Lake Ontario

Tired of walking around downtown Toronto? Hop on to a
cruise
by the banks of Lake Ontario, sit back and relax with a beer or cocktail in hand as you set adrift over the Great Lake. Try not to be lulled into a sweet slumber or you'll miss the enchanting natural beauty that surrounds you as you pass through landmark spots like the super-extravagant Island Yacht Club. Apart from the cluster of islands and the beautiful flora and fauna, the cruise also offers one of the best views of Toronto's skyline.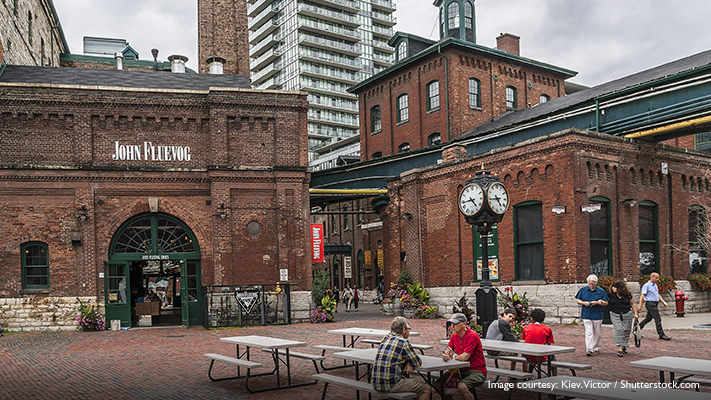 Walk around Distillery District

For those who love
whiskey
, this historical arts and entertainment hub of Toronto is worth a visit. Back in the 1800s, the district used to house the Gooderham & Worts Distillery, Canada's largest distilling company. Today it is a trendy pedestrian-only neighbourhood brimming with art galleries, cafés, restaurants, workshops and the brewery, which are all in stark contrast with the redbrick Victorian-era buildings that used to belong to the distillery. Impromptu art classes, live shows and a taste of authentic Canadian brewski are what you can look forward to here.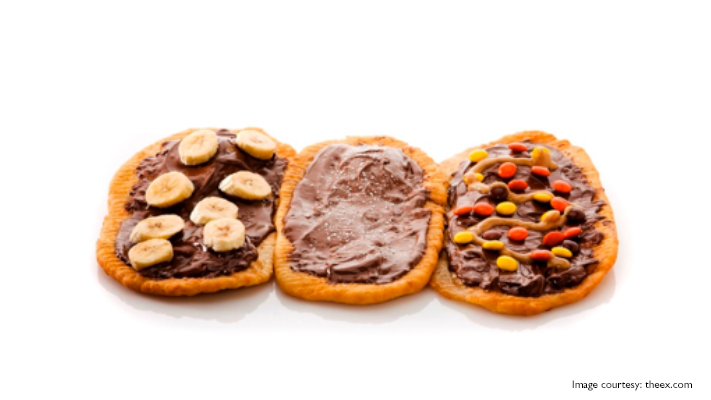 Chow down on a BeaverTail

Before you raise your eyebrows in shock, we don't mean literally! A BeaverTail is a donut-like fried dough pastry that came into being as a family recipe by Canadian residents Grant and Pam Hooker. Now it is a chain of pastry stands operating all across Canada and few other countries. You'll find these stalls in and around most big marketplaces and tourist destinations in Toronto. Pair these hand-stretched pastries (that's how they get their name and shape) with your favourite toppings—from cinnamon and sugar to chocolate and cream
cheese
—and you have a scrumptious true-blue Canadian snack to munch on.
Written By : Neehar Mishra