In our pursuit to get from one goal to another, many of us lose sight of our own personal happiness. Whether you're suffering from post festive-season blues or simply need some cheering up, watching these talks on happiness will make for time well spent.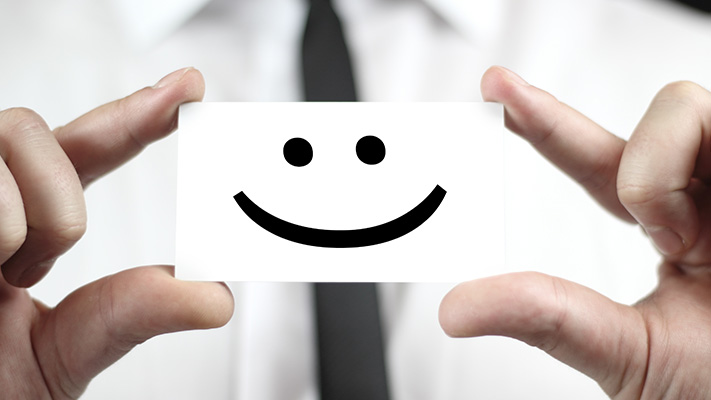 #1 Want to be happier? Stay in the moment
In this talk, Matt Killingsworth makes a very important observation—although we've made progress by leaps and bounds in every sphere, what has not shot up is our level of happiness. He talks of researchers' growing interest in the concept of happiness and how we haven't been able to pin point what actually makes us happy. To find out when humans are feeling most happy, Killingsworth developed an app called Track Your Happiness, which allows you to feed it with information about when you are happy. His findings concluded that people are happiest when they live in the moment and most unhappy when their mind is preoccupied.
Watch the full video below.
#2 Less stuff, more happiness

Graham Hill, a journalist who specialises in
sustainable
living and minimalism, talks about how less is more. His logic is simple—the more you buy, the greater is your carbon footprint and the more likely you are to be in debt, which is a major cause of unhappiness and stress. His 3-prong approach suggests that when you edit the unnecessary frills and fancies from your home and life, you are left with items that you truly treasure, ones that will bring you absolute joy.
Watch the full video below.
#3 How to buy happiness
Thought money can't buy you happiness? Well, Michael Norton is going to tell you otherwise. He says that hoarding money and spending it on yourself makes you anti-social and unhappy, but spending it on other people and being pro-social makes you incredibly happy!
Watch the full video below.
#4 Plug into your hardwired happiness
Srikumar Rao, an educator, writer and life coach, talks about everyone's quest for happiness. He suggests that our happiness depends on making money, purchasing a certain item or getting to a goal. However, all these targets can vanish in a flash, leaving you unhappy. He tells you why it is importance to find happiness within you instead of hinging it on material possessions.
Watch the full video below.
#5 Want to be happy? Be grateful

Brother David Steindl-Rast, a monk and interfaith scholar touches upon a very important aspect of happiness in this talk. He talks about how people who have everything they desire can't find happiness, purely because they are always on the lookout for something more. His philosophy is simple: The day you are genuinely grateful for all that you have, you'll feel a strong sense of
happiness
.
Watch the full video below.
Written By : Shirley Mistry