The holy grail of customization is no longer getting your ride covered in hot rod red and gold or even studded with Svarovksi crystals (yes, such cars exist)! We take a look at the craziest customizations that passionate drivers get to stand out from the crowd.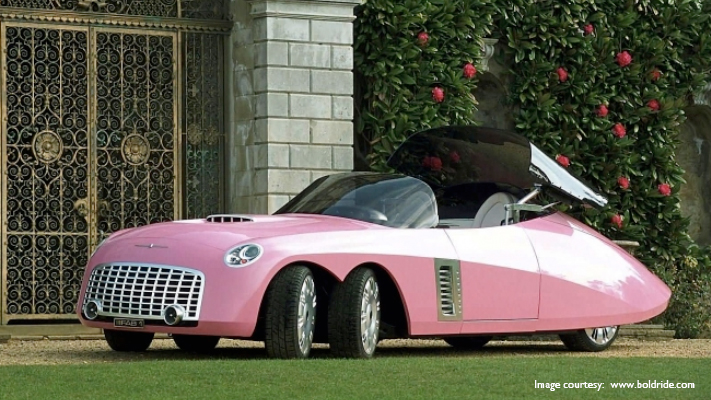 How about a Ford Thunderbird—in pink—with four front wheels and a powered roof that lifts up for the occupants to get out. Sounds over the top? (Ha, ha.)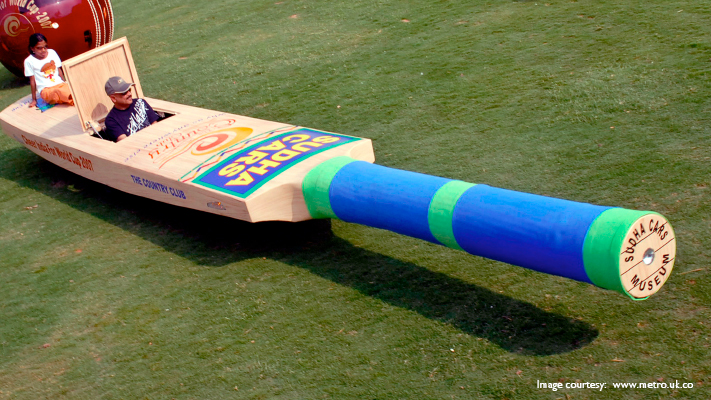 In India, the love for cricket knows no bounds, but a cricket bat car may be a little too much. Along with the 'bat' car (pun intended, of course), there is also a
cricket
ball car. Yup, these are designed by Sudha Cars in Hyderabad, the owner of which is helping the nation remember that the IPL is around the corner!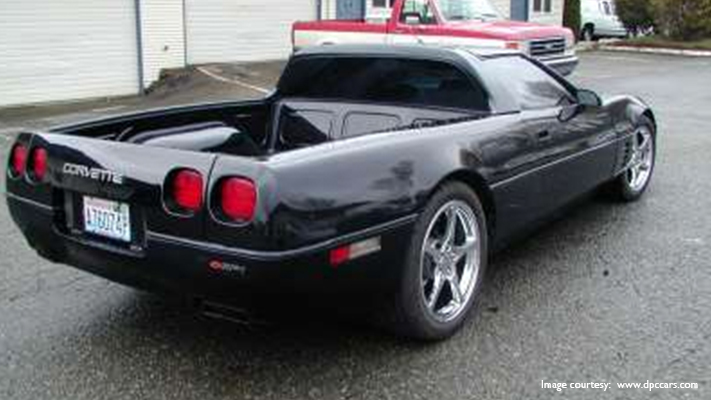 Americans and their love of pick-ups is not new, but customizing a Corvette by chopping the rear to make it look like a pick-up is really odd. Consider what this is going to do to the dynamics of the car!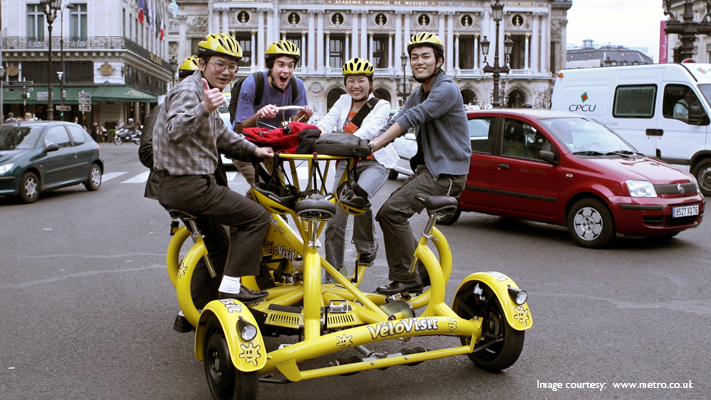 Now, this is actually a fun idea. In Paris up to seven tourists can share a 'Velovisit' bike as they discover the city. Giving them a chance to chat and discuss the famous art and architecture or ponder over the French Revolution for which
Paris
was the centre stage or just bicker over where to eat next!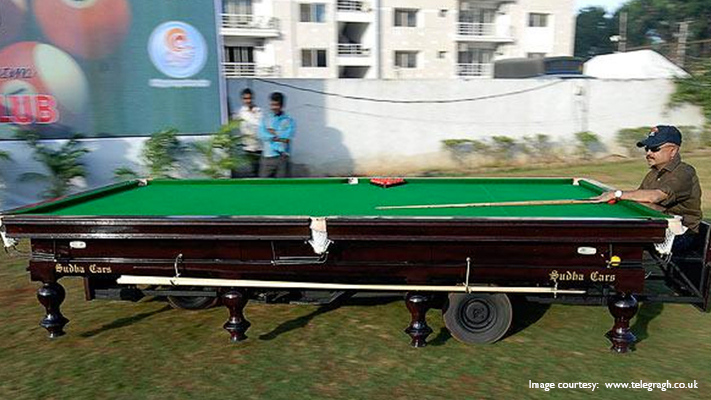 Another rather novel idea from Sudha Cars is a three-wheeled
pool table
, which can happily cruise at speeds up to 40 kms per hour. This could be a great stress buster in the office district at lunch hour!
Written By : Rishabh Agarwal