Many moons ago, when concords and carnival cruises did not exist, there was the humble road. In movies, whether the heroes travelled on foot, on horseback or by car, a road trip seemed more than a means to an end. It was a journey for the body, mind and soul.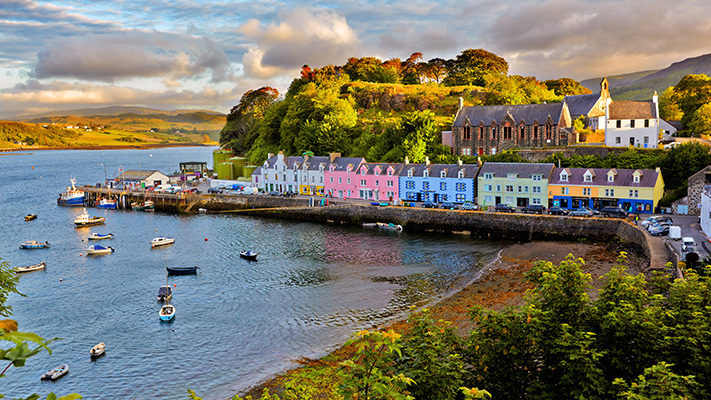 The Hebrides, Scotland
What could be better than a soul-searching journey in the land that created whisky! Whether you want to drive, cycle or even walk through the windy heather-filled fields and rocky coastlines, the Hebrides, a cluster of islands off the Scottish coast, make every kilometre worthwhile. Seep in Mesolithic Norse and Celtic culture, such as mysterious stone circles, medieval castles, local seafood, legends of the Loch Ness monster and folktales dating back to the times of brave knights and just kings. If you choose to drive through the Highlands instead, you could even plan a tour of a distillery or two, and get a taste of your favourite scotch, right where it's made.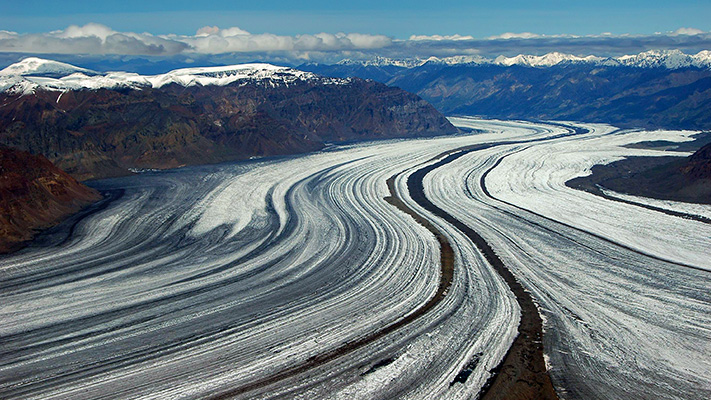 Seward Highway, Alaska, USA
In a state that's definitely not for the faint of heart, whether one is a resident or a passer-by, the Seward Highway is a test of courage, faith, patience and instinctual driving. If you think you can accept this challenge, get ready to be amazed by Alaska's mosaic terrain of jagged snow-capped mountains. Spot whales bobbing up for air along the coast, icy glaciers, stormy fjords, vast fields of wildflowers, national parks, placid trout lakes and migratory birds from Anchorage, all the way up the highway to Resurrection Bay.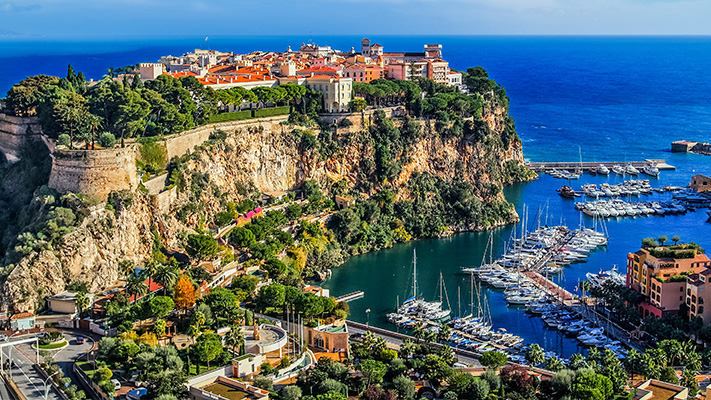 South of France
You won't think of this
road trip
as a Hollywood cliché when you're winding through the spacious roads of Avignon straight to 10, Rue de Mons, where you can experience the world's best terrine of duck foie gras at Christian Etienne. Also spend some time raiding and pillaging the 14th century Popes' Palace next door, where the little known wine cellar is home to some of the best wine sent for taste testing and sale by French vineyards every spring. While enjoying the countryside, be sure to make room in your SUV to cram as many regional olives, both on the branch as well as bottled from Les Délices du Luberon. Stock up on the softest, most uniquely-dyed cotton in L'Isle-sur-la-Sorgue, also known for its abundant fields of wildflowers that have inspired the likes of Van Gogh. To the east in Roussillon, enjoy winding roads through red ochre cliff sides, home to vividly-coloured ceramics and porcelain collectables. Finally, bring your road trip to a beautiful climax at the steep vertical village of Les Baux-de-Provence, a medieval fortress, where you can choose from a mouth-watering selection of cheeses, lavender-based products and hand-spun organic material.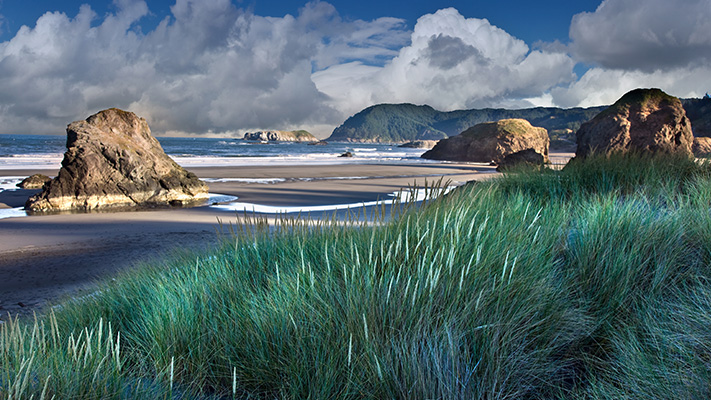 The Oregon Coast, Oregon, USA
Whether you want to drive up from Los Angeles or down from Seattle, the Oregon Coast gives the South of France a run for its money. The coastline greets you with stretches of towering sand dunes and uninterrupted ocean views, by way of Astoria, where you can even take a dip or surf at Cannon Beach, a few kilometres away. Nestled within a valley of pastures, between the mountain and the sea, is the old Native American town of Tilamook, meaning 'land of many waters', where you can enjoy a scenic Rockaway Beach and Garibaldi Point, while enjoying the many inlets and dairy farms around the area. After an obvious seafood stop at the posh and trendy Newport, you can be on your way to the many spas offering sea stone massages at Yachats, play some extreme and unwinding golf at Bandon, ending your trip at the scenic wine and spa town of Port Oxford, where the forest meets the ocean.
Photograph by Ruchika Vyas
Leh and Ladakh, India
If you don't want to go that far, we have a popular favourite, right here on our home turf. A road trip that can be done in buses, Jeeps, cars, Bullets, gliders and even on foot, get lost in the
ultimate road trip
through what many see as heaven on earth. A favourite jaunt for nature lovers and thrill seekers, find spiritual guidance at the many Buddhist monasteries, take mind-numbing dips in semi frozen lakes, cross Fotu La (the highest mountain pass at 13,478ft), and tie a prayer flag at Chang La (the third-highest motorable road where you can sip tea and warm your hands at the Chang La tea stall). End your trip with the strange wonder that is Magnetic Hill, drive down the winding Gata Loops, take memorable photographs at Rohtang Pass, and finally take a deep breath at the colour-changing Pangong Tso Lake.
Written By : Srijeeta Mitra