Planning to go on a holiday in the hills this summer? Kashmir is off limits due to the recent and unfortunate floods. Most getaways in the Himalayan foothills are overbooked. And you've ruled out Matheran because, perhaps, it's too close home.
Chin up, look south and p
ick from these five
destinations
that offer you relaxation, scenic views and something to brag about when you're back.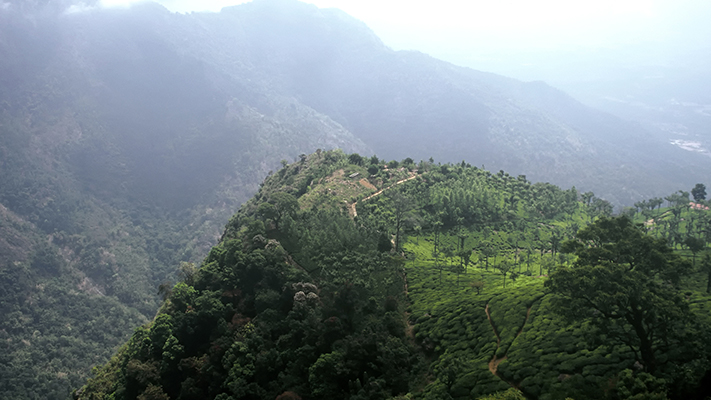 Kurumba Village Resort, Coonoor

This picturesque tribal village-turned spice plantation off the Coimbatore-Ooty highway offers magnificent views of the lofty crags of the Nilgiri range and the lush forests cloaking their slopes. Cottages tucked away among leafy jackfruit, cinnamon and clove trees promise privacy and
romance
, more so if you stay at a luxurious and well-appointed Jacuzzi villa. Treetop dining—intimate dinners in a canopied gazebo—are unforgettable once the birdsong pipes down and the crickets and tree frogs enact their own musical symphony. The heritage Nilgiri Mountain Railway passes close by, though booking a ticket on it can be a different kind of
adventure
—in bureaucracy!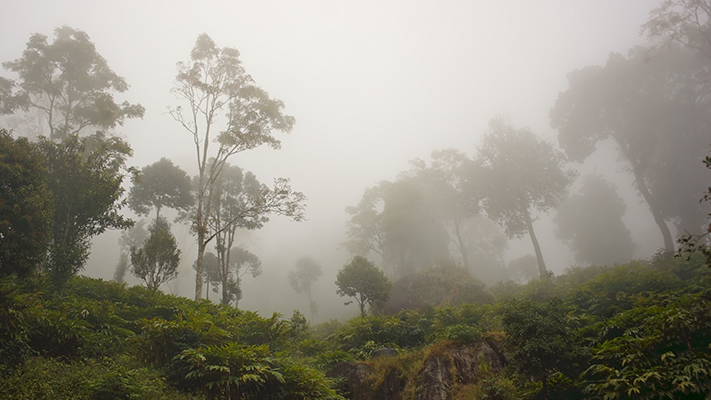 Meghamalai

The name literally means 'cloud mountain' in Tamil. One of the most remote hill stations in the southern Western Ghats, Meghamalai near Theni, Tamil Nadu, is practically unknown to most tourists. Getting here is a tedious and back-breaking ordeal thanks to a 32-km private road that appears to have been imported from the moon. Cross that hurdle and you won't regret your decision for a second. For these are verdant, forest-fringed
tea
gardens specked with waterfalls and set against postcard-like backdrops of hills reflecting in tranquil lakes. Wood Briar Estates operates two charming tea bungalows—Cloud Mountain Bungalow and Sand River Cottage—which ensconce you in comfort as you inhale the fresh air spiked with the scent of oranges.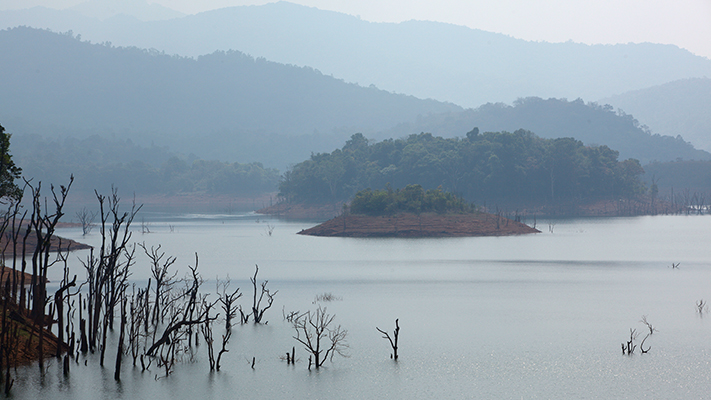 Vythiri Resort, Wayanad

Truth be told, Vythiri isn't really a secret, but this picturesque eco-resort tucked away in the rainforests of Wayanad deserves a look-in if you're a nature lover. Swarming with birds in spice-redolent environs, it has a natural stream curling through it. Adventurous? Stay in a rustic tree house. After
treks
to the nearby Banasura Lake, Chembra Peak and Edakkal Caves, wind down with an Ayurvedic
massage
that's as authentic as it can get.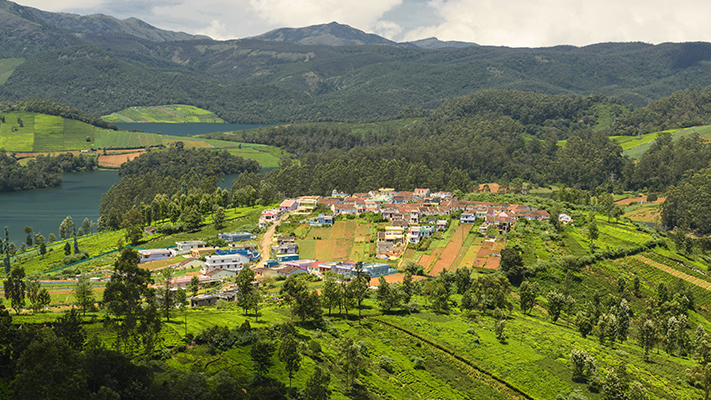 Destiny Farm, Emerald, Nilgiris

Staring out at Emerald Lake on a crisp morning, it's not hard to see why it was so named. Far removed from the madding traffic of the overcrowded Ooty town, this scenic farm stay is ideal for office trips and family
vacations
alike. Besides energising walks and activities, there are dogs, horses, cows and goats for James Herriot fans to befriend; and stunning views wherever you turn your head.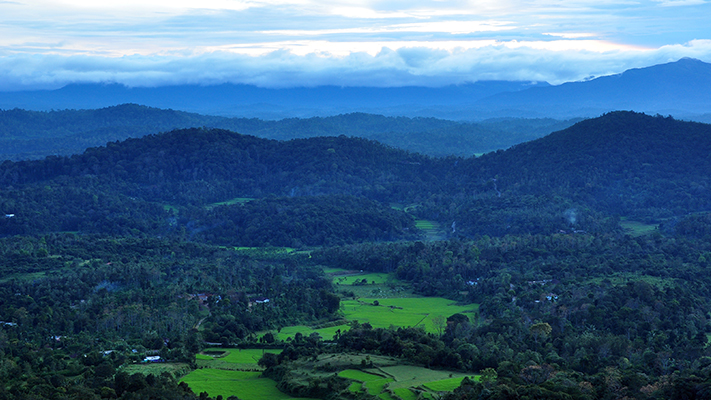 Mojo Rainforest Retreat, Coorg, Karnataka

If you love the Blues sprinkled with oodles of green, this organic
coffee
plantation nestled in the Western Ghats is the place to go. A short drive out of the bustling town of Madikeri, it is guarded by territorial geese whose tempers you mustn't take lightly. The stay is rather rustic and the food home-cooked. A natural stream brimming with fish, treetops rustling with hornbills and total insulation from town life makes this eco-resort really special. The owners, who are ecologists, also own an enviable collection of Blues records. Strike a chord?
Written By : Bijoy Venugopal