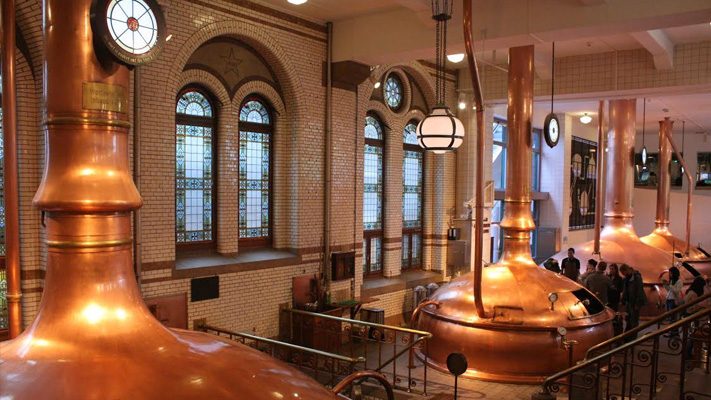 From explaining the brewing process to hosting beer tasting sessions, the Heineken Experience is one of the most fun beer tours there is. A former brewery that was established in 1864, it now serves as a tourist attraction spread over four levels that features interactive exhibits on the history of the brand and the brewing process of this centuries-old beer. If you're headed to Amsterdam, take a detour from the coffee shops for a fun beer-filled tour with the boys.
1. For the free beer
Should I even bother with the remaining four? Once you're done with the tour, you can head to the Tasting Room, where you can enjoy more than a few chilled glasses of Heineken beer. While there, you can also learn how to pour beer the right way and how to correctly skim the foam on top. Or just sit back and drink up! *hic*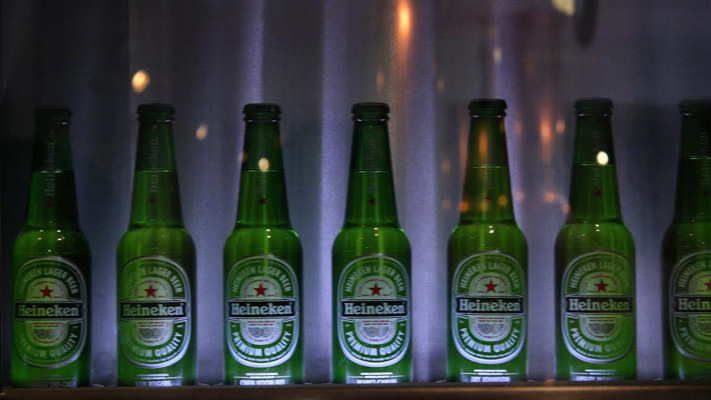 2. To taste 'wort'

During your tour of the brewing process—that includes video demonstrations carefully fitted inside the massive brass tanks originally used in the former brewery—you will be able to taste 'wort', a mixture of water and barley that has been heated and filtered. A unique facet of beer preparation that we as laypersons are not privy too, it's interesting to know how the taste begins to develop from here on.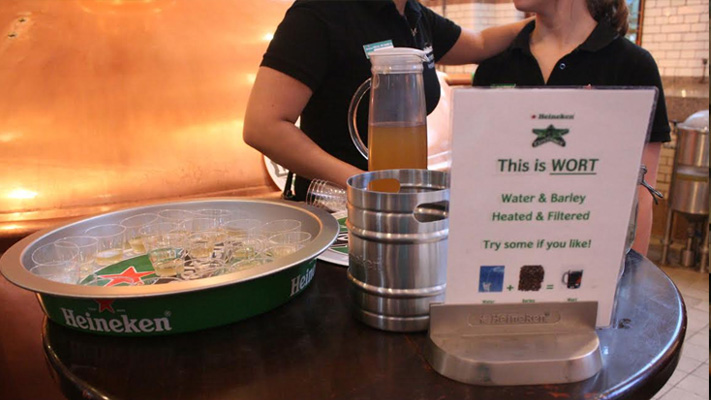 3. To see the vintage packaging and the Heineken ad reel from the 50s

Whether or not you like vintage art, perusing through the old posters and seeing the evolution of the bottles created by Heineken over the decades is truly interesting. You can see how the logo has changed and the many different bottle designs the brand has experimented with over time. And then there are the pod-like viewing chairs that are fitted with mini TV screens playing the Heineken ad reel starting all the way from the 50s.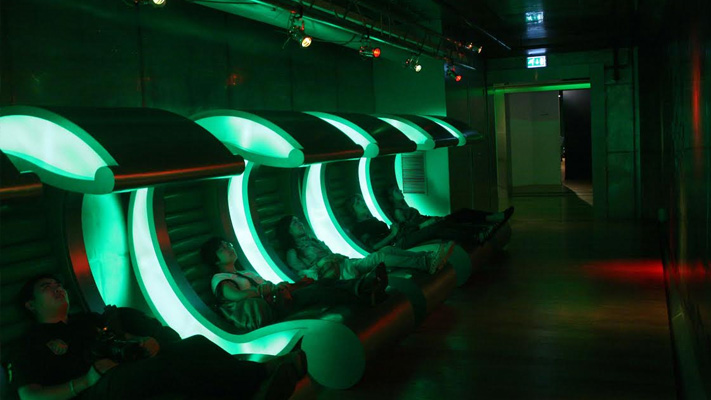 4. To send fun videos and karaoke numbers

If you want to make your friends 'green' with envy, head to the fun interactive media centre and create music videos, do karaoke numbers or click crazy photographs of yourself and send it to your friends in an instant.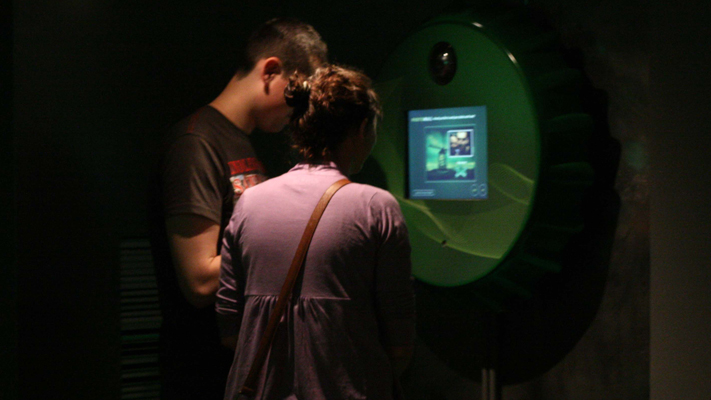 5. To create your own bottle of beer
One of the most intriguing sections of this tour is the Brew U section, where you can create your very own personalised beer bottle etched with your name on it. It does come at an extra cost, but how often do you get to have a beer customised with your name on it?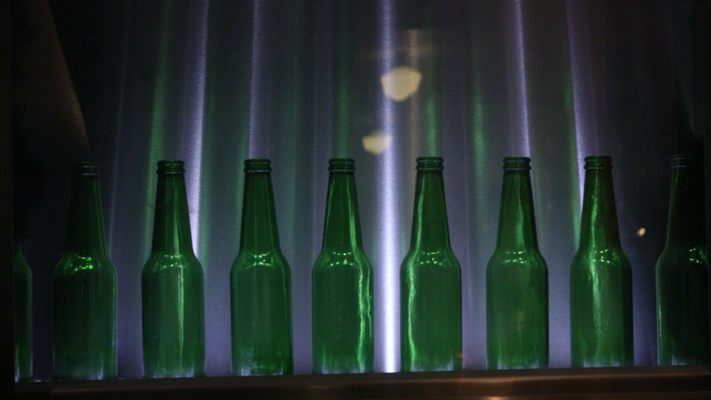 Written By : Ruchika Vyas