TEDxGateway, an independently organised TED event operated under license from TED and co-partnered by Luois Philippe, is all set to be held at NCPA, Mumbai, on 5 December. Featuring eminent speakers from different walks of life, the day-long event is bound to be an exciting exchange of unique ideas and experiences. If you plan on attending the event, here are 5 speakers you must watch out for.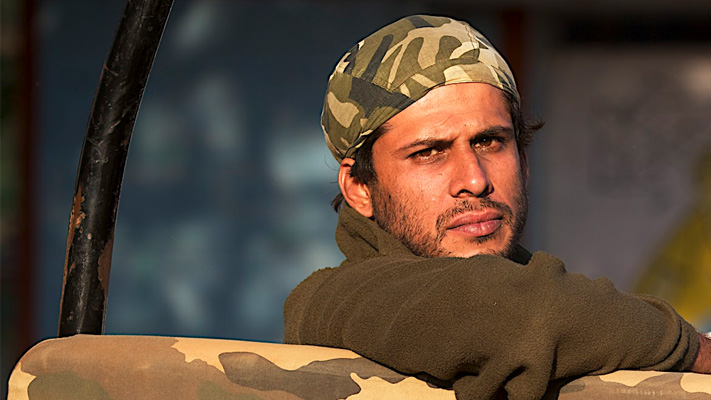 Hans Dalal

Diagnosed with cerebral palsy at the age of 2, Hans Dalal beat all the hurdles his condition posed and made a successful career as a sound engineer, working with renowned artists like Vishal-Shekhar and Trilok Gurtu. However, in 2007, a tiger sighting at Kanha National Park made him fall in love with the majestic animal, and in 2008, he made tiger conservation his full-time occupation. He has volunteered with several NGOs and has made a
documentary
on the tiger-poaching Moghiya tribe of Rajasthan, focusing on their talents in a bid to wean them off poaching. His own NGO, PROWL, conducts projects to train forest guards and is also involved in monitoring the movement of tigers.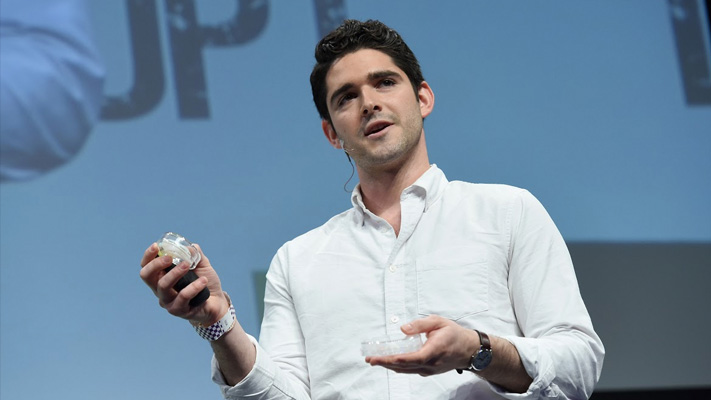 Danny Cabrera
Passionate about bioengineering, Danny Cabrera is the co-founder of BioBot, a company that has come up with a unique desktop 3D printer that can create 3D living tissues by printing human cells. He started learning genetics while studying at Penn, where he teamed up with a fellow student to work on the device, initially setting up shop in a small apartment until they received substantial funding to get the ball rolling. Some of BioBots' many uses are building mini organs that can be used to test drugs and building miniature tumors for research purposes.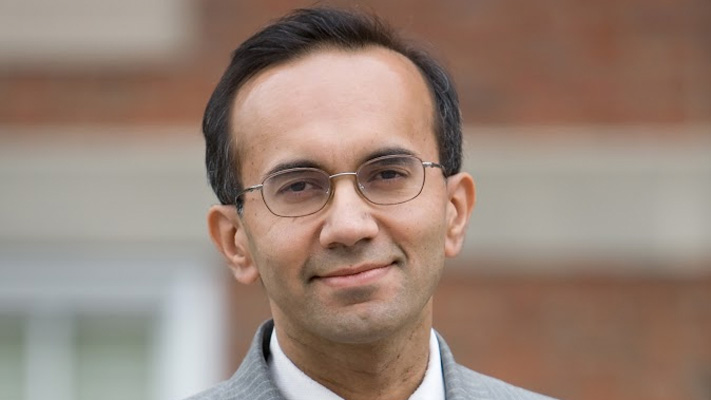 Tarun Khanna

Tarun Khanna is an academician, author and economic strategist, currently serving as the Jorge Paulo Lemann professor at Harvard Business School. He is also the director of Harvard University's South Asia initiative since 2010. Holding a keen interest in diaspora, economic development, emerging markets, international business and strategy, he has authored several
books
, articles and papers. His most well-known work is the book,
Billions of Entrepreneurs: How China and India are Reshaping their Futures and Yours
, which was published in 2008 and has been translated in several languages. He also serves on the boards of several companies and NGOs such as AES Corporation, Tata Opportunities Fund and Primary Source.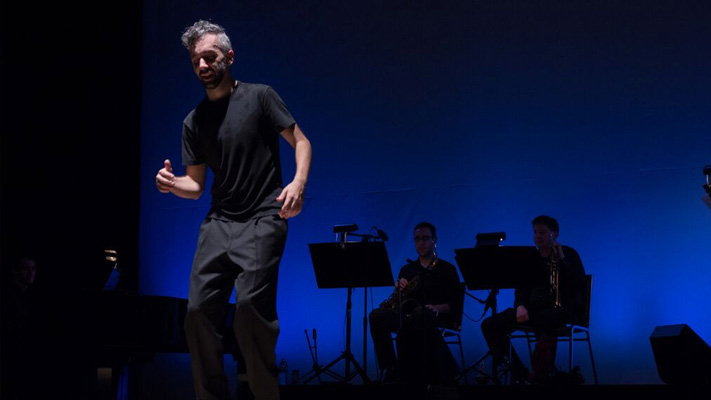 Andrew Nemr
Tap dancer Andrew Nemr is considered one of the most diverse tap dance artists today. He is the founder and artistic director of tap dance company Cats Paying Dues and the co-founder of Tap Legacy™ Foundation. Known to often break into a dance while giving his talks, Nemr has been featured at the International Arts Movement's INHABIT, the Palliative Care Symposium and the Creative Church Conference among other events. He uses his tap-dancing skills to share his views on identity, community, faith and love. He is an honorary member of the Copasetics Inc., an organisation established to promote the legacy of Bill "Bojangles" Robinson.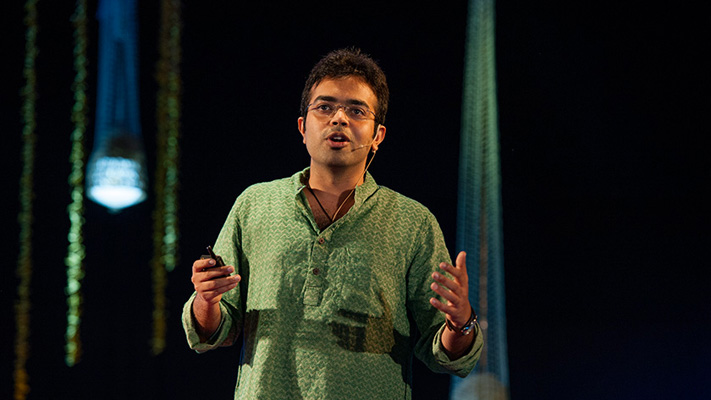 Anirudh Sharma

Nurturing a variety of interests, such as sensors, light, engineering, fashion and music, from a very young age, Anirudh Sharma co-founded Ducere Technologies Pvt Ltd in 2011 to launch the
Lechal shoe
, electronic shoes for the visually impaired. The revolutionary shoe evolved as a fashion project and won Sharma the MIT TR35 – 'Innovator of the Year' award. Graduating from the Massachusetts Institute of Technology, Fluid Interfaces Group at the MIT Media Lab, he went on to co-lead the lab's India initiative that works on creating a robust innovation ecosystem in India by bringing together the best of scientists, engineers, designers and artists on the same platform.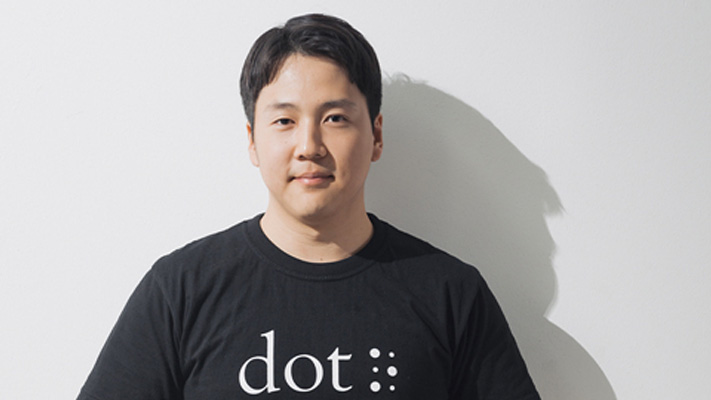 Eric Ju Yoon Kim

Taking the advantages of
wearable tech
to the next level, Eric Ju Yoon Kim from Korea has developed the world's first Braille watch. Known as Dot, the device uses magnets and a grid of pins to create 4 Braille characters at a time, changing at adjustable speeds and allowing users to read text messages and use apps on any device via Bluetooth. Through his path-breaking initiative that is a low-cost and effective communication tool for the visually impaired, he seeks to make the right to access information uniform for everyone.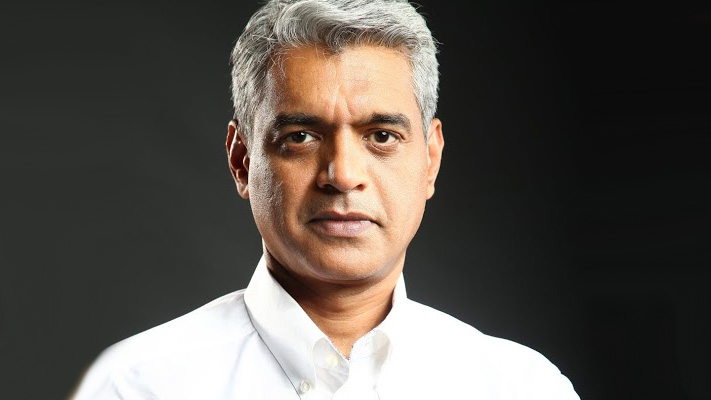 Capt Raghu Raman
Capt Raghu Raman spent 11 years in the Indian Armed Forces and another 11 years in the corporate sector before joining the government as the CEO of the National Intelligence Grid. He has served as a UN peacekeeper and an instructor of leadership and strategy to officers at the prestigious School of Armoured Warfare. During his stint in the Indian Army, he was in active combat in Punjab battling terrorists and in Siachen Glacier facing Pakistani troops. He has often been invited to business schools as a guest faculty and keynote speaker. He is also the author of Everyman's War, a book published by Random House.
Written By : Neehar Mishra