India has started hosting major music festivals and concerts, ranging from underground metal bands to the most popular artists in the world. Music festivals have become synonymous with our daily lives…especially, after the EDM rage, today; we have music festivals everywhere catering to the genre. Today, India has a huge music festival scene. Music festivals are more popular than they've ever been before, with new ones popping up left and right as they grow more diverse and expansive than ever before.
But if you have an overdose of EDM, or one of those who doesn't prefer the techni-sound and instead, prefers the accoustic sound or more rooted sound, then the country does give you a host of options to choose from. Because of the country's diversity, music festivals have been in our music circuit for a very long time. Some, in fact, are a century old. So, we at The Label, bring to you some of the best off-beat music festivals that you should attend.
Fireflies Festival of Music
Bengaluru, Karnataka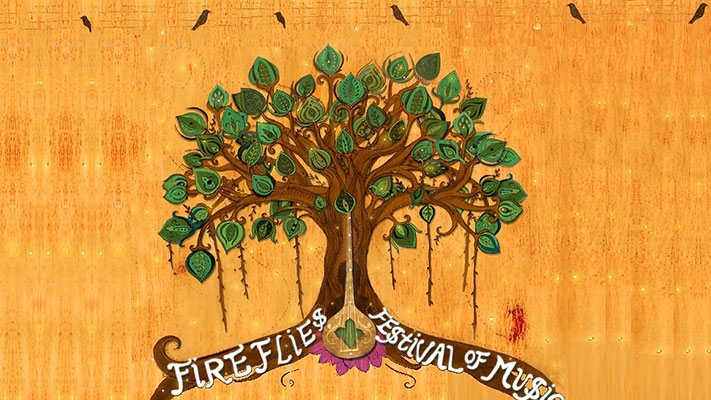 Set under a banyan tree, the Fireflies Festival of Music is one of India's best stages for world music. An open air amphitheatre, adjacent to a lake and away from the sodium trail of Bengaluru, the festival happens from dusk to dawn, in the month of February. It is a sort of cultural experience that offers earthy sounds of various genres. From Hindustani and carnatic vocal and instrumental to Baul, fusion and
western jazz
, the festival covers a wide range of music across genres; thus taking care to juxtapose the indigenous with the international, the established with the unheard of, and jazz with tribal folk. It undoubtedly offers one of those peaceful and soothing experiences that we all really need in our busy and hectic lives.
Poush Mela
Shantiniketan, West Bengal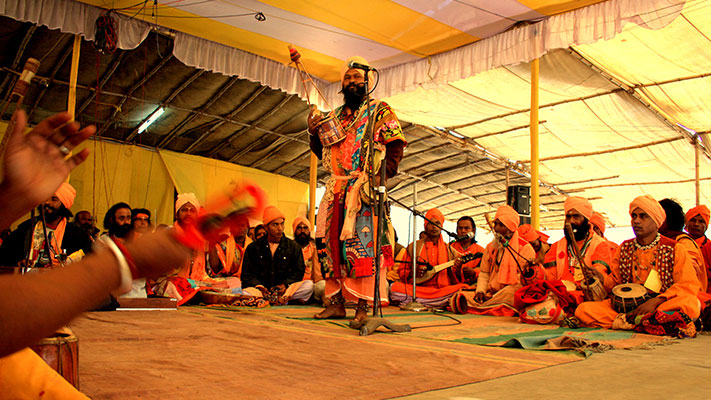 Commencing on the 7th day of the month of
Poush
(9
th
month of the Bengali calendar and the first month of the winter season),
Poush Mela
or fair, is famous for its live performances of Bengali folk music, notably
Baul
music.
Bauls
are a very heterogeneous group, with many sects, but their membership mainly consists of
Vaishnava Hindus
and
Sufi Muslims
. Their music celebrates celestial love, but does this in very earthy terms, as in declarations of love by the
Baul
for his
bosh-tomi
or lifemate. With such a liberal interpretation of love, it is their philosophy that attracts people from all over the world – thus,
Poush Mela
. Right from Rabindranath Tagore to John Lennon, everyone has been smitten and influenced by their philosophy. The music festival in india is purely for those who throng the place only to hear
Bauls
, who pour their soulful renditions to packed houses.
Rajasthan International Folk Festival (RIFF)
Jodhpur, Rajasthan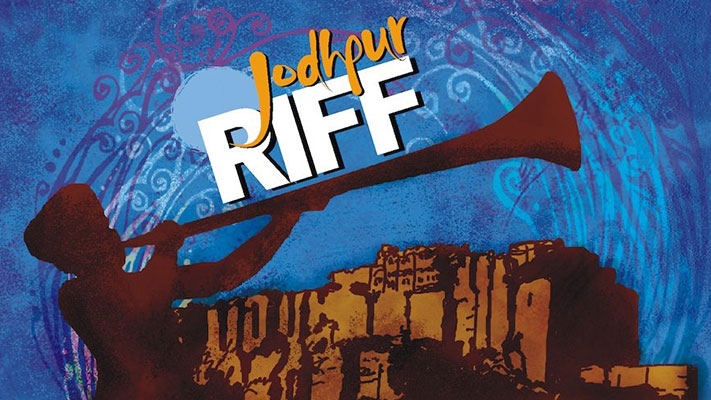 This is an annual art and music festival in India is organised to promote traditional folk music and arts and is held at Mehrangarh Fort, Jodhpur, Rajasthan. Endorsed by UNESCO, RIFF is organised by Mehrangarh Museum Trust and Jaipur Virasat Foundation, Sir Mick Jagger of
The Rolling Stones
is one of the patrons of the festival. Apart from a great picturesque location, the festival features a plethora of top-notch musicians from across India and all around the world coming together to strum a common note. The festival provides an open stage to all folk artists and musicians from India and the globe. Timed to coincide with "Sharad Purnima" the brightest full moon of the year in north India, Jodhpur RIFF features a series of spectacular concerts.
Storm Music Festival

Coorg, Karnataka

An authentic camp out music festival of India set in the locales of Coorg; the Storm Music Festival is a place where camaraderie lingers long after the entertainment dazzlers go off stage. From roasted marshmallows to music workshops on-the-go, multiple genres of music, never-before and never-after musical collaborations, the festival celebrates togetherness, camaraderie and a religion called Music. Apart from the collaborations, the festival also features some of the best unheard EDM sets. With alluring venues, it is a mélange of soul-stirring live acts set in captivating lush green outdoors. So, at Storm, while the days and evenings keep you grooving to your favourite live acts, in the night, you become the live act yourself with unplugged jams for that extra dose of adrenaline.
The Escape Festival of Art and Music
Naukuchiatal, Uttarakhand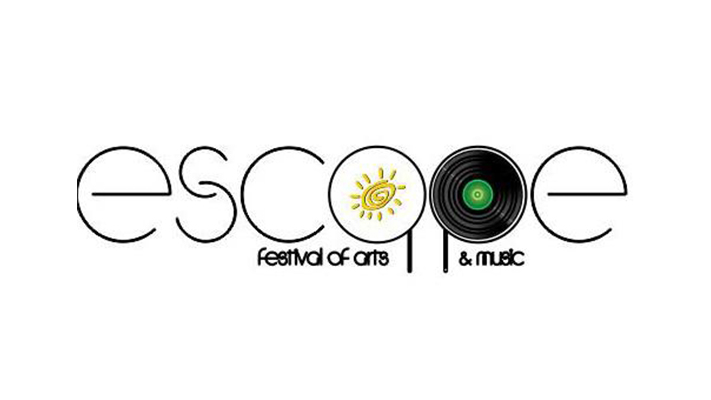 As the name suggest, The Escape Festival of Art and Music is an initiative by Potheads, and the festival is purely for people who dig all kind of art and not only music. Hence, we would like to call it a creative retreat and that features bands, artists, writers, photographers, painters, graffiti artists, performance artists, tattoo artists and potters, in a mélange of talent. Conceived in May 2009, Escape today, is one of India's foremost outdoor art, music and camping festival. Apart from that, the festival also hosts a film festival and a flea market at the breathtaking venue right on the shores of Lake Naukuchiatal. The lilt of music in the hills, the sublime experience of art, the unfettered sense of joy is something that we all need in these times, isn't it?
As we wait to welcome the New Year, make a point to invest some quality time in the lap of the nature while listening to some earthy music.
Written By : ROUNAK GUHAROY