The Jaipur Literature Festival (JLF) has come to be known as a place where the best minds in literature and the media share a platform to have meaningful conversations across subjects—from poetry and politics to freedom of speech.
In case you didn't find the time to tune in, here are 5 highlights from this year's edition of the
literature festival
.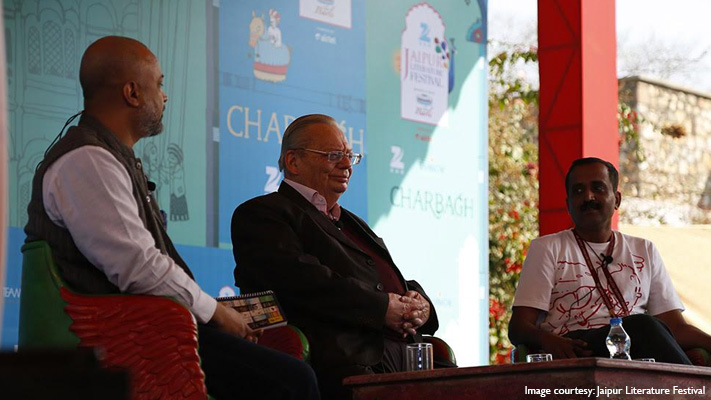 Ruskin Bond on borrowing from his own life
With a pleasing personality and a welcoming demeanour, Ruskin Bond has always been a favourite with adults and children alike. At this year's JLF, he took to the podium to recount how his own life and experiences have always found their way into his writing—especially his early works. From being a lonely child, how his relationship with his father shaped his writing and his ability to fall in love without being loved back, more often than not, Bond's session was just as comforting as his stories.
Salman Khurshid on liberalism
At the launch of his book, The Other Side of the Mountain, Khurshid spoke with Barkha Dutt at length about the Congress, admitted to the mistakes that they've made in the past and also spoke about how they plan on emerging stronger. Apart from sharing interesting anecdotes about former prime ministers, this quote by Khurshid stood out at the engaging session: "I hope India becomes more liberal. It should be like the Jaipur Literary Festival everywhere."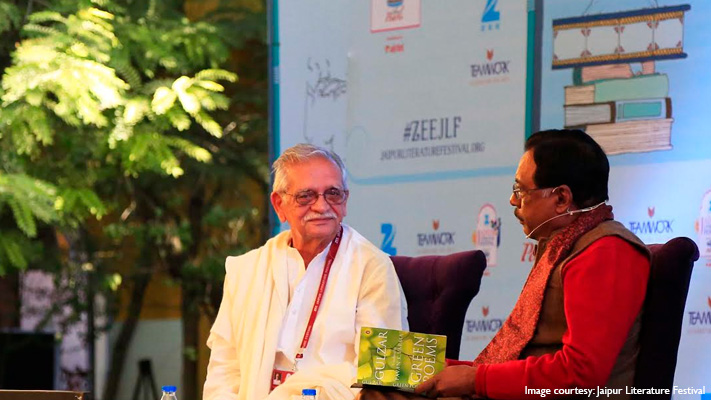 Gulzar's sublime poetry
Gulzar is a lyricist, poet, screenwriter and filmmaker par excellence, which is why it is no surprise that his session on Day 4 commanded a massive audience. As he discussed poetry and his tryst with
literature
, the audience was treated to verse after verse of Gulzar's most prolific poetic works.
Margaret Atwood on Game of Thrones
While the world seems completely mesmerised by Game of Thrones, Atwood isn't all that impressed. In one of JLF's most anticipated sessions, the author revealed that the dragons in Game of Thrones pale in comparison to the mythical creatures penned by Ursula K Le Guin, where the dragons have actual personalities as opposed to being mere flamethrowers.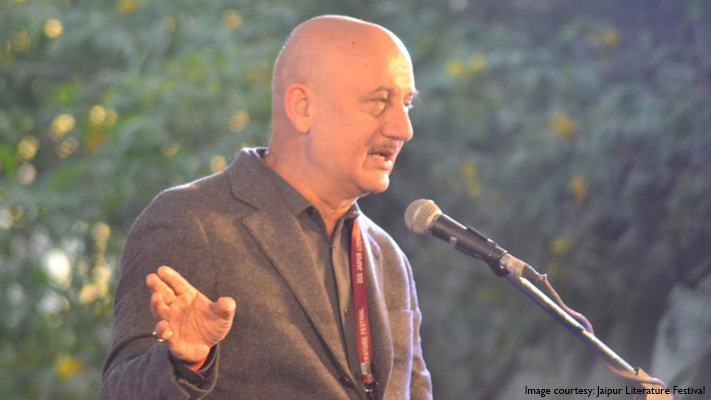 Anupam Kher's stunted views on freedom of speech
Titled 'Is freedom of speech absolute and unconditional?', the last session at the
Jaipur
Literature Festival was certainly one many were looking forward to. As panellists spoke for and against the motion, Anupam Kher's arguments left a bitter aftertaste. He said that there is a perception that India is intolerant when in reality, no other country in the world provides for as much freedom of speech as India does. He went on to say that festivals like JLF are creating the illusion that there is rampant intolerance in the country and that people are living in fear.
Written By : Shirley Mistry